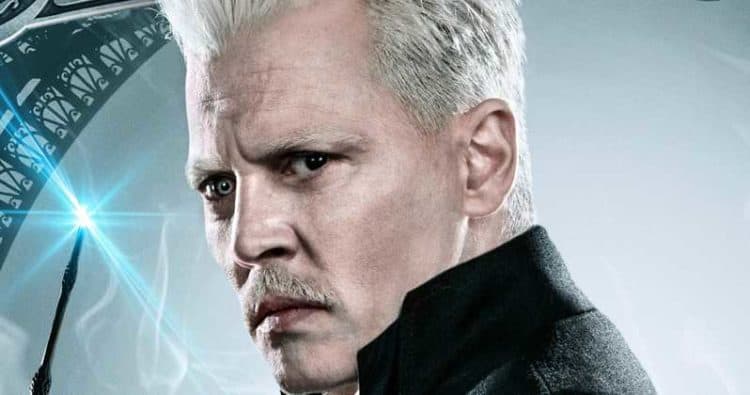 There are a lot of reasons behind this one but despite the obvious vitriol of Princess Weeks at The Mary Sue, the writer is correct in stating that a great many people are hard-nosed when it comes to spewing their hatred for those that abuse women when they're online, but in person they tend to look the other way and enjoy the spectacle that's created when such men as Depp continue to be made famous. One has to be honest in saying that Depp has for a long time been an icon in the business and it might be difficult to simply cut him out of the running for any work at all in the future since people might wonder just who's going to be next. It's very true that his divorce from his ex, Amber Heard, was quite messy and that the abuse she suffered was documented and his behavior was definitely erratic. But again, if he's such a PR liability and such a horrible person, then why are so many people still flocking to see the movies he's in?
Personally I didn't think much of Depp until he created the role of Captain Jack Sparrow, which was nothing short of inspired and absolutely brilliant. Apart from that I could take or leave pretty much anything else he's done. But it's because of roles such as this that he's already become a legend and, despite his emotional and legal baggage that so many people would love to vilify him for, he's bound to remain as one of the top and most loved stars of all time. People have attempted to stay enraged and irate at his continued success, but quite honestly he's pushed past it without so much as a glimmer of trouble, and all because people are willing to play the part of the hypocrite when it comes to speaking on how they can't stand what he did to Amber, but are still willing to watch him because he just happens to be in some of their favorite movies.
Brent Lange of Variety and many others have gone on to state just how much of a serious liability he is to the many films he still seems to be doing and even those that he seems to be up for but yet the question still hangs in the air. How does he keep getting jobs? That's a fairly obvious question that's followed with a ridiculously obvious answer: people still want to watch him. Folks can rail up and down as much as they like but the fact remains that a lot of people, who know full well what he's done and don't support it, still think that he's a great actor. This sticks in the craw of a lot of people such as Jennifer Wright from The New York Post, but it is the absolute truth that many people can't seem to understand. The immutable fact is that he is Johnny Depp, a well-known if not well-respected star, and despite the very real issue of his break from his ex and how it went down, his movie presence is still fairly solid no matter if he makes a good movie or a bad movie.
One thing you can bet is that the hate for Johnny Depp is going to continue and yet people will still go to watch films that are starring him in one role or another that is highly visible. He's been likened to a walking dumpster fire for many years now and said to be quite out of touch with reality. Without defending him, as the things he's done and said over the years have been quite controversial, the truth is that his name and his presence still carry a lot of weight around Hollywood since he's been the penultimate bad boy for so long that it's hard to think that anyone could be brought in to replace him so easily as Wright alludes in her article. There are legends, there are icons, and there are those who can be shunted from one place to another and forgotten before they've even left the movie set. Depp fits into the two of those categories, and being forgotten at the moment is not an option since even if it's with the utmost hatred, his name is still bound to be spoken and remembered time and time again for the many roles that he's performed throughout his career.
Like it or not folks, like HIM or not, Johnny Depp isn't likely to just up and vanish from show business unless he feels the need, and with so much money on the line and his reputation to repair or at least salvage, it's bound to be a while before he finally cashes in his chips and just heads on down the road.