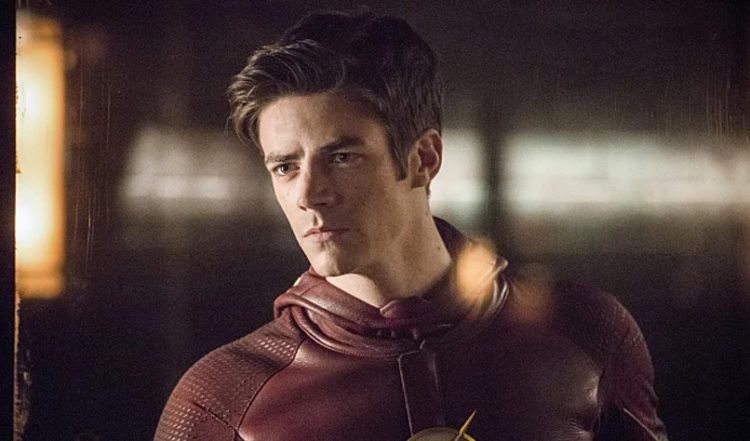 There are only a few things we know about the coming DC Flash film. First off, we know the title. According to Cheatsheet.com, the movie is going to be called Flashpoint. If you're a huge Flash fan, you should already know that the flashpoint is an important story arc in the series. In addition to the title, we also know the movie isn't getting released at least until 2020. That date keeps getting pushed back–probably for logistical reasons, but we'd rather wait than get a mediocre film. Also, we know the film is set to have a pretty talented production team. John Francis Daley and Jonathan Goldstein from Spiderman: Homecoming were hired to direct, along with Joby Harold to make revisions on the original screenplay. Charles Roven, whose credits include The Dark Knight, is set to be producer for the film.
One other thing that's been quite known by all those who have followed the DC Universe in the last few years is the factor of the main actor. Ezra Miller was cast in 2016 as the Flash for the DC film Batman v Superman: Dawn of Justice, even though another actor had been playing the role on television since 2014. Grant Gustin didn't have an easy start as the Flash on the CW show. In fact, many doubted he could pull of the speedster role. Even though Gustin had recurring roles on other television shows before, The Flash was going to be his biggest role yet. The Flash was such an iconic character; nobody was sure if Gustin could do it justice.
However, just a few short episodes into the first season, Gustin proved that he was highly capable of portraying the speedster. In fact, he easily won fans ten times over. Flash forward to 2016; there was no one else more fitting to play the role of Barry Allen apart from Gustin. We couldn't picture anyone else under the mask of the Flash, so when news came that the Flash was going to make an appearance in the DC film, Gustin was the only actor that immediately came to most people's minds. This article from Mashable showed exactly how people reacted when Ezra Miller was cast as the film Flash instead.
While that may be the case, it doesn't take away from the talent of Ezra Miller, of course. Miller may be young, but his skills as an actor are already quite impressive. The first time Miller really caught people's attention was in the movie The Perks of Being a Wallflower. He's got a certain charisma that we've never really seen before. After Wallflower, Miller had small roles in other films before he was cast in the DC Universe. Shortly after that, he also joined the Harry Potter family as Credence Barebone in the Fantastic Beasts series. Miller was definitely fantastic in those films, but let's review his DC performances for now.
There were many comparisons that came up after Miller played the role of Flash for the first time. Forbes did a comparison analysis of the two actors playing the same role in different universes. Miller's Flash was young and naïve. He's a bit awkward in social situations, and his first interaction with Batman was probably one of the funniest moments on the Justice League film. Miller's Flash comes off quite naturally. He's the kind of superhuman that's not inundated with all the drama superheroes tends to get themselves into.
This article on IGN claims there are rumors that Miller is rehashing the Flashpoint script into something with a tad more darkness and twist, but it's really difficult to believe anything that comes out about this film right now. With so many setbacks and rumors that Miller might even be done with the role already, it might be safer to say that this film might not see the light of day at all.
As far as Grant Gustin's character goes, you'd have to picture what the Flash has gone through all these seasons to really understand. The wide-eyed Barry Allen we saw in season 1 is long gone. Gustin's portrayal of Allen pre-Flash was just spot on. Even the build up of the character was impressively performed; you could really see how Barry Allen has matured over the years through Gustin's portrayal. Gustin's Flash is a bit more melodramatic, a little too attached, and maybe just too worrisome in comparison to Miller's. But that's not really an acting issue; that's more of a writing issue. Either way, Gustin's talents are definitely big enough to fit a movie screen, so the question remains.
Why wasn't Grant Gustin cast as the Flash for the DC movie?
There are several reasons rotating online. According to Bustle.com, a majority of the reason might just be director Zack Snyder's call. Snyder, at the time, didn't believe that Gustin was the speedster for the big screen. At the time Miller was cast, Gustin wasn't the fan favorite he is now. It also seemed that Gustin just didn't have what Snyder was looking for, but Snyder also gave another explanation. He said that both the DC Universe and Warner Bros execs made the decision that they're going to stick to the multiverse idea and keep DC's universe and CW's universe totally separate. That makes a lot of sense, but it doesn't necessarily mean that it works. Snyder said that the tone of CW's show just totally jarred against his vision.
No matter what vision that might be, we just hope that we all get to witness it. At this point, many fans have accepted both characters. Gustin's Flash is just slightly more reliable considering he's been Flash since 2014—that's 5 seasons of playing the role; and the show has been renewed for season 6 already. We've only seen Miller's Flash intermittently on three movies since 2016. It's easy to explain why we're so attached to Gustin and not so much with Miller. Sometimes absence makes the heart grow fonder, but in this case, it seems Miller is more out of sight—out of mind. Maybe the reason why the DC Flash production team can't get it all together is simple. Maybe the multiverse is simply trying to tell them something.