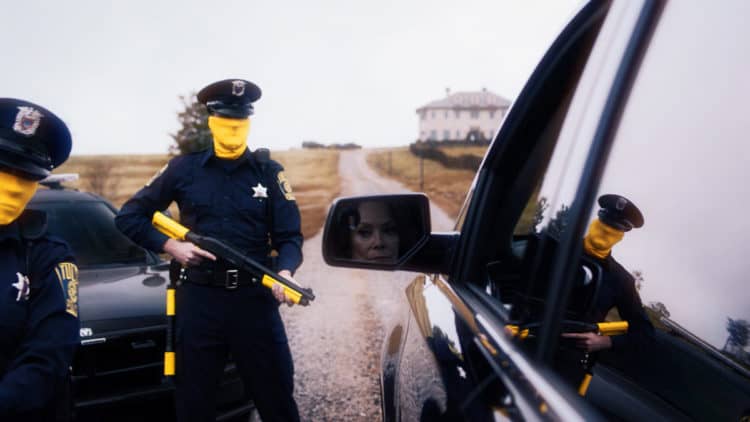 It's not often that we get to see a creator or the studio backing them hesitant to move forward with another season of a show, especially when the first season is the only one that's been seen thus far. But it does appear that Damon Lindelof isn't interested at this time in pushing forward with a second season of Watchmen according to Christopher Teuton of ScreenRant. It's an oddity really to think that a creator wouldn't want to keep going with the kind of backing that they've been given, but then again a creator being wise enough to realize that they've said what they wanted to say and are confident that their point was made is also kind of nice since it indicates a lack of hubris that can easily kill off an idea and even dampen the overall enthusiasm that people tend to keep for the shows that they come to enjoy. What's even more amusing is that HBO has already made it clear that they don't want to move on with Watchmen without Damon, even after he's given his blessing for such a thing to happen. That shows an enormous amount of faith in Damon's ability to tell a story and is a huge vote of confidence in someone from a company such as HBO. Many other studios might have already started production on another season with another creator or director by now, but HBO has recognized just how vital Damon is to this creation.
Fans are even coming around to realize that a season 2 might not be a good idea since it could possibly start tearing at the fabric of season one and as it's been seen a lot of people believe that the first, and possibly only, season of Watchmen has told the story in such a way that people are happy with it and don't want to see it ruined. At this time it's hard to say that there will never be another season of the show, but it's the hope of many individuals. After all when a story is told in its entirety and given enough of a push to be something that people can truly enjoy there has to be some hook that will keep them coming back. If everything is tied up neatly as it needs to be or has at least reached a fitting conclusion then it's fair to say that continuing forward would be a quick dash to ruination since some shows say everything they need to in the first run-through and don't leave much uncovered. It's rare really since a lot of creators want their shows to field multiple seasons given that there's more money involved and a better chance at improving and possibly expanding the story. But it's also nice to see someone with the kind of integrity that it would take to recognize when the story has reached its balance point and doesn't really need to be continued. Some would likely scoff at this and say that any story can be continued, and they'd be right, but the challenge would be to keep it at the same caliber that people came to expect with the first season. Christian Holub of Entertainment Weekly has more to offer on the show itself.
In this case a second season of Watchmen might very well bury the show and take it in a direction that would feel somewhat less than effective than the first season, which so many people have expressed their interest in. It was hard to imagine just how the show was going to play out when the movie was something that a lot of people had mixed feelings about. Transitioning a graphic novel to movie form and then to TV form is a very daunting proposition for a lot of people to understand given that there's bound to be a lot that gets confused, a lot that gets lost, and a good deal that people will think was messed up somehow. With the movie and the TV show however it's been seen by many that the fans have responded in a big way to the transition in a mostly positive manner since there hasn't been an enormous amount of flak about it and people are actually still contemplating whether or not there will be a season two or not. It might need to play out more like an anthology if HBO ever does convince Damon to keep going or if they get risky and hire on someone else. The story itself does span the course of many years and thinking that it can be told in one run-through is kind of hard to imagine.
Unless Damon says yes though, which sounds unlikely at this time, or HBO does decide to move on, which is also unlikely, it would appear that Watchmen has seen its first and last season on TV. What will come next is hard to say, but don't count the show out just yet.