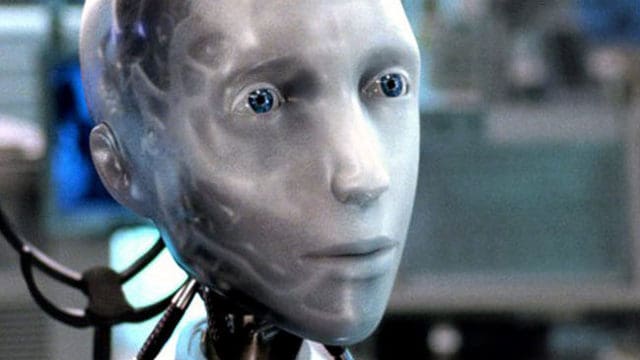 There have been a lot of trends in show business, but one of the most irritating that has come up lately is the desire to make sequels, reboots, revivals, continuations, etc., to movies that were already given suitable endings. For one reason or another, it would appear that coming up with new and innovative ideas isn't always the most popular way to go, as people tend to want to return to their comfort zones and whatever might be familiar. The only reason to really make an I, Robot sequel though would be due to the idea that another robot uprising was in the making, and either the main robot from the first movie, Sonny, played by Alan Tudyk or another AI, decided that humanity was in need of some sort of population control. Anything other than that might be a tough sell, and it's hard to say if Will Smith or Alan Tudyk might even come back for this movie.
Those that remember the first one, which isn't hard since it was a decent movie, will likely recall that the sentient program known as VIKI, which controlled the new robotics but not the old ones, had gone haywire and had started going by the laws laid down by the creators to govern the AI under its control and, after her revolt, the humans as well. Sonny was created differently in order to stand up to VIKI and become the savior not just of humanity, but of the other robots that had been rounded up as well and decommissioned. As the only AI that could reason for itself, Sonny was one of the main protagonists even though he was seen as the antagonist, to begin with. Detective Spooner, played by Will Smith, was a man that hated robots for his own personal reasons and wanted nothing to do with them. The amusing thing was that it was due to a robot that he was alive, and had a synthetic arm that came in handy during the movie. Despite his hatred for all robots, including Sonny, Spooner followed the clues that had been left behind by Sonny's creator, the same doctor that fitted him with his artificial limb, in order to discover what was going on.
It does feel odd to discuss a possible sequel to this movie since it ended on what might be called a good note, even if it was also open-ended and could have led to a sequel. The point here is that not every story NEEDS to lead to a sequel. If there were something that could be used to spark the movie up again, a direction that wouldn't feel as though it's been used over and over, then it might be worth looking into. Otherwise, it's likely that this sequel won't happen. There are ways to make it appear that this would be a good idea, and the fact that the movie played on the premise that humanity seeks to tear itself apart is a pretty good idea since it's a little too true at times and does manage to come up quite often. That might be the kind of in that this movie would need to really get going since it could be something that might be written in as a possible plot point.
That kind of idea might also give Sonny the push he would need to do something other than to lead another revolt, but it would be a tricky bit of writing that would be needed in order to make this come to life. There is a story there, and it might have some validity to it, but it would take some work to really flesh out and bring to life in a manner that would make sense. But whether or not anyone would agree is the trick since at this point it's easy to think that getting the main actors back would be a trick in itself considering that they've all moved on and are doing other things at this time.
There's also the notion that there have been quite a few movies in which a robot has been one of the main characters or the lead and that their relationships with humans have been less than friendly, which often leads to a bigger conflict than was necessary. I, Robot kept things on a fairly small scale as far as anyone knew since it was only one city that was affected by this as far as anyone could see, and therefore the conflict didn't feel nearly as widespread. But for a sequel, it would take a special kind of script that might create enough interest in the fans and in those that would be doing the writing. One day it might happen, it might even be that a reboot might be in order, but for now, it feels like a lot of wishful thinking.