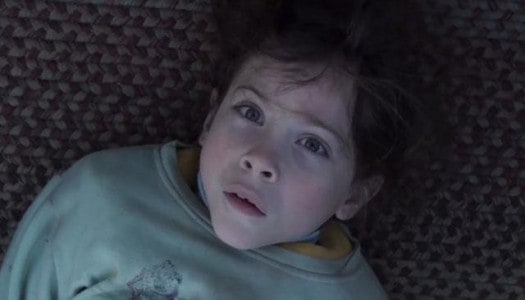 Each year, there are a few major snubs at the Oscars. Actors or actresses who laid everything on the line in amazing performances that the biggest award ceremony for movies fails to recognize. Of course, with so many strong movies and performances each year and so few nominations, not every great performance can be acknowledged. But while Room, arguably the best movie this year, did receive its fair share of nominations in other areas, it seems absurd that Jacob Tremblay did not receive a nomination for his truly incredible performance.
Only eight years old when this movie was filmed, Tremblay delivered a performance so full of emotion, mixed with the innocence of youth, that even seasoned actor would struggle with. This was not an easy story to tell, one of a young boy growing up in a room, locked away from the outside world, never having known anything else. That alone would be difficult to portray but Tremblay handled it like a professional. Having obviously never lived like Jack had, Tremblay had to put himself in the shoes of someone who knew nothing of the world, outside of this one small room. Any other young actor would have struggled to pull this off in as believable and heart-wrenching a way as Tremblay did, making us truly believe that the character knew nothing of the world outside of Room.
At the same time, he was able to portray Jack as just a normal kid, becoming upset over small things, full of energy and curiosity and the innocence of being a child. Through each and every transition this child went through, there were glimpses of how normal Jack is for someone his age. The only difference between him and other kids in these moments were their circumstances and the world in which they grew up in. Tremblay being able to balance this in the extreme situations Jack found himself in was truly amazing to watch.
The first big transition of the movie in Jack's way of thinking, when Ma begins telling him of a world outside of Room, proved that Tremblay could do more than just play the naive child. Through just his facial expressions and reactions, Tremblay portrayed Jack's initial refusal to believe there could be more out there, followed by his curiosity, and finally showing that true understanding mixed with the fear of attempting to escape. The emotional range he was able to touch upon in just those short few scenes in the movie should have been enough to earn him an Oscar nomination. But his incredible performance didn't stop there.
Next, Tremblay had to play the part of someone literally seeing the world for the first time. Working through meeting new people while also dealing with the differences in his mother, who up until this point had been the only constant in his life, was not an easy task. As he slowly warmed up to his grandparents and the idea of there being more to the world, Tremblay handled every step with such a natural ability and believability. There were numerous moments throughout the movie during which his performance actually brought tears to my eyes, from his initial reunion with his mom, to the quiet and subtle moment in which he told his grandmother that he loved her.
Few actors have had to portray such drastic and difficult transitions for characters and Tremblay did it all with an ease and believability that made every single person in the audience fall in love with Jack. It would have been easy for the transitions to seem choppy and forced if any other actor were playing the role. For Tremblay though, it all came together perfectly and I think it's safe to say that the movie would be nothing without the dedication and heart he put into the role. The maturity and depth in which he played this character was unlike anything we've seen from such a young actor before. If that's not deserving of an Oscar nomination, then I don't know what is.