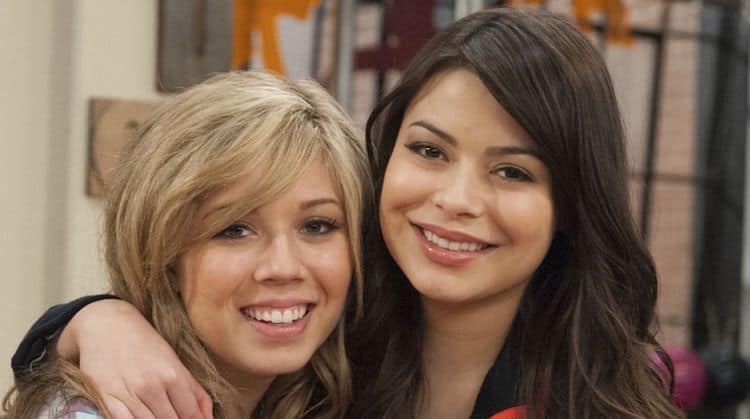 Normally it's perfectly acceptable to just nod your head and say 'You do you' when an actor decides to quit the scene and do something else with their life since to be fair, everyone has that right and some folks might not really enjoy the spotlight that much. But coming back with an explanation on why they left sometimes manages to leave people stupefied not because they left in the first place, but because the reason behind it is a bit nonsensical, not to mention hypocritical. Let's be honest, we're all bound to be hypocrites at one point or another in our lives, and calling each other out for it is silly but sometimes necessary, particularly when the reason that Jennette McCurdy became famous in the first place and had a chance to go on and something else was that she was a part of iCarly for a good chunk of time. But to come back and reveal that she'd grown tired of the show early on but somehow stuck with it until her departure is enough to make a person's eyes cross as they try to figure out why in the world she stuck around so long. She's made it known that she was embarrassed to even be a part of the show any longer, which could have easily been remedied by stating that she wanted out. It could have been that her contract kept her there, but it's also possible that she could have attempted to find a way out anyway, as she wouldn't have been the first actress to ever break a contract in the history of show business.
The fact that she said she was embarrassed kind of gets negated by the next fact, that she wasn't too embarrassed about getting paid while she was there. Believe it or not, Jennette was making $50,000 per episode, which means that her $5 million dollar net worth didn't materialize from just anywhere and that her time on the show had a lot to do with it. Again, it's fair to think that contract negotiations could have been confusing and conflicting enough to keep her around in favor of going through the headache of getting out, but there's almost always something that can be done to facilitate a release from a show, especially if someone isn't happy where they're at and just want out. There would have likely been many young women interested in taking on a new role for the show, but for her own reasons, Jennette stayed put for a while until it was time for her to go. That's a big reason why it's not quite so easy to be empathetic in this case since McCurdy wasn't too embarrassed to take the money and keep showing up, but it does sound as though she might not have been trying every possible avenue to get out of the show that she was apparently so miserable in. People might want to say differently and it's very possible that not having the whole story could be why it sounds like such a disingenuous tale, but the reason behind her not wanting to show up on the revival of iCarly is just that, she was miserable with the show and has no intention to go back to it. The other reason that she cites is just about as ridiculous but would no doubt be defended by just as many people who might believe that money isn't the reason she stayed.
The idea that people would continue to see her as the character she played from iCarly was another reason McCurdy didn't find success elsewhere, at least not in a mainstream sense it would appear, which is kind of a head-scratcher to be certain since there have been plenty of people that have taken years out of their career to act in various TV shows, and yet while people know these actors as their favorite characters, they also know them for many other roles. It's just as difficult to find any empathy for McCurdy in this light either since the idea that people would only know her for that one role is on her, not on the fans, since unless she gave them another character to think about or went on to act because she wanted to and not because she was worried what fans would think, they probably wouldn't care. That's the hubris of some actors, unfortunately, as there are some among them that think a little too highly of their characters or themselves and don't get the idea that the audience is bound to move on from one bit of entertainment to the next. Being remembered as one character or another is meant to be an honor since it means that fans actually enjoyed the character or found them memorable in some way. In the end, it's up to the actor to make those roles memorable.