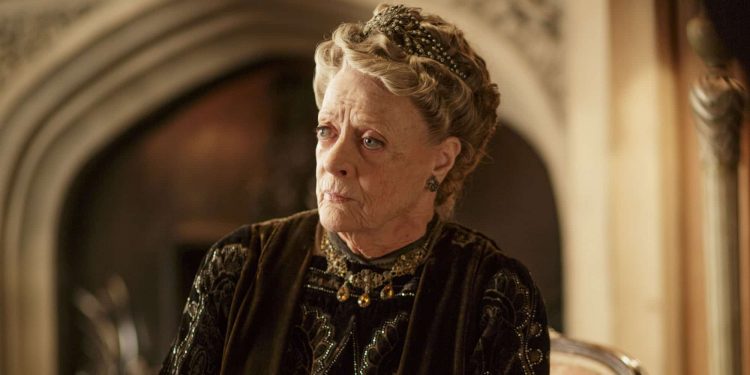 Mike Sprague of MovieWeb isn't the only one who thinks that casting Maggie Smith as the new 'Alfred' in the next Batman movie would be a good idea. In fact others have spoken up about this matter and agree that it might be time to move on from the surrogate father figure in Alfred Pennyworth to the surrogate mother figure, though a name doesn't seem to have surfaced for her yet, apart from Pennyworth. I'll be very honest and say that upon hearing this development, or desire, that my male ego bristled just a bit since Alfred has been such a huge part of Batman's legacy for so long that casting him aside in favor of a female version did in fact seem as though it might be another plot for gender-swapping in movies. But upon looking at it further there's really no need to get upset or anything beyond mildly irritated that anyone would suggest this.
First of all Maggie Smith is a great actress and has given many outstanding performances in her time, some that have quite literally recreated a character and made it almost impossible to accept anyone else in that part. But as a female version of Batman's most trusted ally it would seem that she might play a role that could possibly be something that people will look to as a sign of change and a shift in the DC universe. Some people will no doubt rail against it as Alfred has been around too long to simply dump him and move on to the next person, but given that the ball has already started rolling on this idea it would be a rather big and controversial moment if it was suddenly dropped and a male Alfred was found instead. The dynamic that Alfred has had with Batman and Bruce Wayne has been as a stand-in for his father, who has received a great deal of development over the course of his long history. Bringing in Maggie Smith would indicate that the producers want to start developing Martha Wayne as well, to give her a voice since some believe that she's been nothing more than a placeholder for a long, long time.
In fact my only argument would come from something said by David James from We Got This Covered, and it has to do with the dynamic of having a female servant rather than a male one. The idea of Bruce Wayne having a female servant seems creepy to some folks since the character of Alfred has taken care of Batman since he was very young. You might want to roll your eyes at this and I wouldn't blame you but the fact is that some folks think that if a woman is going to be used for this role then Maggie Smith might be great, but only if she's able to pull off the attitude that she, like Alfred, is fully on top of her game and can act like a retired, relaxed badass that could once tear things up when she had to.
Keep in mind that Alfred is not JUST a butler. He didn't have a soft and cushy life according to his back story, as he was a soldier at one time and was quite knowledgeable when it came to warfare. Throughout his time with Bruce Wayne and his succession of sidekicks he's been able to help Batman out and provide support on many occasions. In many ways he is Batman's right-hand man and is there to be depended on whenever he's needed. But Alfred has always been a gentleman as well and a well-cultured individual that has tried his best to teach Bruce how to be a proper gentleman even while he's helping him to be a vigilante. A woman in this role would have to be just as confident, just as capable, and also not bound to any stereotypes that might otherwise compromise the story. That's all easy enough since Maggie has shown within her many roles that she can have a sharp, biting manner that brooks no nonsense and makes no apologies. Plus, if you look at it, Michael Caine was in his 70s when he took on the role for Christopher Nolan's trilogy, so Maggie isn't too old for the part.
There are other names floating around at this point, but only a couple of them seem like they'd be fitting for a run with Batman. Sigourney Weaver is actually a name that's been mentioned, and she's just as perfect as Maggie if you want the truth of it. She's also not as young as she might appear since she too is in her 70s, and yet still has a regal and very impressive stature to her. So between her and Maggie it would be hard to pick for this role.