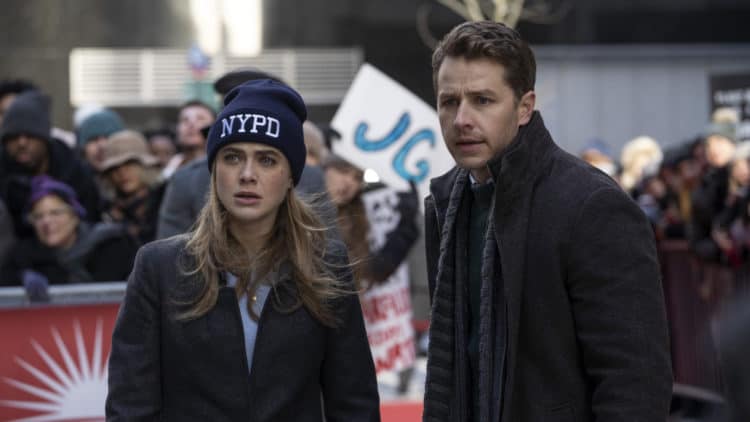 One thing that anyone can count on these days is fan reactions when something doesn't go the way they want it to. It feels funny saying that fans are among the only people who will flip their lid when a fictional show is taken off the air, but it's pretty true. The cancelation of Manifest has been like a gut punch to many people who depend on entertainment more than they'll let on, but the reason being given at this point is the same one that has plagued many other shows over the course of the last several years. The ratings dropped, that's the main excuse and the one that's been given the most. Unfortunately for those in charge, fans aren't having it since apparently Manifest was supposed to run for 6 seasons and is now being dropped before it was allowed to move forward. From the desire to see cliffhangers resolved and the overall story continued to its completion, fans have been more than a little vocal concerning what they believe should happen. The only thing is, as much of an impact as the fans have, the only way they'll get the show back on the air, likely on another network, is if they raise such a massive stink that someone will finally agree to bring it back.
The premise of Manifest wasn't horrible really, but it didn't feel complete either, as it kind of depended on the characters to drive the story a little too much. Some folks enjoy this type of story though and to be fair it can be an interesting technique. But the interesting fact is that if the fans were so adamant about wanting this show around it feels as though the numbers would reflect those that were supposedly watching this show religiously and therefore would be upset about its sudden cancelation. The idea that viewership declined during the show's run kind of puts a little more pressure on the fans to explain why this would happen if so many people felt that it was such a worthy show. After factoring that in, the hypocrisy that is exposed is easier to deal with since there's no denying that people love the show and that their fandom is genuine, but one thing to remember about show business is that it runs on money, and if there's not enough generated, as low ratings don't tend to indicate that much interest, then it's usually believed that it's time to move on.
What people can't, or don't want to, figure out more often than not is that the TV and movie industries are about business primarily, and the bottom line is something that someone is always keeping an eye on. It's not always nice, or fair, or even considerate of other peoples' feelings, but that's kind of how it goes. We can rant and rave as much as we want to about it, but that doesn't really change the fact that shows will be canceled, movie ideas will be called off, and things won't always go the way we want them to when it comes to show business. That doesn't help really since it tends to affirm that those in show business don't really care much about the feelings of the fans that want to see their favorite shows continue, but again, business isn't always about feelings or satisfaction.
That's not exactly comforting to those that want to see the show come back, but it does sound as though there might be hope since it's always a possibility that the show could make a return on another network. If someone were to pick it up then it's very likely that Manifest would come back and people would be appeased once again. Keeping fans happy isn't the biggest priority, even though it might feel that it needs to be. But at this moment it does appear that it could happen at some point, and things will continue without fail. There's no plan to jump to another network just yet, but it's likely something that will come around sooner or later. That might keep fans from flying completely off the hook, but for some of those that have chimed in that proverbial ship has sailed.
One thing that any fan should know is that whatever show or movie they enjoy isn't bound to be permanent. No matter how badly a person might wish to see something last for an extended period of time, every idea has to have a stopping point, or it becomes pointless after a while. Manifest could possibly finish out at six seasons if a network is willing to take the series on, but until then fans might need to deal with the very real possibility that this might be the end of the road for the series.