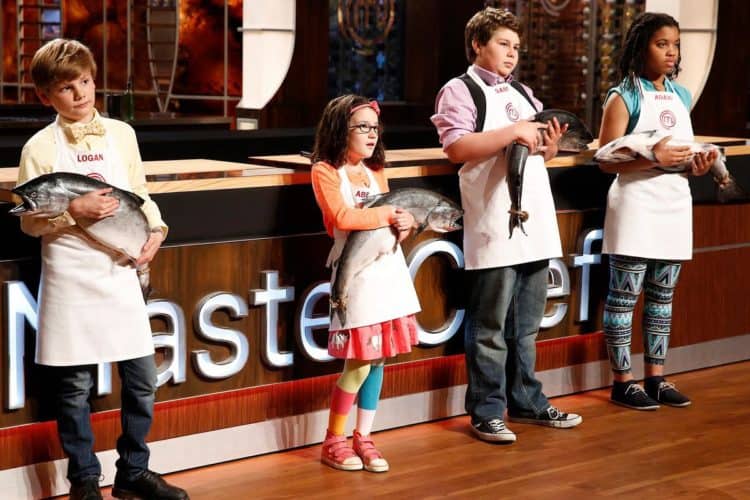 MasterChef Junior is loved by many. This series which is a FOX spinoff to the "MasterChef" series where adults are tasked with cooking complex meals, has put the word "Junior" in, and in this show, kids are expected to cook meals from Beef Wellington, cakes, and other complicated recipes. Their work is critiqued by judges, and the final winner is awarded $100,000 with a trophy – something that excited the children better than their adult counterparts.
The competition is for kids aged from eight to thirteen, and they are found in cookery schools and classes, as well as conventional schools. But the casting department of this show has also given the responsibility of casting to the parents – they basically say to parents "if you think your kid's got what it takes to be the next MasterChef Junior…," well you get the idea, but it invites trouble since many parents will want to gain some kind of fame through their children. But for the parents who want their children to succeed and achieve something, even if they don't win, the show is great fun because they can work with food on a reality TV show with three judges well respected in the field.
One of the judges is Gordon Ramsay, well known for his hotheaded approach to judging – if you've ever watched Hell's Kitchen and watched this chef lose it with contestants who are incompetent, slow, or in some cases really stupid, you'd know what that means. The good news is Gordon's remarks were soaked up by the kids, who have to endure school every day, so they took in what this celebrity chef said effortlessly.
But don't be fooled – the judges' expectations of the kids' performance is still as strong as the expectations of their adult counterparts.
All of the kids have a chaperone on the series – and usually its a parent. They saw everything that their children did in the show, and they bonded with other parents on the show. The parents were probably very relieved there were strict safety precautions, a medic that kept his or her eyes on the kids all the time, ready to treat them for anything like burns or cuts. They have to work with sharp knives, boiling water, and other things.
While some people are worried about the exploitation of kids, FOX always treated the contestants with respect and dignity befitting their age groups while making them entertain the audience. They approved of the paramedic keeping watch on the children at all times so there weren't any accidents, or if there were they would be treated quickly. It helped the judges – Gordon Ramsay, Joe Bastianich, and Graham Elliot have kids themselves, in the same age range, allowing them to treat all of the contestants fairly. Gordon Ramsay is brutal, he knows that we know that – but he gets to the point of the matter, and he feels the children appreciate that.
Why MasterChef Junior is a Great Show for Parents
Anyone watching this show who would watch worriedly about Gordon Ramsay considering his attitude would have expected him to shout, crying, the parents yelling insults back at the celebrity chef, but he didn't. Instead, he showed a softer, caring approach. The kids learned, cooperated with the show, while they created and challenged themselves to take risks.
For parents watching the show with their own children, it was a dream to watch because for some it brought their families together as families. For some parents, they saw their children developing an interest in cooking and the kitchen just shortly after they began watching the show, and with the show where other children from 8-13 were given countless lessons and received words of wisdom from the experienced chefs, where the contestants worked under time constraints while they worked in a team while they learnt from their mistakes, it was inspiring.
Also, the show has been found to encourage the family to spend time cooking together. For younger children, the interest can lead to them learning more about the cooking utensils and what they do, try out new foods to enhance their pallet, while they try to cook difficult recipes from scratch just like the contestants on MasterChef Junior.