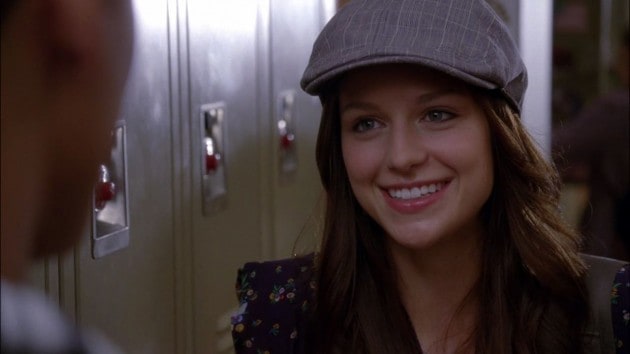 By now, most of you probably already know that CBS's Supergirl has cast Glee actress Melissa Benoist as its lead, Kara Zor-El. I'll admit to not including Benoist on my original list of actresses that I thought would be great as Supergirl. However, now that we know she will be taking on the role of Kara, I couldn't be more excited; in fact, I think Benoist is the perfect choice for Supergirl, and here's why.
First, let's look at CBS's official logline for the series: "Kara Zor-El escaped her home planet of Krypton amid its destruction years ago. Since arriving on Earth, she has concealed the powers she shares with her famous cousin. But now, at age 24, she decides to embrace her superhuman abilities and be the hero she was always meant to be." This description leads me to believe that Kara has done everything she can throughout her life to "fit in," not unlike Tom Welling's Clark Kent in The WB/CW's Smallville. As CBS president Nina Tassler said at TCA winter press tour last week, Kara is an "every woman," and Benoist, who has a very "girl next door" quality to her, has captured that image on screen multiple times throughout her career.
While Benoist's most recent character, Nicole, from the Oscar-nominated film Whiplash, certainly showed similar qualities to the type of shy and easygoing personality that Kara is likely to have, these Kara-like trairs were most often put on display by Benoist as Marley Rose in the fourth and fifth seasons of FOX's Glee. Making her debut appearance in the Season 4 premiere, "The New Rachel," Benoist's Marley proved to be anything but Lea Michele's brash and overly ambitious character (and I say this as someone who loves Rachel Berry). Marley was kind and reserved, and maybe a little quiet, but she was also creative, talented, and strong, as shown by the way in which she deals with students at the school calling her mother, who is the lunch lady, names and, of course, by her two amazing performances ("New York State of Mind" and the closing number, "Chasing Pavements") in the episode.
Even though I doubt we'll be seeing much singing from Kara (although a crossover episode with Flash star and fellow Glee alum Grant Gustin could certainly be musical-themed–plus, we already know that Benoist can perform in a supehero outfit), it's not Benoist's great voice that made her such a pleasure to watch on Glee. It was her ability to be real, authentic, and relatable, even in the most ridiculous (this is Glee we're talking) of situations.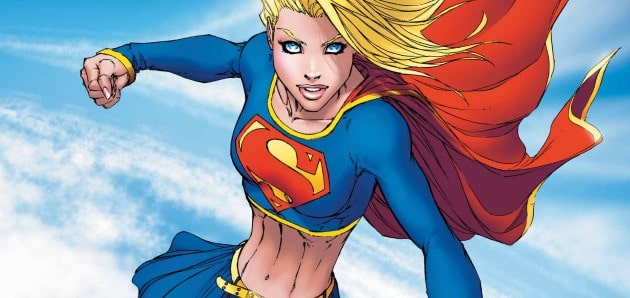 On Glee, Benoist demonstrated a vulnerability and earnestness that is needed for the role of Supergirl, as she made each kind word that Marley said, each hope and dream that she had (whether it was writing her own songs, or falling for the cutest, coolest guy in school) believable. As an actress, she has the talent to take an alien character like Kara and make her feel incredibly human, to tap into the universal desires and fears that Kara will have on Earth, despite being from another planet.
And really, to me, it is that vulnerability, that inherent human quality, that is more important to characters like Kara and Clark than any type of toughness or physique. Sure, Kryptonians are some of the strongest beings in the universe, with more powers than pretty much any superhero (DC or Marvel) out there. But without understanding their connection to Earth, a place that both Clark and Kara embrace as a home since theirs has been destroyed, we would never believe that these super-beings, with god-like abilities, would rescue humanity. It is their emotions and relationships that allow us to bond with them and cheer them on as they save the day.
That's why I think Melissa Benoist will make such a great Supergirl, because she has the ability to make us believe in Kara, to make us connect with her, and, most importantly, to make us care about her. And when it comes to TV, that's the greatest superpower that any actor can possess.
[Photos via FOX & DC Comics]