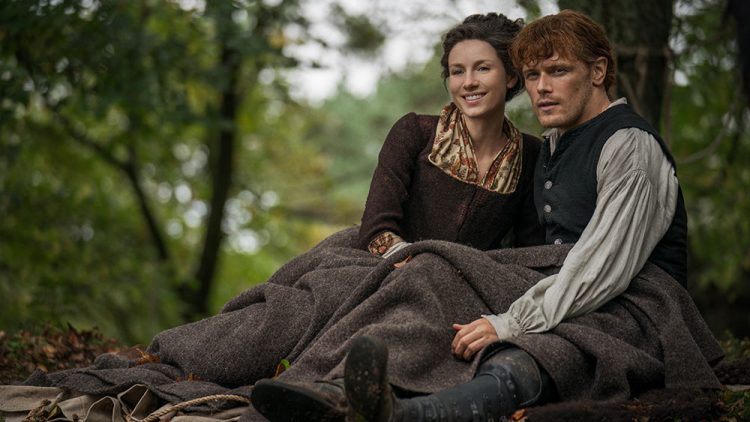 Season 4 of Outlander started up on November 4 of 2018 and is set to continue until January 27 of 2019. As a result, there is more than enough material for interested individuals to form an educated opinion about its value. Fortunately, while the season isn't perfect, there are reasons to believe that it is as good as the show has ever been.
To provide some context, Season 4 of Outlander sees Claire and Jamie in the British colony of North Carolina. The two are less than enthused about the institution of slavery practiced by the colonists, which is why they choose to set out on their own. However, the two soon meet the local Cherokees, who have very understandable concerns about these strangers settling where they have already settled down. Meanwhile, Claire and Jamie's daughter Brianna chooses to head back in time when she learns that her parents are going to die within a few years of them setting foot in the Americas.
Why Is Season 4 of Outlander the Show At Its Best?
On the whole, the season has a very familiar formula. For example, this isn't exactly the first time that Claire and Jamie have had to win the trust of the locals in a new land. Likewise, the main appeal of Outlander remains the relationship between Claire and Jamie, who are played by actors with a fair amount of chemistry between them. With that said, familiarity isn't necessarily a bad thing, particularly when the show is as successful as Outlander has proven to be over the course of its existence.
Having said this, it would be an exaggeration to say that Season 4 of Outlander is wholly familiar to the fans, meaning that it has nothing to offer to interested individuals. After all, this is the first time that Claire and Jamie are together with Brianna, which makes for a very different set of dynamics for the entire family. For Claire, this is the first time that her family is complete, which is particularly remarkable because her relationship with her daughter has seen periods of significant strain because of the secretiveness surrounding her admittedly strange origins. Likewise, this is the first time that Brianna has been with both of her parents, which is a huge change from her being raised by a single mother and then effectively orphaned when her mother returned to the past. On top of this, it should be noted that Brianna is now an adult, which makes for a very different kind of mother and daughter relationship than when she was younger.
Of course, this isn't to say that Season 4 of Outlander is perfect. Some people have commented negatively on Brianna's relationship with Roger, which lacks the same kind of chemistry found in Claire's relationship with Jamie. Meanwhile, other people have expressed a sense of skepticism at Jamie's relatively modern attitudes when it comes to indigenous peoples, which to be perfectly fair, is a common complaint in historical fiction because of the need to prevent heroic characters from coming off as being too abhorrent for modern readers. Still, Outlander deserves some credit in that it makes an effort to justify Jamie's opinion by having him identify with the indigenous peoples because of his own experiences. For that matter, it should be remembered that societies have never been monolithic in nature. As a result, even if a society as a whole has views that we would consider to be abhorrent, it is far from impossible for some of its members to have views that are more in line with our own.
Final Thoughts
Regardless, the important takeaway when it comes to Season 4 of Outlander is that it is more of the show that a lot of people have come to love. As a result, if viewers liked the previous seasons, chances are good that they are going to like the current season as well, meaning that they might want to check it out when they have the time. This is particularly true because the people behind the show hit their stride sometime ago, meaning that the show is much smoother than what newer, less experienced shows can manage.