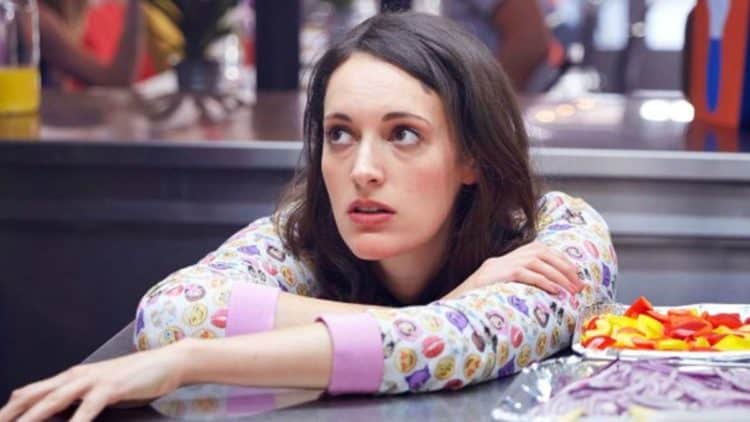 It might be that some folks could see Phoebe Waller-Bridge coming to the aid of a Bond movie with a cringe and a very real wonder as to whether she'd be changing the script in a way that might eliminate the last vestiges of Bond-ness that people have grown so used to. But in response to the whole idea of taking down the misogyny within the character and the story she stated that the writers have been doing that on their own. It's definitely a plus that Bond isn't possessed of the same attitudes that he was decades ago but there is a limit since eventually the tweaks will start cutting into the character and really doing some damage that could have been avoided somehow. As Ryan Scott from MovieWeb has put it though, the Emmy-winner was only brought on to iron out a few details in the script and make it a bit more complete. She wasn't there to wreck the thing or do much more than tweak it here and there, but we'll hopefully be able to see her contributions in No Time to Die when it's finally released next year.
This movie is supposed to be Daniel Craig's final outing as the famed spy and as such it kind of leaves a lot of people wondering just what direction the Bond movies will take when he's well and gone, since you know very well that with a cash cow like this Hollywood is going to keep milking it until it runs dry. But should the studio find a woman for the part it could still work, or a POC, so long as they come up with another story and possibly ditch the 007 designation in favor of a new and equally if not even superior spy that can take the idea and continue running with it. That in itself though is problematic since people have been used to Bond for so long that simply retiring him and allowing someone to carry on in his place is bound to be something of a rough transition no matter how smoothly the script goes. It's tough to simply move on from a character since Bond has been ingrained into pop culture so long that people are going to keep looking back until something is able to gain their attention and keep it forward. Michael Rodio of Mens Journal has more to say on this subject.
The worry over whether Bond will be ruined by PC culture is a valid one since quite honestly he is something of a relic even by the standards of those that don't care for PC culture but at times have to abide by it. Bond is a character that has grown slightly throughout the years but by dint of his character has remained largely the same for quite a while in his attitudes and his ways. In a way Bond is one of the most popular male archetypes when it comes to action movies since he's tough, deadly, gets the woman, and is able to stop the bad guy one way or another. In a sense he's the kind of man that a lot of guys want to be like and fall short of since the fantasy is so unrealistic. He's been called toxic and misogynist throughout the course of his run but at the same time people have absolutely loved watching the many movies that have been released since they still buy into the fantasy no matter their hangups about the character. In a way the detractors of the Bond movies are kind of like the fans of the Fifty Shades of Grey books, they don't agree with the content but they'll gladly enjoy it since it's a fantasy that they can tell themselves isn't real and therefore isn't bound to do any real harm. Oh yes, hypocrisy runs very deep, and well outside of Hollywood. Martin Lamonica of The Conversation has another interesting look at this topic.
In any case, those worrying as to whether Phoebe was bound to ruin the next Bond movie can rest easy since she was brought in to touch up the script if anything and possibly hammer out a few details here and there, nothing too big and nothing so disruptive that it's going to absolutely ruin the movie. She has added a few contributions here and there it sounds like but given how much it really takes to upset a Bond movie one can imagine that they might be contributions you'll have to be paying close attention to notice. Apart from that, No Time to Die seems as though it might be an epic that will hopefully give James Bond a decent sendoff into final retirement as he will perhaps pass on the torch to the next agent in line and therefore continue the saga in some fitting way. Fans of the movies will just have to wait and see how everything turns out.