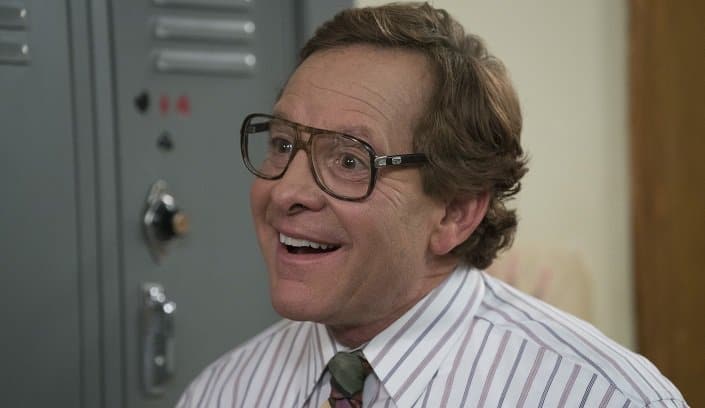 Some people decide to be actors but then acting does not agree with them, or they do one movie and fall off the face of the earth. For instance, we all loved watching "E.T: The Extra-Terrestrial" and although Henry Thomas who starred as young Elliot made his career out of the film not one of the subsequent films he appeared in had such fame. Likewise, Steve Guttenberg made his career in the 1980s, but he has continued to fade away until Adam revived him with the show "The Goldbergs." Let's guess why Adam saw it fit to have Steve on his show.
Adam knew Steve is an excellent actor
Just like in construction where a client will hire a contractor after seeing some of the projects he has done, television production demands to work with someone you know can deliver whatever it is you want the audience to grasp. For Adam, only Steve Gutenberg could do an outstanding job of playing the role of a high school teacher because he had watched his previous movies and loved them. Adam F. Goldberg has always admired the work of Steve Guttenberg. Therefore, it was no surprise that he approached Guttenberg to appear on the show "The Goldbergs." Adam admitted to being a huge fan of Steve Guttenberg saying his acting roles in different television shows helped define Adam's childhood. Therefore when Steve agreed to be on the series, Adam was excited.
Steve defined Adam's childhood
Of course, if you want someone to be a member of your cast that revolves around your childhood, you want to have a personal connection, something that links the two of you. Adam had that connection with Steve because watching him in his childhood days defined Adam's childhood; therefore it was only befitting to bring on board.
"The Goldbergs" is based on the childhood and family of Adam Goldberg in the 1980s and is complete with a childhood version of Goldberg. The fact that Adam thoroughly enjoyed the work of Steve Guttenberg only deems it fit that his idol plays out the part of his high school teacher, Dr. Katman from whom Barry needs his letter of recommendation.
Steve is a 1980s movie star
Playing a role on TV is more than just acting from what you can bring yourself to do; it is about relating to the time, person and other things. For Steve, he can relate to the 1980s, the time that the show is all about, through the films that put him on the map such as the "Police Academy" among others.
Steve can relate to Adam
While Adam is recounting his childhood days through a television show, Steve puts his Hollywood experience down on paper. Steve published his book, "The Guttenberg Bible" in 2012 in which he describes his first ten years in Hollywood through anecdotes. While Adam reminisces about the entire childhood with his family, Steve remembers how he would sneak onto the Paramount lot.
Steve has experience in comedy
Having the ability to make anyone laugh is a gift that most people try and fail. How many stand-up comedians can crack your ribs every time? Even Dave Chapelle has been booed off stage for a poor performance. Adam was interested in having Steve on his show because Steve has impeccable comedic timing and real dramatic chops which Adam thought would be useful for his childhood reenactment. Steve became popular in the 1980s for his roles in lightweight comedies such as the "Academy," "Three men and a Baby" and "Short Circuit." Besides, Steve has the innate ability to play charming which almost is a prerequisite for actors who are in comedy shows.
Steve has a scandal-free life
For someone to play the role of a high school teacher without leaving a bad taste in your mouth, they would have to be "clean" in the public eye. For instance, right now bringing Bill Cosby on board any television show is a mistake no producer is willing to make. In Hollywood, it is usually only a matter of time, before scandals of celebrities hit the headlines since gossip, sex tapes and other illicit posts on social media make for good TV. Steve has however been able to stay scandal free which is quite a feat that he should be proud of seeing that nothing escapes the rumor mill in Hollywood.
Steve is the guy-next-door although some view it as a downside since scandals about his personal life would have propelled him further to success since his acting career did not take off as much as his peers have.