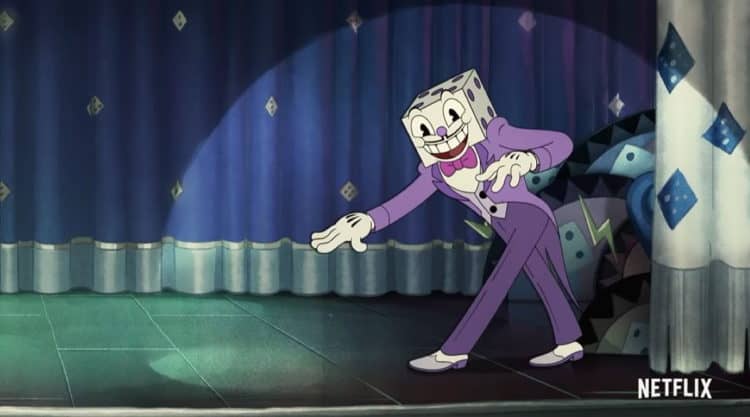 If you ask any gamer what are some of the hardest games they've ever played, they might mention Cuphead. Why, you ask? Well, just play the game for just a few minutes and you'll find out exactly why. Now don't get me wrong, just because it's ridiculously hard, doesn't mean it's no fun. I've played the game several times at a friend's house and I remember dying over and over again, but eventually beating one boss at a time. Yeah, it would take us an hour or two just to beat one, but that's really the name of the game. Well, it's actually about the titular character Cuphead and his brother Mugman. As the names suggest, both characters are a cartoony cup and a mug with bodies that resemble that of Mickey Mouse.
Sounds silly, I know, but just give the game a try and you'll quickly learn that it is anything but silly. I want to talk about Cuphead because back in 2019, it was announced that we'll be getting an actual show about the titular character and his brother. As someone who played the game (and never beat it), this news really intrigued me. How can a show based on one of the hardest games ever possibly work? I mean, we know how most video game TV and movie adaptations turn out, so gamers should be skeptical.
The thing about Cuphead is that it's really unlike most games that I've played. I'm not just saying that because it's hard. Cuphead is a run-and-gun style game inspired by rubber hose style of animation. This was the primary style of cartoons during the golden age of American animation from the late 1920s to the late '60s. Think of Mickey Mouse, Daffy Duck, Bugs Bunny, Mr. Magoo, or Rocky and Bullwinkle. All of these characters, especially when they debuted back in the day, are a good representation of what Cuphead is like.
This was a unique and unusual style for a modern video game, but developers and publishers Studio MDHR made it work. It's probably because the game is so hard, you just feel like you have to continue it. My advice: call up a buddy and have him play with you, because Cuphead is seriously meant for co-op. Now the plot of the game is all about going through several levels that lead to some of the hardest boss battles ever. The bosses you fight, including a killer sunflower, two frogs with boxing gloves, and an evil genie, are some of the most wildest cartoony things you'll ever see.
Oh, and one of my personal favorites, the sugar queen with a castle made of actual cake. Was that even her name? I can't really remember, but all I remember is me cursing and having to take a few breaths before trying again. It took my buddy and I over a dozen attempts, but we eventually beat her. I'm not gonna lie, it felt like I ran a marathon. That's just a small dip in the water of what the bosses of Cuphead are like. Believe me, it gets even harder from there. Maybe I'll beat it with my buddy one day, but for now, I think I'll just be excited for the Cuphead show.
Back when it was announced, I was just intrigued. But after seeing that little teaser trailer featuring King Dice voiced by Wayne Brady, I can now say that I am very excited. Now I'll be honest, I've never watched anything with Wayne Brady. I must say, however, hearing him voice King Dice really took my by surprise. He was charismatic, he was flamboyant, and as expected, he was also transparently devious.
If the show wanted to just give us a brief introduction for one of its characters, then King Dice was a good choice. King Dice is the secondary antagonist of Cuphead and the manger of the Devil's Casino. He's got a regular body (for a cartoon character at least) and a big dice for a head. What really makes him stand out, however, are his evil eyes and his big smile. Just take one look at him and you'll understand why he's a bad guy. And as the right hand man to the main antagonist, who is actually called The Devil, you can bet that he's a very challenging boss.
Now that's something we need to see in the Cuphead show. I'm guessing the show will adapt the main story of the game. In that case, we'll get to see Cuphad and Mugman trying to collect soul contracts after losing a game of craps to the Devil. Does this mean we will see every single boss that we gamers so aggravatingly struggled with while playing the game? I guess that depends on how successful the show is, but I have a feeling fans will dig it. If they do, they'll probably give us all the wacky things that makes Cuphead great.
Personally, I'd like to see the two brothers go through almost every boss. Every boss in the game owes a debt to the Devil, so I'm guessing the show will pick the ones that stood out the most. Of course, the first one will be the easiest one, then they'll move up to the harder ones. Eventually, they'll make it to King Dice and the Devil himself, which will be super fun to watch.
But for those who checked out the trailer, what did you think of it? Does it get you more hyped for the Cuphead show? I think it's a perfect teaser for us, because it represents the essence of Cuphead. It fully embraces the cartoony elements and doesn't hold back. Just imagine what kind of wackiness we'll be getting from Cuphead and Mugman themselves. After the teaser trailer, I'm very anxious to know who else they'll get to voice the rest of the characters. Speaking of which, who will voice our two main characters? That's a whole other topic, but I reckon we'll be getting that announcement very soon.