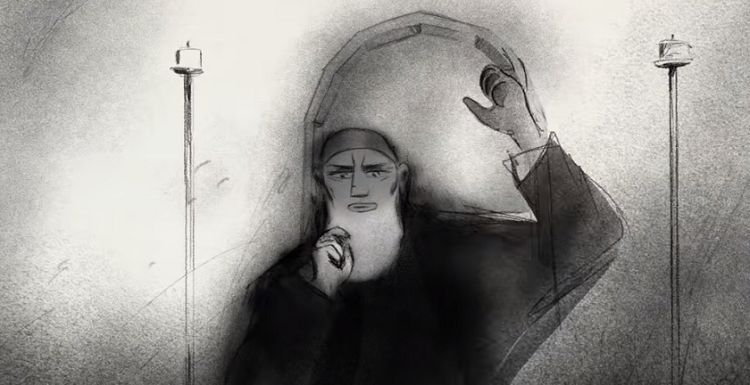 It's easy to think that a lot of people have heard of the name Gilgamesh, but when asking the average person who he really was and what he did during his life, it's fair to say that they might know next to nothing. The brief video that gives an extraordinary account of the mythical feats of Gilgamesh and the likelihood of his actual existence could possibly make for an interesting movie or possibly a limited series that could do quite well. If anyone remembers the motion capture movie Beowulf that featured Ray Ray Winstone, Angelina Jolie, Robin Wright, Anthony Hopkins, and several other noted names, this almost brings to mind that story, though there are other elements in there that would likely translate very well to the big screen. It would no doubt be a 2 to 3-hour movie since there's plenty of material in the story that would need to be fleshed out and made into something that people might understand, but it would also be likely that the story of Gilgamesh would be something that would require a bit of retconning as well.
What's really amazing is how many stories there are that explain a great deal of humanity and yet barely scratch the surface of the myths and legends that have come to influence our lives over the years. The story of Gilgamesh is one that a lot of people have either heard before and forgotten or haven't heard at all. When one thinks about it, the sad nature of having one's story be lost to time for a while is something that very easily happens within any civilization since the words we write and convey to one another could be picked up by someone long from now and deciphered in a very different way, or they could be forgotten for good. That's a part of why writing is important because it shapes our culture through the stories and histories that are laid down and the legends and myths that do serve as part of the bedrock of any given society. While much of what has come before needs to be questioned, there is usually a grain of truth within every myth or fable that has ever been told.
Dividing myth from reality though is sometimes difficult since without being present to witness the happenings that have been spoken of, all the people of now have to go on is the idea that some things weren't physically possible, while others might have had some truth to them that ancient civilizations believed were true due to the lack of knowledge about the world around them. Of course, this is a great excuse to say that something couldn't have happened as it did back then, as the rationalization that it couldn't happen now gives a lot of people comfort that the stories are mostly myth and legend. The point though is that the story of Gilgamesh obviously crosses a few other stories, so it might be possible to create such a movie in a way that people would recognize various instances that they would know something about and be able to enjoy.
It does feel that the story of Gilgamesh would need a lot of priming and a lot of help to really get out to the masses since unless one is looking for such legends online or in a library it's bound to happen that the average person won't care enough to go looking. Outdated stories and fables are often brought up and into the view of the public only when a movie or a TV show is created, and even then it's not guaranteed unless there's enough to the legend that will make it marketable to the masses. This means there would likely be more fighting, or more glamour,r more something, no matter what it might be, to get the audience on board. That's where things start to take a regrettable turn more often than not though since the story becomes less about the myth or legend and more about what the studio can do to make it even more appealing, which usually does mean losing some of its dignity and veracity.
The story of Gilgamesh could be made into a movie no doubt, but to really do it any justice might need to be left as it is with a director that could come in and respect the source material enough to make it entertaining but keep the overall voice that it already has. There are a few ways this could be done, but until it does happen it's not worth worrying about since there's quite a bit to consider before even going forward with this. If this ever happens then it's a big hope that whoever takes it over will do their best to keep the story as is and not embellish too much.