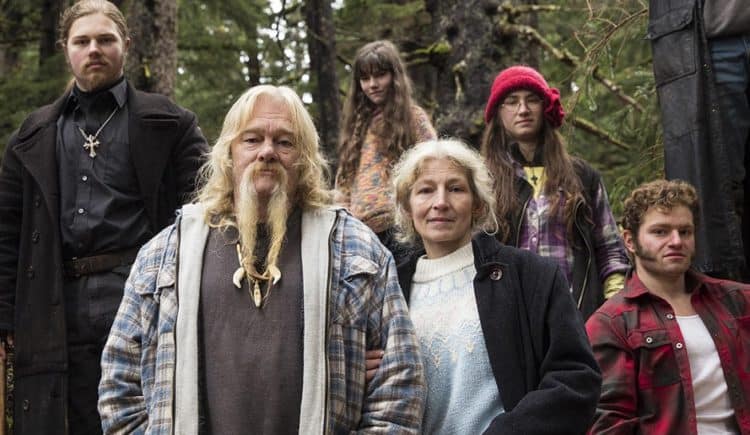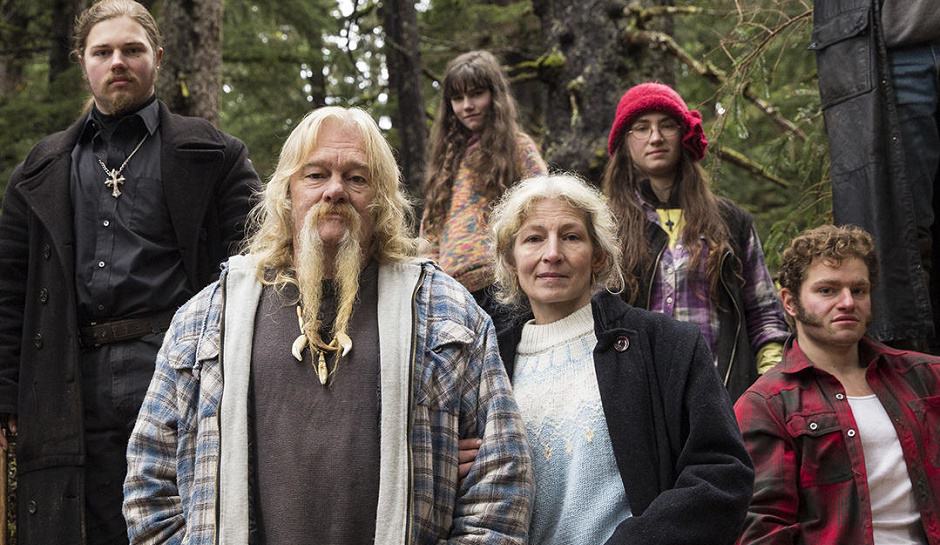 Alaskan Bush People is a reality television series about the Brown family as they try to survive the wilderness away from the modern lifestyle. It is filmed in locations including Hoonah, Alaska, and Chichagof Island. Later in the series, there is some filming in Okanogan County, Washington. This partially scripted reality series was first aired on Discovery Channel in May 2014. In April 2019, it was announced that the series has been renewed for a tenth season. As this is such a long-running series, it has the potential to last forever and here is why.
The interesting characters in the series are one of the biggest attractions that keep people tuning in to this series. According to IMDB, the main cast members are all members of the Brown family, which is led by father Billy Brown and mother Amora 'Ami' Brown. The couple has five sons; Matthew Jeremiah, Joshua Bam Bam, Solomon Isiaih, Gabriel Starbuck, and Noah Darkcloud. They also have two daughters; Amora Jean Snowbird Brown, who is known as Birdy, and Merry Christmas Kathryn Raindrop Brown, who is known as Rainy.
Each of these characters has a different personality, and this makes the series interesting to watch. For example, when Billy and his sons are working together to build a home, find places to live, or they are out hunting, the family dynamics are interesting. While one son shows his skills as a leader, another might demonstrate his logical side try to resolve a problem, and another may show his physical abilities.
Similarly, the two daughters of the family are very different. Birdy is naturally a tomboy and prefers to go out hunting with her brothers rather than stay at home with her mum and sister. In fact, there are a few episodes where she puts her brothers to shame as she is clearly the best hunter in the family. On the other hand, Rainy prefers staying with her mum, keeping the cabin tidy, playing with her doll, and collecting berries for the family to eat.
Despite the differences in the family members, they have a strong and unique family bond. No matter what happens in their lives, they are always there for each other. Viewers find this family bond heart-warming to watch. Watching the highs and lows of family life while living in difficult circumstances is another appealing element of this series that fans enjoy. When the family face struggles, it is intriguing to watch how they pull together and overcome their difficulties.
Viewers also have something else to look forward to in upcoming episodes as the family is now extending. This new injection of characters into the series adds another element of interest. In previous seasons, the series has shown the Brown boys hoping to find love. This was something of a struggle due to their alternative lifestyle. Now, there are four of them in relationships, according to Distractify.
Noah was the first of the Brown to find love when he met Rhain. The couple married in August 2018. The couple's son, Elijah Connor, was born in February 2019. In January 2019, Gabe married Raquell, who he had dated for less than a year. Although Noah and Gabe are now living apart from the main Brown family to start new lives with their wives, it has been hinted that they will stay play a part in the series.
Bam Bam is dating Allison Kagan, who worked as a producer of Alaskan Bush People between 2015 and 2018. They met during the filming of the series. Unfortunately, viewers are unlikely to see the couple together on the series as Bam Bam and Allison want a life away from the series. Matt Brown also has a girlfriend who he has not named. It is unclear whether this will be revealed later in the series.
It is always interesting to watch people from different cultures and those who live alternative lifestyles. The Discovery Channel describes the Browns as unlike any other family in America. They describe themselves as being a wolf pack, they all sleep together in one log cabin, and they have even developed their own dialect and accent.
In this sense, the show is also educational. There is a lot that people can learn from watching the Brown family going about their daily lives, not least how they survive away from the technology used by most people in modern society. Seeing them hunt, forage, and build to survive can teach viewers many wilderness skills.
The series has a wide appeal as there are many different groups of people who will find this series appealing, and this gives it a chance to succeed in the long-term. There are those who are intrigued to learn more about alternative lifestyles, others who just enjoy watching reality series, and those who have an interest in hunting and other outdoor pursuits.
Throughout its run on the Discovery Channel, the series has had consistent viewing figures. The series peaked in season four when the show had over three million viewers for almost every episode. Although there have been some dips in the viewing figures, they have usually remained consistent around the two million viewers mark. If fans of the series continue to tune in, then there is no reason for the channel to cancel the series and it could continue for many more years.
Overall, there are many appealing elements in this series that are likely to attract viewers and keep the viewing figures consistent. As long as people keep watching and the Brown family remain happy to have their lives filmed, the series still has the potential to remain on television screens for many years to come. Even if some family members leave the series, which is already happening, the single members of the family could meet new people who could become cast members in the future. Seeing the family evolve would give the series a whole new angle.