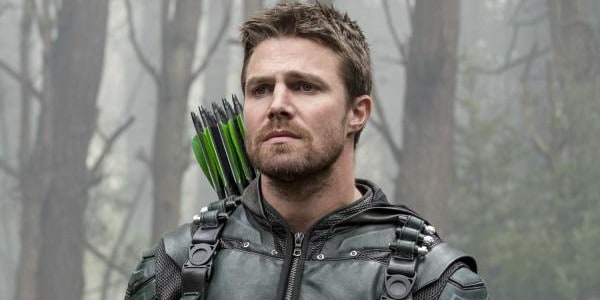 Fans of long-running television shows always face a dilemma. They eagerly anticipate the arrival of each new season, yet they always know deep down inside that the fun will come to an end at one point or another. This is part and parcel with the lifespan of a television show. It is like saying goodbye to your best friend, not knowing if you will ever see them again. For fans of Arrow on The CW, this time is near. After a solid run for seven years, the show has formally announced that Season 8 will be its last. This will be bittersweet for the fans and the cast alike. It will bring closure to the story, for sure, but that still leaves an empty spot on the television guide starting next here. Here is a brief description of why the show Arrow will be ending with Season 8.
The Announcement
There are were rumors Arrow would be ending its run on CW on season 8, and those were officially confirmed by Stephen Amell. He is the star of the show and he informed all of the fans that the 8th season would be the last. This announcement was made on Facebook, at which time Amell took time to thanks the fans that gave birth to an entire genre that is now the DC Arrowverse. It was at this time that he also took a bit of liberty in explaining why the producers felt this was the perfect time to end the show.
It actually began at the end of season 6. It was at that time that Amell actually approached the executive producer of the show to inquire about the possibility of beginning to make his exit after the next season. Amell explains that he had such a good run on the show that he wanted to leave on top before he wore out his welcome. He firmly believes that all television shows have a life expectancy that they should not exceed. He was beginning to feel that the time had arrived for his tenure on Arrow to draw to a close.
The Compromise
As we now know it, Amell and Executive Producer Greg Berlanti talked about this at length. It was decided that Season 7 would go on as planned, knowing that Season 8 would be the last. Not only would Amell be done at the point, but the show would draw to a close as well. It was obvious the producers did not see a future with the show absent the star, but that is not the only reason it is ending. In fact, Amell began to seal his exit plan during season 7. Fans already got a glimpse of what was to come. Now, he will be back in Season 8 for a limited run.
Amell's Hope
While Amell loves Arrow, he personally feels that it is time for him to move on. He felt like all of the other shows in the Arrow Universe that have begun because of this one will continue without him. Time will only tell if that is the case. He does see that as a possibility and hopes that it will occur. In the end, Season 8 will consist of 10 episodes. This is a personal decision for Amell to hang up his bow for now. He has other projects that he wants to begin working on and that will keep him busy.
The 10 episode run will be sufficient to draw the story behind Arrow to a close. He knows that this is going to be very emotional for the cast, but as we have mentioned from the beginning, all good things must come to an end eventually. Personally, he will be moving away from Vancouver and spending more time with his family as he decides what to do next.
So, that is the story behind why Arrow will finish after season 8. Sometimes, actors have to do what is best for them. This is a case of Amell doing the right thing. Had the show gone on for more seasons, perhaps it would have lost some of the fan appeal, and he would not have liked that. As it is, he will go out on top and so will the show. That is the best that both parties could hope for.