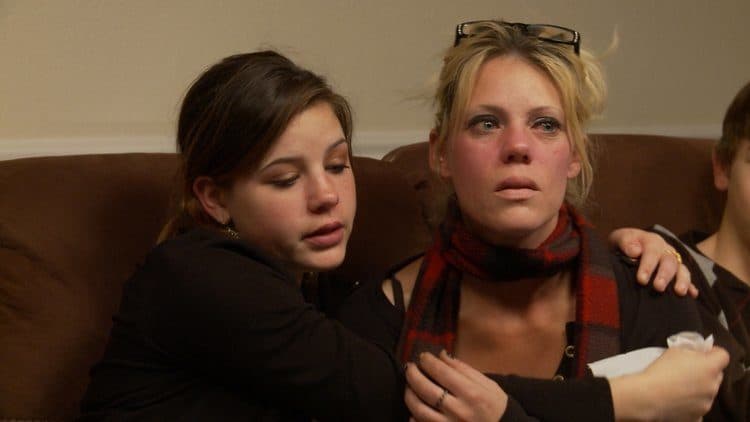 Intervention is a long-running show on A&E where families meet to directly confront a family member about a specific addiction; usually drugs and alcohol although a number of other addictions are shown from time to time. There are two primary storylines for the viewer. The first is getting the audience acquainted with the addict and their specific attitudes based on specific questions. The second part is the meeting and confrontation by family members. It is a reality show with both tense and dramatic moments, and results in a wide variety of emotions from both the participants and the viewers. The show is important for a number of reasons — most of them practical. Many families try to deal with a person who has an addictive behavior but doesn't know quite how to go about it. The following list of 10 reasons will give you a starting point to deal with your own situation.
1. Many people do need an intervention
Since the show's primary focus is on drug and alcohol rehabilitation, it is easy to overlook the fact that there are many other kinds of addictions that need to be dealt with. Addiction to food, sugar, and sex are just a few of the addictive behaviors people find themselves trapped in without a way out. Just watching the emotional difficulty Addicts have is enough to nudge you to apply the concept of intervention in your own family.
2. You will learn a basic model of intervention
The approach used on the show was developed by Dr. Vernon Johnson back in the 1970s. This can be both a good thing and a bad thing depending on who you ask. Because it is a basic model it should only considered to be a starting point of your intervention knowledge base. But there are newer strategies that can be used that might be more appropriate for a person. Some critics maintain it is a fault with the program but this basic model is still widely used.
3. It demonstrates the need for a support structure
We often talk about support structures for success in life, but for those dealing with addictive behaviors the importance of a family support structure is even more important. Watching one episode will reveal how necessary it is for the person to have someone to depend on while attempting rehabilitation. It some cases, it is their only lifeline.
4. The method used in dealing with the addicted person can get very real
Not only will you watch how addicts struggle to deal with their addiction, you will also see the impact of that addictive behavior on families. It can be traumatic in many ways, so not every show is for the fainthearted. Descriptions are often graphic, but if you are really interested in getting an intervention together, this show will prepare you for what is to come — to a limited degree.
5. Illustrates the various levels of conflict to expect
An actual intervention is more about conflict than resolution. Not every show has a happy ending, which is the way it is in real life. Often an intervention results in family members bringing up dirty laundry from the past, which though unproductive, is just one example of the level of conflict that can be reached. Some people prefer to disengage rather than deal with issues, which is a natural part of an intervention.
6. Exposed to the more positive side of an intervention
The show, despite its often gritty content, actually presents an optimistic reason to attempt an intervention as most addicts never see the inside of a rehab facility. The producers of the show credit their lengthy and detailed questioning of the addict before confronting them with the concern of the family members. But the show fails to acknowledge the fact that 75 percent of people who recover from their addictions do so without an intervention. You should think of the episodes as a reality show that presents the good, the bad, and the ugly sides of intervention.
7. A third party is often essential to a successful intervention
In most shows there will be a psychologist or mental health professional present to mediate the differences that will occur between the addict and the people who are trying to help him or her. Watching this aspect of the show will reveal their importance, as emotions often run high during the intervention and you will be able to see how conflicts can be successfully resolved.
8. Get a clue when someone is not serious about changing
One rule of agreeing to go to rehab, an outcome that is present in the vast majority of episodes, is that if the person isn't really serious about it they will fail. The show sometimes does follow ups to let their dedicated viewers know how things are going with the most popular addicts, so you usually can know how things went after their admission to rehab.
9. Learn behavior patterns and apply them to your own situation
When watching the show it will be obvious that every intervention is unique because every addict is different. But there are general behavioral responses that can be seen during the show. At the very least, becoming knowledgeable and being able to recognize the patterns will help you understand what to expect and some ways to deal with it. You just have to avoid making the mistake of treating everyone the same, as that will lead to an end of the intervention by the person you are trying to help.
10. Not every intervention is successful
This is perhaps the most difficult lesson from watching the show. Yet it is also the most important because by recognizing this you will be better prepared to walk into an intervention situation with a more objective view of the potential outcome. The more shows you watch, the more you will realize the importance of objectivity.