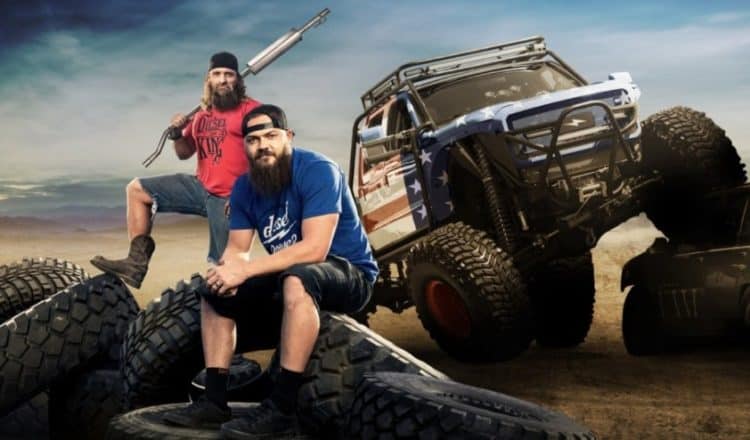 The Discovery channel series "Diesel Brothers" is a show that many viewers appreciate. It's one of those shows that appeals to a niche audience and there just happens to be a lot of people in that group. The show appeals to truckers, diesel mechanics and any one who drives or has driven a diesel truck. The four guys who got together and formed the show are Heavy D, Red Beard, Diesel Dave and The Muscle. They're lifelong friends who love diesel trucks (https://kutv.com/features/inside-the-story/inside-the-story-four-friends-turn-love-of-diesel-trucks-into-hit-tv-show). Here are the reasons why this show could go on for another 20 years with no problem.
The guys are all young enough to last another 20 years
Diesel Dave is 49 years old and his passion is family, friends and working on Diesel trucks. His friends are in the same general age group and we see them doing this for a very long time . The foursome all have the passion and skills to keep working together and their friendship is solid enough to last for the next two decades.
The show is a raging success
The Diesel brothers are so good at tricking out trucks that people enjoy seeing their creations and watching them work and interact with one another. They started their career in reality TV with a YouTube channel that became very popular, and the next thing you know, they have their own Discovery Channel reality show. The chemistry is something that viewers truly enjoy and the show is not only a big hit in the United States, it's also a sensation in Europe, so they have a multinational following. The guys are in their third season already and with occasional guest stars like Chuck Norris in the market for custom builds they got to show off their skills for a superstar and fans absolutely loved the truck that was inspired by the legendary star, and there are millions of fans who have a penchant for diesel trucks.
They do the things that others dream about
The diesel brothers are on a tight schedule with their special customized builds. They've been signed up for yet another season and this means that they've need to churn out 27 more custom vehicles in a 10 month window. This is nothing short of phenomenal and fans openly admit that they're jealous of he guys and wish that they'd have thought of the idea for the show first. Both guys and gals who love diesel trucks or who have an interest in modifying them tune in to the program to see if they can pick up any new ideas.
The show is inspirational
The Diesel Brothers can make just about anything under the sun. They're pros and taking diesels in need of TLC and restoring them to better than new. If you want a brand new looking truck, it's not a problem, but if you want it modified in some really cool way, these are your men because there isn't much that they can't do. They inspire us to follow our passions and our dreams and they do it in a down to earth way in their reality TV series. An example of their unique work is the famed Brodozer that they created. It was made from a 2011 Ford F-350 truck that they turned into a 4×4 that has so much clearance the average person would need a stepladder to get in and it looks a lot like a hybrid between a monster truck and a bulldozer aesthetically speaking.
The show provides elements that keep fans interested
In addition to the fact that these four guys are not related by blood, but look like they could be, there is an amazing dynamic between them. They have their share of arguments and disagreements and this is all caught on tape and aired as part of the reality show. Yes, it's about building custom diesels and that part is cool enough, but it's also about how the guys get along and interact while they're working. Fans in the 24 to 36 year age group are attracted to the show by the custom work they do and they stay because of the drama, a bit of controversy now and then and the way that the four Diesel Brothers make the show so much fun. The guys are all professionals and each knows what they are doing but they don't always agree on how to get certain jobs done and the bickering that ensues is great entertainment that keeps fans coming back for more.
We love the insane power and the balance
If you want to see some of the most powerful diesel truck customs on the planet, then you'll want to watch the brothers in action and get a load of some of their more popular episodes. They are the masters at customizing diesel rigs to get the ultimate in power and performance, in addition to great aesthetics. But the show is not just about creating a super truck, it's also about the balance that the four achieve in their profession. The show can last for another 20 years because it's about the art of diesel customization, which is a big drawing card for their audiences. It's also about four friends, their families and the business that they've built together. They're good enough to bring a little bit of their lives to the rest of us and for this, we're all deeply appreciative. The Diesel Brothers is a show that fans look forward to watching because it offers inspiration, it's entertaining and it's also educational. We have a lot to learn from these guys and their huge fan base will join us in agreement that we all hope that they'll stick around for another 20 years or go to help keep us entertained.