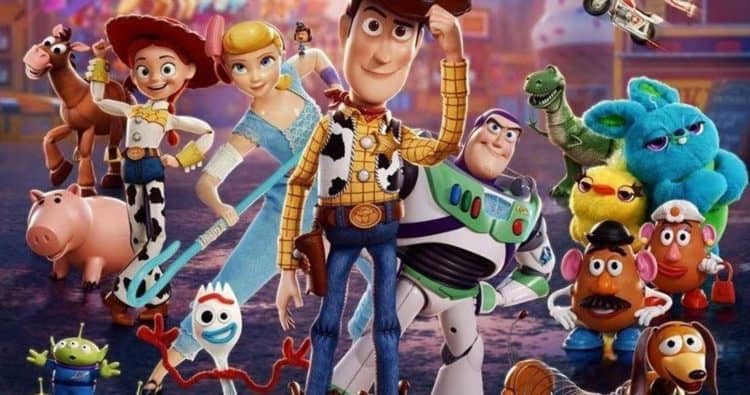 It can't be said enough to those in Hollywood, but it seems to be ignored all the same. It's time to stop with certain ideas and let them rest and simply move on to other stories that haven't been explored. Toy Story 4 is a good indication of why a story doesn't need to be examined any further after it's been given a decent ending, as it was in Toy Story 3. The trilogy ran the gamut from Andy being a kid, to being slightly older, and finally to the moment he headed off to college and had to give up his childhood toys to another kid. Bonnie isn't a bad character, but it's another kid that a lot of people feel the need to get invested in and it's simply too hard at this point since Andy was the one kid that helped kick it off. He's the kid that we felt bad for when Woody and Buzz went missing, the kid that was heartbroken up until they reappeared, and it was a very touching and fitting moment when he finally had to say goodbye and leave his toys in the very capable hands of the young Bonnie. But that was where it should have ended. The gang was all together and they were happy as could be, it didn't need to be continued.
But then came the cash grab that was Toy Story 4 and while people are in agreement that it's not entirely horrible, it's not something that was needed. The story had a great close in part 3 and should have been left alone. Continuing it, as Trevor Norkey of MovieWeb seems to think will happen, would be one of the worst ideas that's ever been pushed. There's no need, the story has been wrapped and needs to be left alone to become a legend, but of course that's not going to happen. Studios are so adamant that people are going to keep loving the same story over and over that they continue to push the narrative until finally it crashes and burns, just like Toy Story might eventually since like it or not they're still revisiting old ideas and trying to pass them off as new and exciting. The life of a toy is something we've seen more than once throughout the course of this franchise and at this point we get it, life isn't easy when your kid somehow forgets about you and up and abandons you for another shiny, new toy. The themes that have been used throughout the first movie are still prevalent as the story continues to go forward, and quite honestly they've become a bit stale, which could account for why the fourth installment really didn't do as well.
Plus, when you think about it, the fact that another Toy Story wouldn't likely come out until the late 20s means that the actors will have almost another decade to age, which means that Tom Hanks, Tim Allen, and anyone else that gets brought back might not want to take up the reins again. Eventually actors do tend to like to retire, or move on, or can even become subjected to circumstances that might keep them from returning. It's arguable that they wouldn't want to come back since this story is a cash cow that people will still pay to see. But banking on the desire of future generations to take up the torch and keep paying for something that was popular when their parents were young is asking a lot since there are many kids that would rather see something new and engaging that doesn't draw as heavily from the past and is in fact innovative and creative enough to keep their attention.
Honestly it'd be worth trying to get into the writer's pool for so many different projects in Hollywood at this point just to rattle the tables, the tablets, the laptops, anything and everything that could possibly be done to make them all pay attention and tell them to STOP when it comes to rehashing old ideas that people have seen over and over. There are simply too many stories out there that deserve the time that is being given to the old and worn-out movies that have been used time and time again for the simple novelty they bring. People want something new and they want to know that their entertainment is going to keep them on their toes. Pushing something that's been done so many times is like reheating a pizza that a person ordered a few days before, it might be pleasing enough and filling, but it's still got that predictable and not so fun appeal to it that makes it less palatable. It's time to wake up Hollywood and really take a look at what people want, and respond in kind. Pay attention to the people that ultimately pay the bills for once and see what they're asking for.