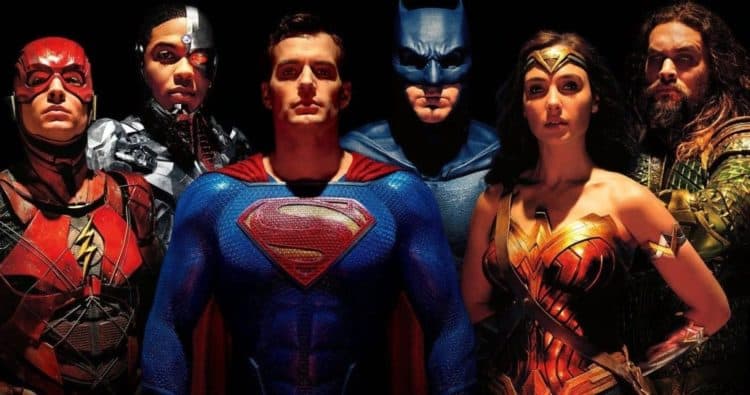 After much rumor-mongering and adamant doubters, it has finally been confirmed that the Snyder cut of Justice League is coming. I still remember when Justice League was released and how underwhelmed everyone was when they saw it. Sure, the hyped was small after Batman vs. Superman, but the movie we got just wasn't what the doctor ordered. The biggest reason for this is probably the drama that was going on behind the scenes. With the tragedy that struck Zack Snyder, you can't blame him for exiting the film, causing Warner Bros. to hire Joss Whedon to finish the project. On the surface, it sounded like Whedon's involvement would give us a Justice League we all want to see.
The truth is, the movie Snyder was making wasn't the movie Warner Bros. wanted to release. Why wouldn't Whedon be a good choice to helm a Justice League movie? Let's not forget his contributions to Marvel by directing not one, but two Avengers movies, and both were spectacular. Well, it turns out that more drama was going on behind the scenes and Whedon's Justice League seemed incomplete. If you've seen the movie, the touches from Whedon are obvious and it's clear his vision was very different from Snyder's. Talk about incomplete, how about Henry Cavill's CGI jaw? Yup, that is unfortunately the movie's biggest trademark.
Justice League didn't hit it home with the critics or the box office, causing Warner Bros. to reconsider their strategy. Will there be a Justice League 2 anytime soon? It seems unlikely, but with this splendid news about the Snyder cut coming to light, I'd say it's time to start hoping again. After Snyder and Warner Bros. parted ways, it became clear that their new plan included diverting from the "Snyderverse" version of the DCEU. No Ben Affleck, no Henry Cavil, and with more characters coming onboard, Snyder's DCEU seemed dead. However, the legitimacy of the upcoming Snyder cut has got me wondering.
The cast of Justice League had a good relationship with Snyder and most of them supported the release of the Snyder cut. They said it existed, and Snyder himself even posted pictures of a legitimate assembly. If anything else, the current "Snyder cut" still needs some work in post-production. Warner Bros. is even putting down thirty million dollars so the cut can be completely finished, which means we won't have to worry about any CGI jaws this time. Any who, if Warner Bros. is willing to put down money for this, then they must be confident. But why would they suddenly want to revisit a project that lost them truck loads of money?
Firstly, they have their upcoming streaming service, HBO Max, coming very soon. Think of it as their answer to Disney's Disneyplus streaming service, and during these rough quarantine days, we can all certainly use something to watch at home. It's actually the smart move, considering the Snyder cut is apparently almost four hours long. Would anyone watch it if it's that long? If they treat it like a television show, then you can certainly count on it. First comes part one, then comes part two. The Mandalorian worked because not every episode was released at once like a Netflix show. If you want to keep the anticipation growing, it would be a good idea to release it in two separate parts.
Based on what I've read, the Snyder cut is exactly what you would expect from a Zack Snyder movie. It's darker, has a lot of intense action, and flows a lot better too. Even characters such as Darkseid and Martian Manhunter make surprising cameos, setting up for future sequels. These are prominent players in the DC universe, but they were a part of Snyder's plan. Darkseid has been reported to debut in Ava DuVernay's New Gods movie, while Martian Manhunter is seemingly being kept on the shelf. When it comes to the DCEU, the news we hear is a bit of a gamble. If Warner Bros. wants the Snyder cut to be released, then they must not mind displaying some faces we never thought we'd see.
Speaking of which, the news on Henry Cavill as Superman has been very cryptic. I still want him on board, and since this cut is coming, then maybe it's a sign that Warner Bros. hasn't forgotten about him. After all, Cavill and Snyder build the foundations of the DCEU. Snyder is the creator and Cavill is the face, and they created something great. If the Snyder cut is coming, I'll take it as a sign that Cavill will put on the cape again. Man of Steel 2 is long overdue, so please, bring him back into the fold.
The DCEU is moving on from Snyder's direction, but it was his direction that started it all. Say what you want about Batman vs. Superman, but as messy as it was, it paved the way for a bigger universe. From Gal Gadot's Wonder Woman, to Jason Momoa's Aquaman, Snyder has done more harm than good for the DCEU. Those characters wouldn't exist without him and this cut will remind everyone of what he's brought to DC.
If we're going to talk about Batman vs. Superman, we have to remember the little subplots that we only got a glimpse of. The most notable would have to be The Flash returning in time to warn Bruce Wayne of Superman's eventual turn to darkness and the nightmare sequence. The nightmare scene was crucial because it was our first hint of Darkseid's inevitable conquest of Earth. He manages to find the mother boxes and, presumably kills Lois Lane, and controls Superman into being his servant. If you're a comic book junkie like me, you should know that Steppenwolf is the uncle of Darkseid and spearheaded the search of the mother boxes on Earth for him. Unfortunately, we didn't get to see him in the flesh, but Steppenwolf did mention him by name.
Darkseid is the Thanos of DC and will be a serious villain for the heroes of the DCEU. If he appears in the Snyder cut, I'm willing to bet money that will warrant his return for future appearances. That means the New Gods movie will happen and the Justice League will encounter him in the future. Does that mean all the cast members will return? The main cast will return to record additional dialogue for the Snyder cut, but don't count on Ben Affleck reprising his Batman role again. Unfortunate, but a Justice League without his Batman can happen. If Cavill is indeed returning, then he will go toe-to-toe with Darkseid and that's a fight I can't wait to see. If Warner Bros. is willing to put money down for this, then they still have some interest in keeping elements of Snyder's vision alive.
Justice League was a big part of my childhood. I loved the cartoon and I love the characters, and the movie was something I've been waiting for all my life. The Snyder cut is the Justice League movie I want to see. Does that nightmare scene foreshadow a terrible future for Earth? Will The Flash learn the "basics" of time travel? Will Darkseid punish Steppenwolf for his failure and attempt to rebuild his army to attack Earth again? These are questions that the Snyder cut will answer. More importantly, it will be Zack Snyder's true legacy for his time in the DCEU.
The Snyder cut is shooting for a release date in May of next year. 2021 will be the hottest year ever for movies and it's one that I'm looking forward to. Plus, we'll get more of Batfleck and possibly black-suited Superman. Now that's another reason to be excited for this cut. And again, don't expect CGI jawlines.