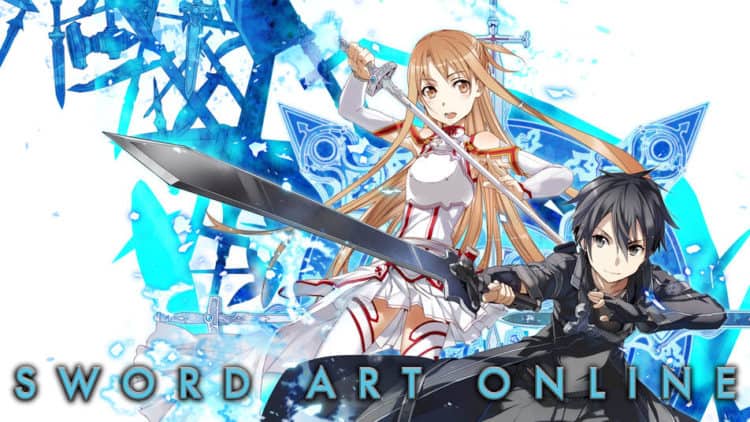 A Sword Art Online VR MMO has been my dream ever since I started watching the show. Sword Art Online is a very popular anime that began its journey on the small screen in 2012. Since then, it's received several sequel series', a couple movies, and even some games, but the one thing that we're still waiting for is a legit Sword Art Online game. I'm not talking Sword Art Online: Fatal Bullet or Sword Art Online: Alicization Lycoris, I'm talking like an actual Sword Art Online style VR MMO that puts players directly into the action like the game in the anime. If you haven't seen the anime or read the manga, Sword Art Online takes place in the near future and centers around a couple of characters, Kazuto "Kirito" Kirigaya and Asuna Yuuki as they play their way through various virtual reality MMORPG worlds. In the show, these worlds are incredibly dangerous and if you die in the game you die in real life, so why do we want a Sword Art Online VR MMO?
Immersion
Sword Art Online is quite literally the pinnacle of immersion for virtual reality gaming. It puts players right in the middle of the action in many different ways; in the anime the virtual reality system that is used is a full body bed-like device in which you enter and all of the action and gameplay happens inside the player's brain. There is no actual physical movement in Sword Art Online. Of course, the full immersion of Sword Art Online comes at a price and that price is death. Unfortunately, if a player dies in Sword Art Online – they die in real life as well. Obviously, this would just not be possible to recreate in the real world (at least for now) which is a very good thing.
Ilysia
While I would love to see a Sword Art Online style VR MMO, I never thought that it would even come remotely close to being a possibility – until now. It actually looks like we might be getting something soon. An indie developer known as Team 21 Studio has announced that they are currently developing a Sword Art Online style VR MMORPG for Oculus Quest and PC virtual reality systems called "Ilysia." Currently, Ilysia has over 1500 backers on Kickstarter and nearly $160,000 pledged for its development. That's a lot of people that want to see Sword Art Online brought to life. The game has now been released for alpha testing as of January 2021 and currently supports standing, sitting, and room scale setups if you decide you want to get off your feet for a little while. The game also supports plenty of combat including spellcasting that can be done with hand gestures or button pressing. The game is incredibly customizable and will allow you to not only play as an adventurer, but also an innkeeper, merchant, or tailor as either a human, an elf, or a dwarf. The game reminds me of another virtual reality MMO that is currently in early access known as OrbusVR, which seems to be essentially the same thing. I can't wait to see where Ilysia goes from here and hopefully it'll be completely finished within the next couple of years.
Fun Factor
The world of Sword Art Online seems like it's incredibly fun and entertaining – so long as you're not getting chased by terrifying creatures or other players looking for a fight. The ability to hop into a world outside of our own and travel around casting spells and wielding various weaponry – I mean, what's not to love about being able to carry a massive sword and not get strange looks or the police called on you?
Reliving Epic Anime Moments
Being able to live a second life in an alternate world like Sword Art Online would make it super easy to recreate fan-favorite moments from the anime as well as moments from other shows and movies. I know that when I watch shows like this, all I want to do is have the abilities that the main character has and daydream about what it would be like to be them. If we were to have a full-fledged Sword Art Online VR MMO, we wouldn't have to imagine that anymore, it would quite literally be in the palm of our hands – or rather on our face.
Sword Art Online is set in 2022, so if we're going off that timeline then it looks like we're in store for a virtual reality MMO within the next year or two. While we probably won't get anything close to what Sword Art Online actually promises, it's still fun to think about the possibilities that come with the latest developments in virtual reality gaming.