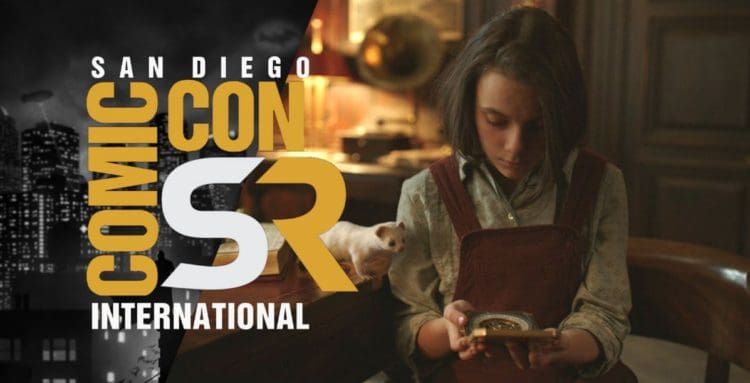 This coming fall it's going to be advisable to sit down and enjoy His Dark Materials, one of HBO's upcoming events that promises to be a thrill ride from start to finish. There are many reasons why a person should consider treating this as a must-see program considering that it will no doubt beat out The Golden Compass, another version of this story released in 2007, by a country mile. One could argue that the 2007 version had just as great of a cast, but Dafne Keen, James McAvoy, and several others that have already been seen in the trailer seem to indicate that this time around things are going to be a little darker and a little more serious given that the story is something that is already giving some people a bit of concern for one reason or another.
In case you were trying to remember what His Dark Materials was all about about, Andrew Liptak of The Verge is all too happy to remind you. Essentially this story takes place in an alternate world where people's personalities manifest as creatures called daemons, pronounced as demons, and are basically driven by the inner workings of the individual, meaning they can be evil or good depending on the person they're derived from. When Lyra, the main character of this story, notes that children have been going missing, including her best friend, she begins to realize that something very peculiar is going on, and finds herself eventually embroiled in a battle against the Church, which in this world is both domineering and quite cruel in their manner. Mrs. Coulter, played by Ruth Wilson, eventually takes Lyra under her wing, though not out of any sense of altruism, and attempts to groom her in an attempt to subdue Lyra as well. Thankfully Lyra is able to resist and escape, but upon doing so she has to find help along her quest as she is still just a young orphan girl, despite the fact that she is rather intelligent and cunning enough to survive.
So far even the mention of this title seems to be causing a stir with some people as Hoai Tran-Bui from SlashFilm has shown, as the 2007 version tanked thanks to the Catholic church getting their robes in a bunch over how the movie depicted organized religion. It would seem that a lot of subjects can be allowed to ride as they are but the moment that religion is parodied or shown in any manner that the church can't get behind they're ready to throw down and threaten a boycott. So far it doesn't look as though such a thing will happen with this upcoming version, but the very thought of it is enough to make many people laugh and others watch the show out of spite. The funny thing about the church throwing a hissy fit about a movie is this: it's fictional, and railing against something fictional, no matter if it offends someone, seems to indicate that the argument against it might be invalid as well. If that tends to be the case however it might be an argument that the church's beliefs were invalid, and that, as many people know, Christian or not, simply can't be seen to happen. The validity of the church in our world after all is something that people don't dare question openly, especially with their careers on the line. But you know what? The church hasn't been silent on this one, but it does seem as though they've kept their distance so far this time, sniping from a ways off instead of threatening to boycott the show altogether.
That feels like a wise move to be honest since the fictional nature of this show is something that is both fun and capable of entertaining those who are and those aren't of the faith. The representation of the Church in the program and the idea that people both good and bad can have daemons at their side that are in a sense their own personalities could be a part of why the Catholic church had such an issue in the first place, but hypocrisy tends to know no bounds since religion is hardly the entity to start casting shade at anyone. If there's any reason why a lot of us will be watching this show it will be that we want a good bit of entertainment, and the thought of thumbing our noses at the church won't be the foremost thought in our heads since quite obviously that's not why we turn on the TV in the first place. Those that adopt the holier than thou attitude can make their own decision to watch, but given the general feel of how the show seems to depict the Church as domineering and worthy of being fought against there might be some folks that figure it's not worth their time. Their loss then.