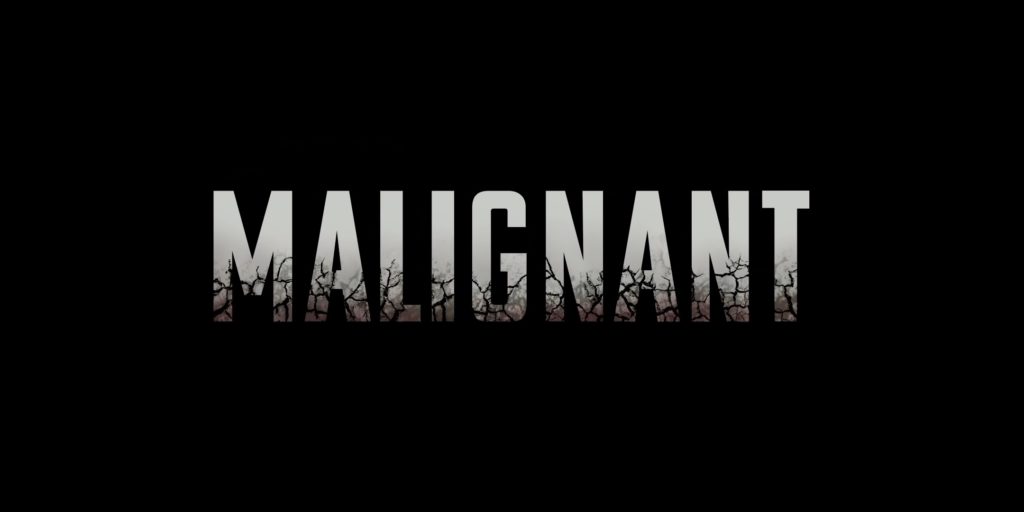 You know how the holiday decorations tend to be displayed in the stores a little bit earlier than people anticipated? That's kind of how horror movies feel around this time of year when October isn't that far off but it's still a couple of months away and therefore one might think that horror movies could wait just a little bit longer. Of course, then we come to our senses and realize that horror movies fit just about any time and situation since kind of like any genre they can be adapted to any season and/or holiday. Malignant is already looking like something that might be able to catch a lot of people off guard simply because it might lull them into a false sense of security by giving people something that might look as though it's all the same old business. But when the killer shows up and the walls start to melt away, oh yeah, that's the kind of stuff that will knock some folks back in their seats without fail. That's what a good horror movie needs to do after all, and while there do appear to be a few very familiar elements, there's plenty to be impressed by in this movie, at least from first appearances. 
The element of being able to dream or 'see' a murder before it happens, or as it's happening, isn't exactly new, but it's usually a creepy element that one can't help but think is enough to get people on board with the idea. The act of getting people to keep moving forward with it in order to see what happens is where one figures out if the movie is worth their time or not. Much like any genre in the entertainment industry, horror is just as saturated a market as anything, and it takes a truly twisted or masterfully created movie to really get the attention of the audience. It takes even more to keep it. 
So far Malignant looks like it might check all the right boxes and it could very easily be something that will stand out as one of the more effective horror movies of the year. Or it might become yet another underrated movie that a lot of people feel needs a little better representation. Some horror movies are given the kind of hype that makes a person feel that it could be a hit or a flop, while others don't get that much hype and end up becoming a giant question mark that a lot of people won't even know about until they actually stumble over it while looking for something interesting to watch. This is one issue with having so much content out there. It's definitely great to have options, but the downside is that one does tend to miss a lot when it comes to what's actually available and how visible it is. Malignant might not have a big issue when it comes to being visible, but it's fair to say that if it doesn't perform in the way that people are expecting that it might find itself lost in the lists on the HBO Max streaming site. 
There's plenty of faith that this movie will turn out just fine since from the start to the end of the trailer there is a feeling that this story is going to be something that will push the boundaries just a bit when it comes to how the story is told and how it will affect the audience. Some would say that a horror movie is a horror movie and that there's nothing left to be surprised by, but the truth is that some horror movies tend to surprise people now and then, and making the assumption that the formula can't be tweaked in one way or another is usually done out of sheer ignorance as some folks, without offense, don't have the imagination that it takes to think around corners and realize that there are numerous ways to scare people that can take many upon many forms. If there's a way to terrify people then there's a chance that a movie can take hold of that and turn it into something that will get people thinking and even amaze them as the moments roll out one by one. 
When all is said and done, a horror movie has one goal apart from telling a story, which is the ultimate goal of every movie. Horror movies are there to scare people, and so far it would appear that Malignant is poised and ready to do so. Being released in theaters and on streaming feels like bets are being hedged a little bit, but it could actually work to the movie's advantage if enough people are willing to give this movie a chance. It could be interesting to see what will happen.