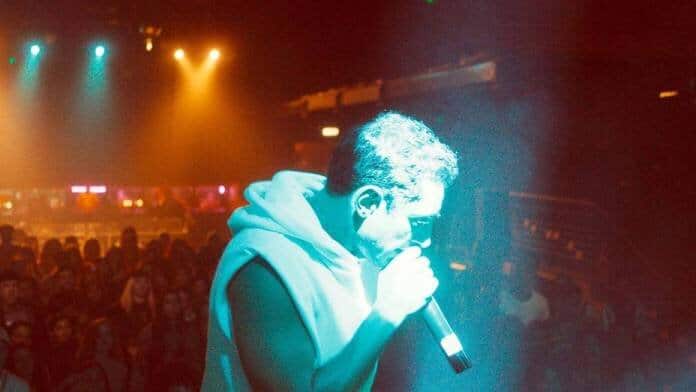 Movies with a great deal of meaning and feeling to them have appeared to be Riz Ahmed's style in recent years and to his credit, he's been doing a great job. He's been taking on other movies such as Venom, Nightcrawler, and Rogue One as well, but this kind of shows that he has a fairly wide range and a good deal of talent that allows him to stretch from one genre to another while still keeping them separate enough that he's able to impress those who are watching. His time in Rogue One was fairly brief and not quite as extensive despite the fact that he did play an important part, but his role as the villain in Venom was interesting even if it didn't feel one hundred percent effective. This is likely because so many people were hoping that the Venom movie might make up for Sam Raimi's less than stellar attempt at bringing the symbiote to the big screen in Spider-Man 3. But of course, Riz played the villain and did a fair job at it since he became the host for another symbiote that was even more powerful than Venom.
But getting back to the movie at hand, Riz is playing the part of a young British-Pakistani rapper named Zed that hasn't seen his family in a couple of years and is on his way back to London when he's diagnosed with a degenerative autoimmune disease, which starts to affect his health in a very negative way. It gets worse when the realization is that his career is starting to take off and if he can't perform then he'll likely lose a once-in-a-lifetime shot that might not come around again, at least not in time to allow him another chance. Riz is seen to get worse and worse in the trailer as one might expect, and at some point, he starts to dream and even hallucinate as the disease takes a firmer hold.
The human element that Riz is able to put into his performances is amazing since he comes off as a real person, not just an actor portraying another character, and as a result, the audience gets to see it and decide if it's mesmerizing or something they've seen a dozen times and aren't about to watch again. The latter attitude tends to belong to those that are more or less jaded for one reason or another and no longer really know much about cinema, or simply don't care. The truth is that some of those that pretend to care still don't but want to sound trendy and knowledgeable about one experience or another. Riz is a good actor on his way to being great and the roles he's taken on through the years have shown this quite easily. A person that can go from a Star Wars story to a serious movie that a lot of people can possibly relate to is someone that not only has skill but has the ability to adapt and evolve in a manner that's nothing short of brilliant since they appear to understand what is needed at any given time. That's the mark of a very talented individual and someone that is worth watching.
The idea of Zed being diagnosed with an autoimmune disease while his career is on the rise is definitely a new idea but it's still a premise that's been used before in a few different ways. As the years pass by though and new ideas are brought to bear it becomes easy to see that such a premise isn't about to get old, especially if it's not used in a manner that makes it appear to show up in every other movie that hits the big screen. This is often done with other genres since disaster movies and superhero movies are notorious for this, as are horror movies sometimes. But spreading things out and allowing the genre to encompass other ideas in order to keep the people interested and coming back for more is what needs to happen. This story already looks like something that a lot of people will watch and comment on as being one of the better movies of the year, while others might look at it and think that it's okay but just another story about someone getting sick at the wrong time. That's horribly blunt, but it's the truth since plenty of moviegoers tend to put their opinions out there where people can see them.
When all is said and done, this movie looks like it will be something that will be worth the experience for those that like these types of stories, and will show that Riz Ahmed is continuing to shine as an actor. I haven't heard of a lot of British-Pakistani rappers, but that sounds like a small detail compared to what the story is all about.