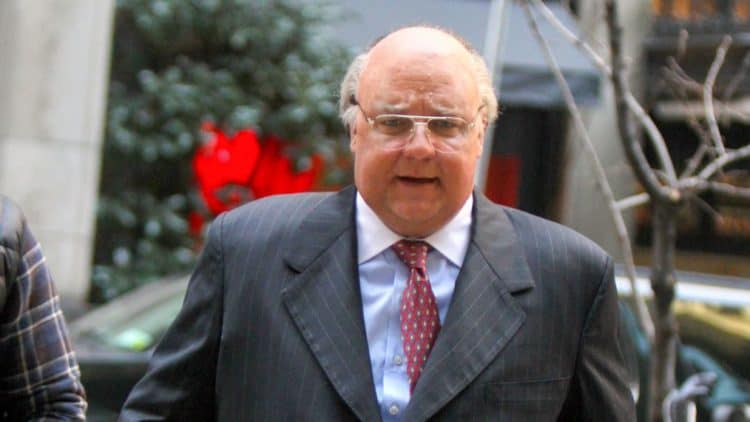 It's coming up quickly and so far there seems to be a hush over the airwaves as a lot of people are waiting to see if The Loudest Voice is going to be a fair representation or if it's going to play out in a manner that will have Republicans taking to social media with a petition to bring it down. That does seem to be the trend these days, to silence anything or change anything that doesn't conform to an ideal that one group of people have. But then again the idea that anyone can possibly pull the wool over an entire country's eyes and convince them that they are in fact being given the honest to goodness truth isn't as far-fetched as we might believe since the news media, not just Fox, has been attempting to do such a thing for years. This could be why a lot of people don't watch the news, the fact that one has to wonder just what's real and what's part of an agenda. This is a big reason why watching The Loudest Voice will be an interesting proposition since it's bound to take the good with the bad and remind people just why it's best to check facts and follow your own gut instinct when it comes to making your mind up in this crazy world.
With all that being said it does stand to reason that The Loudest Voice will be something interesting to watch since Russell Crowe seems poised to put in a performance that will be both eye-opening as well as vile in some regards as the trailer already seems inclined to depict. It remains to be seen just how much of his life the miniseries will show but one thing is certain, so far it looks as though the sexual allegations and the idea that he was a political mastermind will be on display since it does seem to lean heavily into various parts of his life that struck the interest of the public. Far be it from me to speak ill of the dead, but Roger Ailes did manage to become infamous for a few things during his life, not the least of which was his dabbling in politics when it came to his time with Fox news, which as many people know at the moment is believed by some and nearly vilified by others. The sexual harassment allegations however were perhaps some of the worst charges he ever faced since after the first one they just kept coming until finally he had to resign. If there's anything that is going to get the attention of the audience it will likely be this since the idea of women being mistreated in the workplace is still a very big issue and when depicted on screen is something that continues to fuel the fire.
Sarah Ellison of Vanity Fair has gone on to describe how throughout his career Ailes did seem to stack up allegations against him that his lawyers at first said were baseless and not at all real, but eventually resulted in settlements and a tarnished reputation that eventually forced him to resign from his position of CEO at Fox. One might think that this was the ultimate disgrace but he was allowed to leave on his own terms with a $40 million dollar settlement, so whether his reputation was worth that much at the end it doesn't seem to matter since he still walked away with a massive payout. The allegations didn't end there however as even when he left women kept stepping forward, making it seem as though Ailes had been hiding a great deal about his life during his time at Fox and even before that it would seem. Even Megan Kelly, who isn't known for staying quiet all that often when she has something to say, refused to stand up for Ailes when pressured to do so by Fox, since she too had accused him of harassment.
As of now you can see how this is shaping up and how the miniseries might go since despite his long and successful history in the business, Ailes did seem to make a few mistakes that he was called on but didn't pay for until much later. It does seem kind of obvious, as Hank Stuever of The Washington Post has noted, that he's going to be seen as something of a sinister character in some regards, though hopefully the show will attempt to balance things out just a bit since despite the wrongdoing he was still a highly influential character in TV and when it came to politics. People might not agree with his methods or his character, lord knows that it would be understandable, but as an historical figure in this era it still stands to reason that it'd be better to not vilify him entirely and show that as a human he did try, even he came up short a time or two.