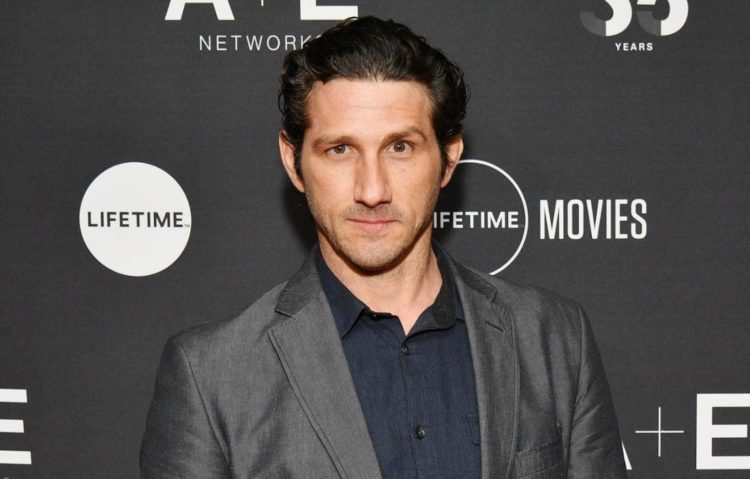 Wil Willis is best-known for being the host of the History Channel series Forged in Fire. During his time on the show, which originally aired from 2015 to 2019, Wil became very popular among viewers. He also hosted the spin-off series Forged in Fire: Beat the Judges which premiered in 2020. However, when it was announced that "Beat the Judges" would be coming back for a second season, viewers noticed that Wil was absent from the show's promotional materials. Apparently, it looks like two-time Forge in Fire winner Ben Abbott has taken over the hosting role, and lots of fans aren't happy about Wil's departure Keep reading to learn 10 things you didn't know about Wil Willis.
1. There Is No Information On Why He Left The Show
So far, neither Wil nor the History Channel have mentioned anything about why he decided to leave the show and there's a chance neither side will ever address the situation. There's a chance that it could have something to do with contract negotiations or it could simply be due to the fact that Wil wants to spent more time at home with his family.
2. He Has A YouTube Channel
Most people wouldn't consider Wil a YouTuber seeing as how he hasn't posted anything in several years, but he does have a YouTube channel. Wil started the channel back in 2007 and has only uploaded three videos over the last 13 years. Surprisingly, however, the channel still has more than 32,000 followers and nearly six million total views.
3. He Loves Cars
He may not be a mechanic by trade, but Wil is definitely the kind of guy who likes to work on his car. When Wil isn't working you can usually find him fixing up his classic Chevy Nova. In an Instagram post about the car he revealed "I emptied and replaced the old fuel, changed the oil and filter, fogged the cylinders, inspected the hoses, radiator, belts, plugs, wires, fluids, and just about everything else except the damn tires."
4. He Has Acting Experience
Most people are familiar with Wil's work as a TV host, but hosting isn't the only on camera gig he's had. Wil also has some acting experience under his belt. His page on IMDB says that he has four acting credits, two uncredited movie appearances and two roles in short films.
5. He Is A Veteran
Like many people, Wil wasn't sure what he wanted to do with his life after he finished high school. Since he came from a military family, he decided to join the military himself. During an interview with Inverse he said, "I left the army in 1998 and I joined the Air Force, where I was a Pararescueman until 2008."
6. He Studied Screenwriting
Working in the entertainment industry is something that has always interested Wil Willis. So even though his time with Forged in Fire has come to an end, I doubt we've seen the last of him. In fact, according to his LinkedIn profile, he studied playwriting and screenwriting at the New York Film Academy.
7. He Is A Father
In addition to being very busy in his professional life, Wil is also a devoted family man. He has been married to Krystle Amina since 2017. Sources also reported that he has two other children from a previous marriage. Although they are in late teens/early 20s, he continues to have a great relationship with them.
8. He Considers Himself To Be A Nerd
Most people probably wouldn't look at Wil and think of him as a nerd, but he isn't afraid to admit that he has a very nerdy side. He was a big fan of Dungeons and Dragons when he was younger and he spent a lot of time reading the books. He is also a big comic book fan.
9. He Loves To Stay Active
Wil's days in the military may be over, but that doesn't mean he's abandoned the active lifestyle he'd grown accustomed to. Physical activity is a part of Wil's daily routine and he loves to get creative with his workouts. He enjoys doing things like going hiking and doing other forms of outdoor training.
10. He Was Born In Portugal
Many people will be surprised to know that Wil was born in Portugal. While talking to Inverse he said, "I was an Air Force brat. I was born off the coast of Portugal and we moved to Texas when I was about 2 years old. Then to Florida when I was about 5, and then to California when I was 8. I graduated from high school in Northern California."