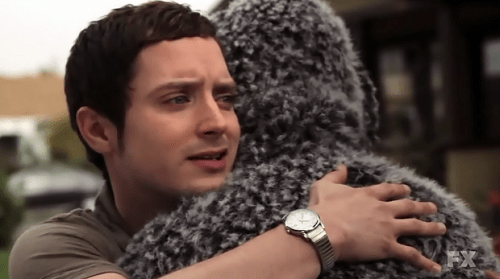 FX has announced that Wilfred has been renewed for a third season. The next round of episodes, totaling 13 in all, will begin production next spring for a June 2013 start date.
There are two big changes that will occur for the upcoming season of Wilfred, as David Zuckerman has stepped down from his role as showrunner, replaced by Reed Agnew and Eli Jorné, who were involved in the first two seasons. Zuckerman, who adapted the original Australian series for American television, will reportedly stay put on Wilfred as an executive producer.
Additionally, Wilfred will be without Louie for the first time next summer, as the latter was put on an extended hiatus recently and won't return until the spring of 2014. Thus, it should be interesting to see what FX chooses to do with the Thursdays at 10:30 time slot next summer. They could always move Anger Management into the 10:00 hour, though it doesn't share a whole lot of similarities with the surreal tale of a man and his best friend, a man in a dog costume that only he can see as a man. (Everyone else sees Wilfred as an actual dog.) Otherwise, the 10:30 slot will potentially be going to Bronx Warrants, a comedy produced by Denis Leary about a group of New York detectives in charge of arresting individuals with outstanding warrants.
The only catch is that they get paid for each person they pick up, so their goal is less to do the right thing and more to line their pockets.
Wilfred stars Elijah Wood as Ryan, a depressed man whose attempted suicide kicked off the series, and Jason Gann as Wilfred. The show also features Fiona Gubelmann as Jenna, Ryan's neighbor and Wifred's owner, and Dorian Brown as Kristin, Ryan's sister.
What did you think about the recently completed second season of Wilfred? How do you feel about the show not being paired with Louie for the third straight summer? Will Ryan ever understand what exactly Wilfred is?