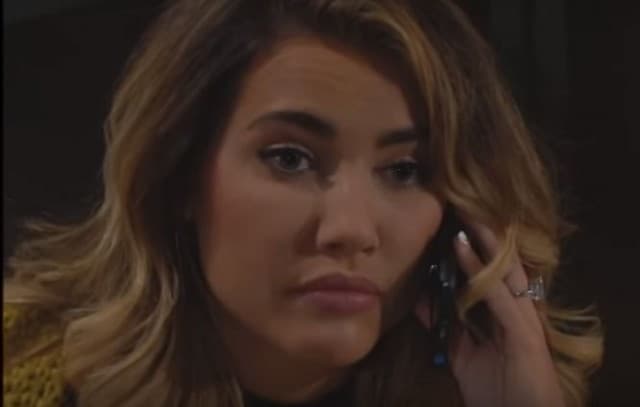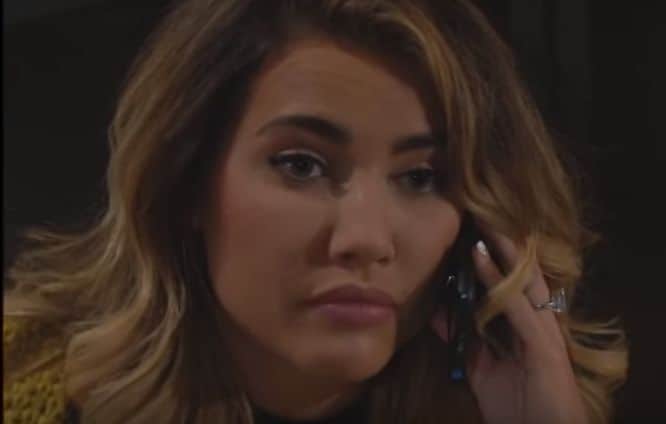 Tuesday on The Bold and the Beautiful, things take a crazy turn as announcements are made and revelations are revealed. Sasha and Nicole continue their downward spiral with Nicole going out of her way to ruin an offer that was given to Sasha by Rick Forrester. She's asked to model with his company, but Nicole is still upset with her and does not want to see her succeed. She will do everything in her power to ensure that doesn't happen, making sure that there is no modeling career in Sasha's future. Nicole's pregnancy is not treating her well, and she's overly emotional, filled with anger and she is looking for revenge. Will she get it, or will Sasha make sure she lands on top in this fighting situation?
Right now, Sasha has all the power. She has more than one way to take down Nicole should she choose to go that route. She's still holding onto her daddy secret, too, having not yet made any announcements to the Avant family that Julius is her father. What happens when and if she decides to break this news is what fans are really looking forward to in this show. What continues to happen between Sasha and Nicole as their friendship spirals out of control down a road that might never allow them to ever get back into one another's good graces? Will Sasha admit she is the long lost daughter of Julius, and will Nicole be able to calm down and ease the stress on her pregnancy so that perhaps she feels a little better throughout the course of her pregnancy?
Is the drama because Nicole is jealous that Rick wants to work with Sasha as a model? She did some work with Zende that turned out quite well, and that's the work that inspired Rick to want to hire her as a model in the first place. It seems to the rest of the world that Sasha isn't interested in Rick, but that she might be interested in another of the men at the company. Either way, Nicole does not love that her baby's daddy is offering her frenemy a job with his company, and she wants to shut it down before it ever starts. There's more here than meets the eye, and only time will tell the real issues between these two and their animosity toward one another.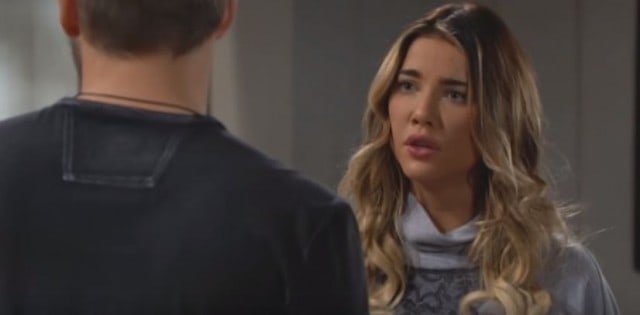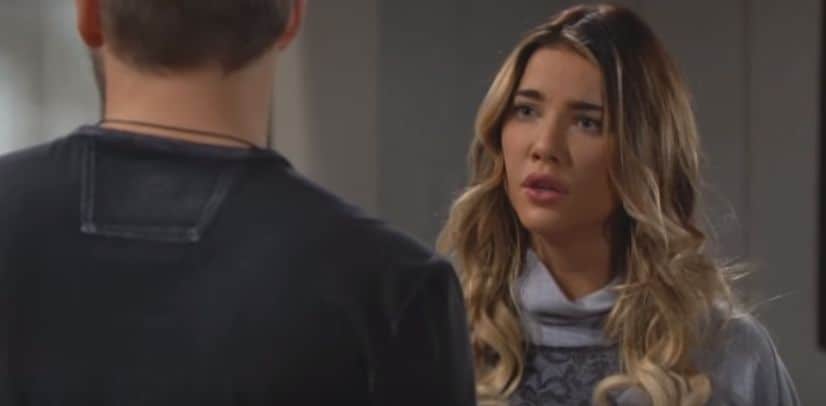 Coming up on The Bold and the Beautiful, we will see more than just a little bit of relationship drama. We all know that Brooke and Bill have been going behind her sister's back. Does Katie have any idea that her sister recently admitted to her husband that she's in love with him? We suspect that Katie honestly has no idea that there is a thing going on here or else she would not have pushed for her sister to take on a position with the company. Katie is over the moon with excitement about working with her sister, but it seems that there is no way that the two will be able to work together much longer before fireworks start, since Brooke and Bill have to work hard to maintain their distance from one another. Will they be able to do it?
The drama continues to be ongoing for Liam and Steffy who, once again, are put into positions in which one or both of them might finally realize that their relationship is anything but healthy. Will their engagement work out? Not if Wyatt has anything to say about it. Desperate for a chance at romance with Steffy, it appears that he will take her aside and carry on a deep and meaningful conversation with her about where her engagement to Liam is going and whether or not she really wants it. He really wants her, and he will stop at nothing to have his chance with the bride-to-be. Liam has already been in a very similar position with a woman who wants him, and that leaves us wondering if Steffy will finally be the one to pull the plug on this relationship or if the two will finally walk down the aisle. Only time will tell; but for now, will they even make it through Tuesday's episode of The Bold and the Beautiful?
Photos by Bold and the Beautiful YouTube