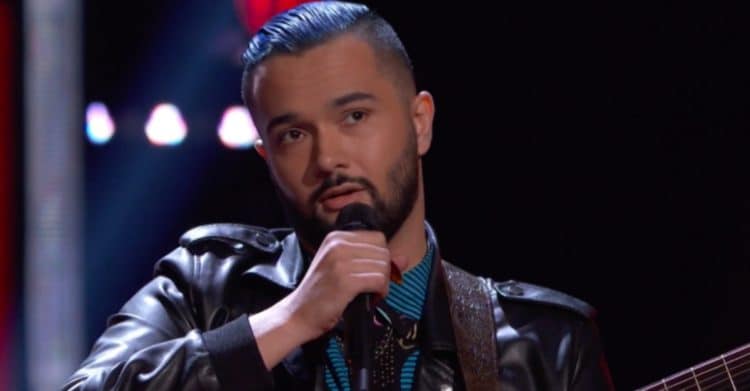 Will Breman is a contestant on the popular television singing competition show "The Voice."  Will has made a lot of fans during his time on the show and we're certain that no matter what the outcome is, he's going to have an amazing career. Here are 10 things that you probably didn't know about Will Breman.
1. He's been a singer since he was a three-year-old
Will started singing when he was little more than a toddler. He was just three years old at the time. Music was something that made him happy at a very young age and it has continued to be a very big part of is life. He is 25 years old now so he has been singing for 22 years.
2. Will Breman was diagnosed with Aspergers
When Will was only three years old, the time that he started singing, he was diagnosed with Asperger's syndrome. It's a form of autism that is high functioning. He hasn't allowed this diagnosis or the struggles that he encounters because of the condition to prevent him from trying and accomplishing the goals that he has set for himself.
3. Will graduated from high-school and went to college
Despite dealing with a form of autism, Will Breman graduated from high school. Afterward, he continued his education and enrolled in college in Santa Barbara. He graduated and liked the area so much that he stayed on in the city to pursue a career in music.
4. His parents introduced Will to music
After his Sperger's diagnosis, Will's mom and dad were looking for ways to help him in his development. They introduced him to music with the belief that it would be something that would be instrumental in giving him comfort and something that would further his development. As it turned out he became a soul musician as well as a one-man-band.
5. Breman is a talented looper
A looper is someone who sings all of the tracks and/or plays all of the instrument tracks for the songs that are performed. Then the tracks are all looped together and you can develop a one-person orchestra with a variety of different voice-overs and instruments coming together to form the song. This is a talent that Will Breman possesses and he's really good at it because it sounds like he's performing with a full band of musicians.
6. He has his own website
Will Breman has his own website and here is where you will find some good information about his music. He offers a link to SoundCloud where you can listen to 15 tracks of his work. He has titled the site Santa Barbara Soul Music. The site also provides a place where you can sign up with your email address to get on his e-mailing list. Will is happy to provide updates to everyone on the list to let them know when and where he's going to be performing.
7. His music is an evolution
Will's music has changed over the years. He is a brilliant artist who is always searching for new and innovative ways to express his music to audiences. The live looping that he uses in his performances happens in real-time, and his arrangements are meticulous. He is an expressive and eclectic musician who enjoys entertaining people in new and inventive ways.
8. He's a singer and songwriter
Will Breman not only sings, but he is also a talented songwriter who performs his own original compositions. He began developing his skills under the teaching of his mother who gave him voice lessons. She has been an inspiration to her son and has done everything that she can to make sure that he's had the best possible start in his life. His parents were right about the impact that music would have on his life.
9. Will has played a lot of different genres
Will Breman is an eclectic musician who has a style that is different from anyone else in the business, and he's developed this over the years of experimentation with a variety of different music types. He's been involved with heavy metal as well as hitting up the coffee shop songs by serenading customers. He's also been involved with bluegrass music groups and he even went on tour and played across the United States playing the banjo. His website hits heavy on his soul music and if you haven't yet heard his music, we highly recommend that you check out the tracks on SoundCloud and give it a try.
10. Will Breman is an artist to keep your eye on
Will made an impression on audiences throughout the United States when he appeared on "The Voice." He brings a refreshingly new kind of music to the world. The world has just had its first taste of his music and now his secret is out. Keep your eyes and ears open because there is a distinct possibility that we will be hearing a lot more about him in the future. Will Breman is a unique musician and he takes a different and novel approach to the delivery of his performances by bringing in innovative approaches such as his real-time looping. He has the ability to turn a one-man performance into an event that is much like a full band. Will has overcome a lot of challenges in his life but he has been fortunate to have supportive parents and a mom who took the time and effort to give him the tools that he needed to overcome the obstacles in his life and develop into a very talented and diverse musician, singer and songwriter. We wish him the best of success in his musical endeavors.