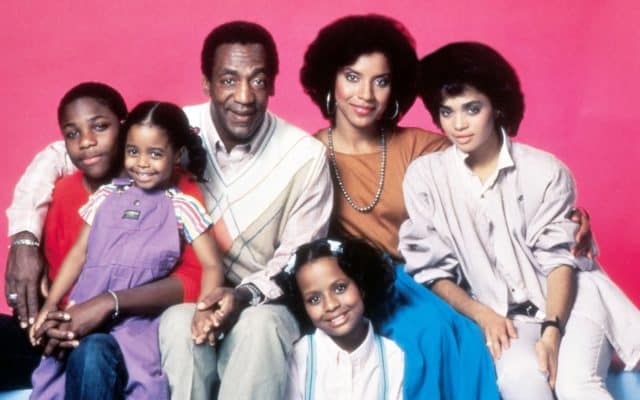 Sound bites and headlines currently center on Bill Cosby's former status as "America's Dad", and the loss of that "special" charisma he possesses. He made his fortune on screen and off screen as a family man, his legal situation now is showing an entirely different man. Most viewers, however, see The Cosby Show as entertainment and will likely watch the reruns for many more years. Sitcom is a genre where even seasoned comedians don't always shine. Cosby delivered 8 seasons, 5 of which were rated as Number 1, National Broadcasting Company's (NBC) ratings were unbeatable.
The portrayal of an African American upper middle-class family was exactly what the vast majority of viewers wanted. Concepts like the never-do-well Evans family on Good Times or strutting, high strung George on The Jeffersons had lost their appeal. Cosby was fresh, timely, and very, very funny. TV Guide ranks The Cosby Show as 28th of the 50 greatest television shows.
Writers and the ensemble of actors drive successful sitcoms, Cosby incorporated some of the best talent in the business. The pilot on September 20, 1984 was written by co-creator Ed Weinberger who worked with Richard Pryor and Taxi another long-running, popular series. Michael Leeson, another Taxi alumni, also contributed to the pilot and other episodes. Throughout the show's run veteran writers wrote scripts including Carmen Finestra (The Love Boat), Winifred Hervey (The Golden Girls), and Elliott Shoenmann (Maude).
Lois Planco, Julie Hughes, Barry Moss, and Tim Flack were casting directors from 1984 to 1992. Their choice of Phylicia Rashad, sister of the iconic Debbie Allen, to play the role of Clair Huxtable was the perfect complement to Cosby's Cliff. Sabrina Le Beauf as oldest daughter Sondra, was relatively unknown before this role. Malcolm-Jamal Warner in the role of teenager Theo, Lisa Bonet as daughter Denise, and Tempest Bledsoe as Vanessa, were also new faces for television. Keisha Knight Pulliam the youngest Huxtable, was adorable as 5 year old Rudy. She is ranked 19th in VH1's "100 Greatest Kid Stars". The eclectic mix was fresh and they worked well together, making their roles totally believable.
The Cosby Show also featured amazing guest stars. Alicia Keys was one of Rudy's friends attending a slumber party. Stevie Wonder had a cameo role, and stars like B.B. King, dancer Judith Jamison, supermodels Naomi Campbell and Iman also had brief roles. Cliff loved jazz music and welcomed Dizzy Gillespie, Joe Williams, and Lena Horne to the set. Sammy Davis, Jr. also made an appearance as one of Cliff's patients' grandfather.
Those pre-Internet and Facebook days were the ideal time for The Cosby Show. Across the nation, viewers related to the issues on the show. The comedy addressed everything from school grades and projects, the stress of raising a family, marijuana, and home repairs. The themes were never heavy-handed, however, serious issues were discussed sensibly.
The show was a winner, appealing to a diverse audience. Primetime Emmy and Peabody Awards, as well as Golden Globes were awarded to the cast and writers throughout its 8 seasons. While the comedian/actor is tarnished, The Cosby Show remains legendary must-see TV.