Given that this whole "Marvel experiment" started out with the novel concept of Frankensteining a couple of superheroes into the same movie franchise, it's amazing to think that a mere decade after it started the MCU has sprouted into a cinematic universe nearly as broad, quirky and detailed as could be found in any comic book.  We went from six disparate superheroes — nearly half of which didn't have a proper movie yet — to a twenty-one movie mega franchise with crazier and crazier superheroes coming out of the woodwork every couple of months.
Now we have so much more than the retroactively vanilla-seeming ensemble of Iron Man, Hulk, Black Widow, Thor, Hawkeye and Captain America.  We also have the Winter Soldier.  We also have the Scarlet Witch and Vision.  We also have Ant-Man and the Wasp.  We have Spider-Man.  We have Doctor Strange.  We have the Guardians of the Galaxy AND we have Captain Marvel.  We have Jessica Jones, Luke Cage, Daredevil, Punisher and Iron Fist in reserve on the small screen.  We have the agents of SHIELD and agent Carter there too.  We have the Inhumans and we have the Runaways.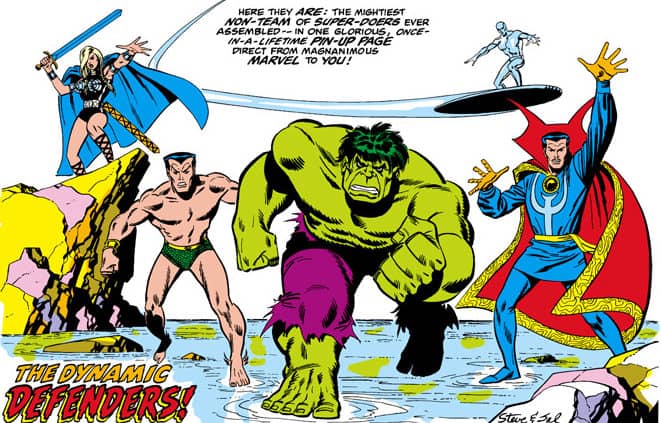 And we're only going to get more as time goes on.  With the imminent Disney buyout of Fox due to push through sometime later this year, we are obviously going to get X-Men and the Fantastic Four in the very near future.  There are talks of a Black Widow solo movie (finally!) and hints of other superheroes to come (if you know where to look).  And as it turns out, the next new superhero to grace the silver screen might be a golden oldy from Captain America's days as WWII's 'first Avenger.'
In a twee that has since been redacted, Doctor Strange (2016) director Scott Derrickson hinted that the sequel to his 2016 horror-adjacent MCU outing would include the throwback anti-hero Namor the Sub-Mariner.  The tweet included a an image from a 2011 comic in which Doctor Strange teamed up with the iconic Atlantean, and included the caption "Are you experienced?"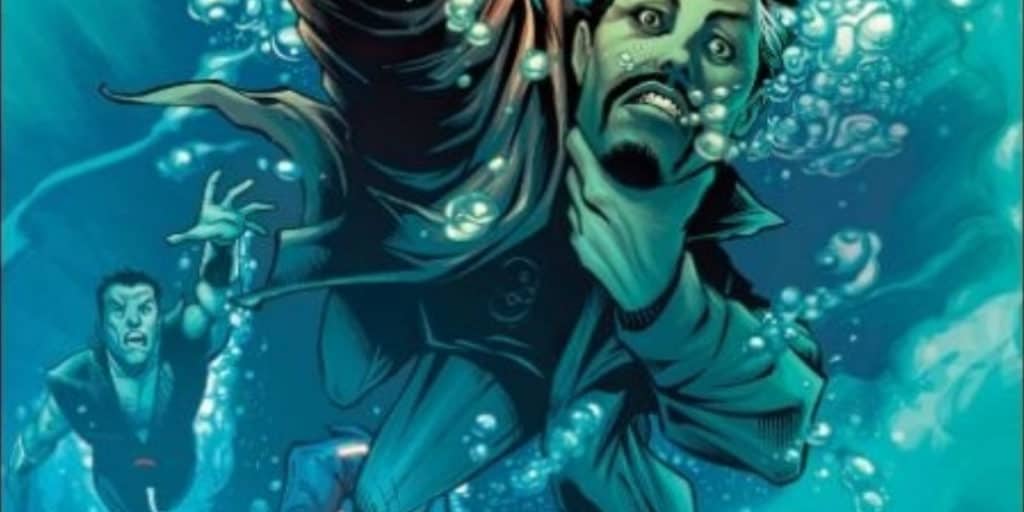 So who the heck is this Aquaman rip-off, anyway?  Well, as it turns out, he's the guy that Aquaman ripped off all the way back in his 1941 debut.  Arriving on the comic scene a full two years before his DC rival, Namor the Sub-Mariner, sometimes referred to as "the first mutant" due to his unique parentage, is the superheroic combination of Atlantean pseudo-history and Samuel Taylor Coleridge's protagonist from the poem The Rime of the Ancient Mariner.  He was a hot-headed half-Atlantean with the usual cadre of bog-standard superpowers (only with an aquatic twist) who quickly became one of the not-yet-Marvel-Comics' most popular characters: up there with the original run of Captain America (back when he was still fighting Nazis in World War II) and the original version of the Human Torch (not to be confused by the hot-headed member of the Fantastic Four, who was still decades away from being inked for the first time).
After invading Europe with Captain America as a part of The Invaders, Namor went quiet until he was brought back as the lovelorn villain of the Fantastic Four (pining after, and oftentimes kidnapping, Sue Storm from the rest of the team in a Bowser-like attempt to forcibly marry her).  He's had a complicated, on-again / off-again run in the comics, sometimes teaming up with villains, sometimes with dogooders like the Avengers and the X-Men, but always serving as one of Marvel's more interesting characters (right up there with Carol Danvers, another complicated hero who's been deeply shaped by the wider industries' oftentimes narrow understanding of women).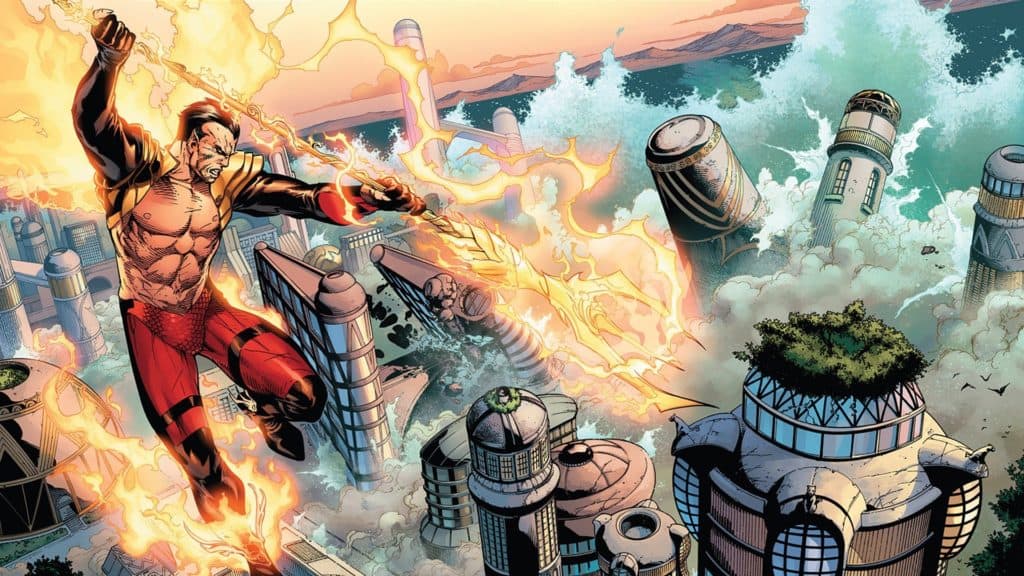 Although Marvel's wanted to make a movie based on Namor for decades, the character has had a bizarre legal history (even by superhero standards).  You see, it was never quite clear whether Marvel had the right to the character (since, like Quicksilver and Scarlet Witch, he has often been an Avenger), whether Fox owned them (since, like the Silver Surfer, he is most closely tied to the Fantastic Four's adventures and has frequently been referred to as a Mutant) or whether Universal owned them (as they have long maintained).  There's also a matter of his low public profile, where even the often-maligned Aquaman has been considerably more popular over the years.
Evidently, like Spider-Man before him, Namor is coming home to Marvel, at least if Derrickson's tweet is to be believed.  Marvel has already proven that they can make a blockbuster hit out of nearly any comic book character (see also: Guardians of the Galaxy) and last year's Aquaman (2018) has since served as a proof-of-concept that people will happily watch a movie about a surface-dwelling fish-man (just so long as it features a tribal-painted octopus doing a mad drum solo).  And I, for one, can't wait to see this happen.