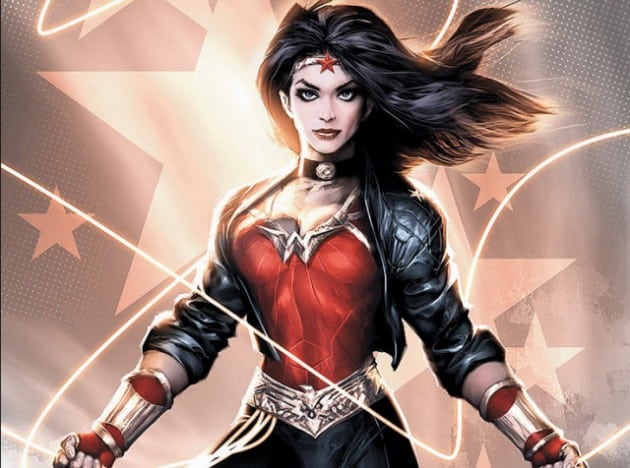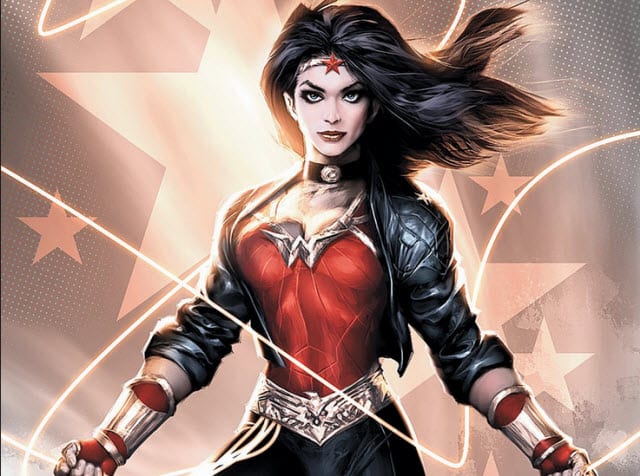 We're at the stage in the pre-lifecycle of CBS's Supergirl where we're now starting to hear official rumors about casting. The only name brought up for consideration right now is Claire Holt, who cut her teeth in The Vampire Diaries and The Originals. The CW (owned by CBS) loves to pull from their own roster, so I expect Holt to be seriously considered at the very least.
I still am not quite sure why Supergirl will be a CBS show rather than The CW. Perhaps The CW just has too many hits in its various slots right now, and it didn't want to be overloaded with superhero shows. Or maybe CBS sees that FOX and ABC both have superhero shows (and NBC is bringing Heroes back) and they don't want to be left out of the fun.
My question?
Why Supergirl and not Wonder Woman?
A year or so ago, there were rumors of another new CW show heading to air before The Flash was actually a reality. That show was "Amazon" and was supposed to be about a young Wonder Woman, but the idea was ultimately killed before it made it to even a pilot, I believe.
And yet, Wonder Woman is THE DC superheroine. Supergirl may be runner-up, but it seems a bit strange to focus on her rather than Diana Prince. But when you think about it, all the signs are there as to why this is the way things are shaking out.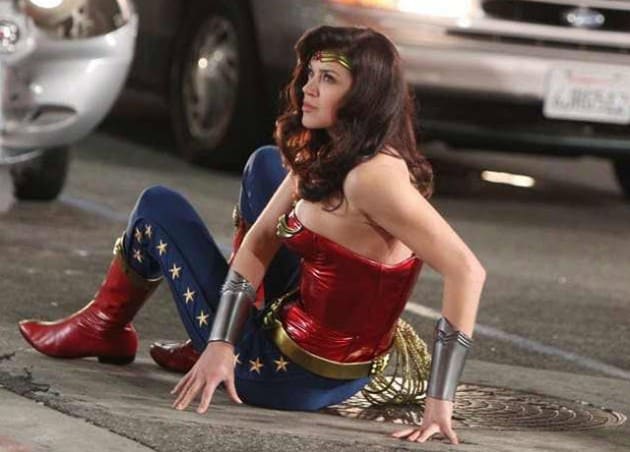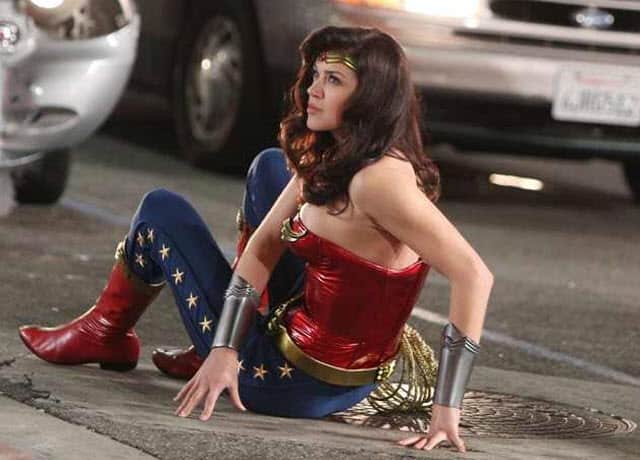 1) NBC's Wonder Woman failure is still fresh. It's never a good sign when someone else already tried the same character in their own show and it failed miserably.
2) There's already a template with Smallville. Yes, Supergirl will be its own show, but The CW has had years of practice with Superman powers and mythology with Smallville, so they know a lot of tricks already.
3) Supergirl may be easier for audiences to consume. Why? Well, besides being pretty and blonde, Supergirl's powers are going to be familiar to a general audience. Super strength, speed, flight, heat vision, etc, are powers people have associate with Superman for years, so they won't shocked to see them on Supergirl. This is opposed to Wonder Woman and her bevy of confusing powers/gadgets. Super strength is easy, but bullet-deflecting bracelets, a lasso of truth and an invisible jet may be harder to sell to unfamiliar audiences.
4) Wonder Woman is moving full-steam ahead at the DC movie universe. It's not as if the TV and movie divisions of DC don't talk to each other, so I have to think that perhaps they don't want to confuse people by introducing both a new TV Wonder Woman and a new movie Wonder Woman possibly even within the same year. Gal Gadot debuts as Wonder Woman in 2016's Batman vs. Superman, and will have her own spin-off feature after that. It would be weird to debut a separate, unrelated Wonder Woman around the same time for TV. By sticking with characters like Arrow and Supergirl, there's little risk of overlap or conflicting fan loyalties about who is the "true" version of those characters between TV and film versions. DC may run into problems down the line when Grant Gustin runs into Ezra Miller's new Flash, but that movie isn't coming until 2018 at the very least. Wonder Woman, however, would be a tight fit.
With all this said, I still wish it would happen. I think there's a limit on how many DC universe shows you can air at one time, but I think a good balance would have been Arrow, Flash, Supergirl and Amazon, a 50-50 gender split where the women are both physically stronger than the guys, which would have been an interesting dynamic. Because if Wonder Woman isn't a fourth pillar, I'm not sure what other DC hero or heroine they'd give another show to. Batman is half-taken with Gotham, they're not going to do another Superman show after Smallville (not yet, anyway). So who? Martian Manhunter? I just don't see it.
What do you think? Was it a good call to run with (fly with) Supergirl over Wonder Woman, or would you rather have a TV Wonder Woman over Gal Gadot's upcoming movie version?
[Photos via DC/NBC]