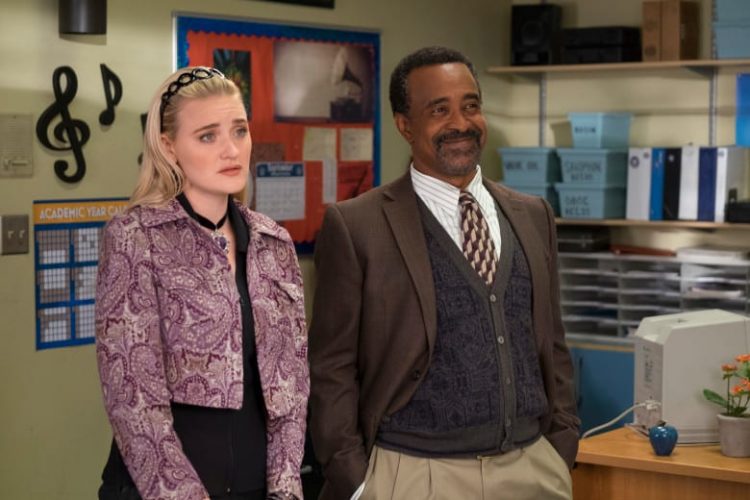 For those who are curious, Schooled is a sitcom that couldn't have existed without The Goldbergs because it is a spinoff of said show. In short, reports came out by November of 2016 that ABC had started looking into the potential for a spinoff centered on the recurring character Rick Mellor. However, it had been revealed by May of 2017 that ABC had made the choice to pass on the spinoff even though its pilot had tested better than the pilot for The Goldbergs. However, that wasn't the end of things, as shown by the fact that the pilot of the spinoff called Schooled was broadcast as an episode of The Goldbergs on January 24 of 2018. The reception seems to have been positive in nature, which is why ABC made the choice to proceed with a 13-episode season that is being broadcast at the moment.
How Did Schooled Do?
The reception for Schooled is neither particularly positive nor particularly negative in nature. In fact, it might be best to describe as being mediocre. For proof, consider the fact that the show has an average of about 4.1 million viewers. The figure for the first episode of the first season was higher at 4.82 million viewers. However, while the subsequent figures have fallen, they haven't seen too much variation from one another. For example, the second episode had 4.05 million viewers, while the eighth episode had 3.92 million viewers.
Meanwhile, the rating for the show has been mediocre as well. Overall, the rating is 1.02. Moreover, the episodes haven't seen significant jumps in either direction, seeing as how the first episode's rating was 1.3 followed by 1.1, 1.1, and 1.0. After which, there was a slight fall to 0.8, 0.9, and 0.9 before seeing a return to 1.0.
Will Schooled Manage to Get a Season 2?
At this point in time, there is no real way to say whether Schooled will be receiving a Season 2 because the show is hovering on the edge. As a result, it is possible that one of the remaining episodes will have a noticeable effect on the overall perception of the show, which could have a decisive impact on its fate.
With that said, based on what we know now, the fate of Schooled could see significant variation depending on ABC's priorities. First, ABC's lineup of comedies isn't particularly impressive at the moment. As a result, it is possible that it will seek to hold on to Schooled for some time to come to see if it can be further developed into something with better performance. After all, it takes time for the people behind shows to hit their stride, meaning that what is mediocre now could turn out into something much better in the future provided that it receives the chance to flourish. Second, it is possible that Schooled's ratings will be too mediocre for it to survive. Simply put, if a show isn't performing, that means lost opportunities for ABC because that means a slot that could have been used for something else. This is particularly true because people are coming up with new shows on a regular basis, meaning that if Schooled goes, there will be something to replace it sooner rather than later. Of course, there is no guarantee that a replacement show will do any better, but at the same time, there is no guarantee that a replacement show will do any worse than Schooled has managed at this point in time.
Regardless, those who are curious about Schooled's ultimate fate will have to wait and see. Not all of the episodes of the first season have been released at this point in time, meaning that the full reaction of TV viewers to the first season remains unclear at this point in time. Due to this, once interested individuals have the relevant information about how people reacted to the rest of the seasons, they will be able to come up with a better prediction because there will be more of a basis to work off of. For now, the fate of Schooled is too much of a toss-up, though it might be leaning a bit closer to renewal than to cancellation because it isn't quite mediocre enough to warrant the second fate.