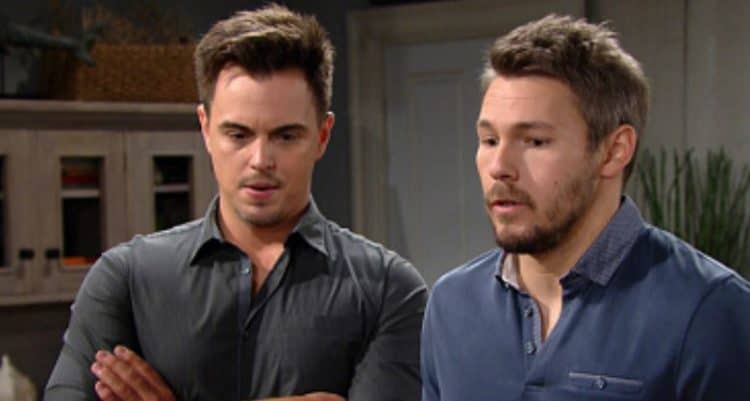 The Bold and the Beautiful fans might just believe anything we throw at them in the moment, and we get it. So many things have happened this year that blow our minds on a regular basis, and we are really capable of believing anything at the moment. We are going to see things unfold in the summer before fall has a chance to arrive, but how many of those things are true? How many of the rumors and the predictions and the thoughts that we keep hearing about the story line upcoming before the summer ends might be true? How many are false? How many are going to be the kind of story lines that we don't see coming? How many might not be good enough to deal with? How many might just be true? We are going to delve into some of the most prominent rumors going around right now to discuss what might work, what might not work, and how we can see this year unfold.
Thomas' Abuse Grows
We worry about this. He is a man who is clearly not in his right frame of mind, and he is not making any good decisions in the moment. He is not a man who is doing things his own way
Quinn's Apology
She spent a great deal of time going out of her way to make sure she got the final say in the way her own son lives his life, and now she has to find herself ready to tell him she is sorry for the way she interfered. She didn't like that Sally was keeping a secret from Wyatt, even though it was not her secret to tell. All she kept from him is that Thomas was in love with Hope and that he was trying to make her fall in love with him, too. Was it great that she was keeping secrets for her ex? No, not really. But, she was not cheating on Wyatt, nor did she do anything like steal a baby and make it seem like that baby was someone else's, so there is that. But, his mother went out of her way to point out what a liar Sally is, how he should leave her, and that someone who lies cannot be someone he is with. And now, his girlfriend, the one his mother pushed him to date, is a liar. She is a woman who stole a baby and lied about it for months. She has to say sorry, right?
An Unlikely Alliance
Is there a chance we might see that Bill and Ridge will get along and work together this summer? We hear that they are going to put their very long list of differences to the side for the moment and team up to go find Reese and make him pay for what he did. You see, he took a child from Bill's son. He took Liam's baby with Hope and pretended that baby belonged to Flo so that he could sell that baby in a private adoption to Steffy. Steffy is Ridge's daughter, and she's just learned the truth about her baby. She's also lost her baby. She's crushed, heartbroken, and her life will never be the same again. Ridge and Bill have that in common now. They have children who were very, very badly hurt by this lie, this deception and this very ugly situation, and we don't like it. We don't like what happened, but we can see that these two would put their considerable power together to come up with a way to make things work in their favor. And, we have to admit we kind of like it.