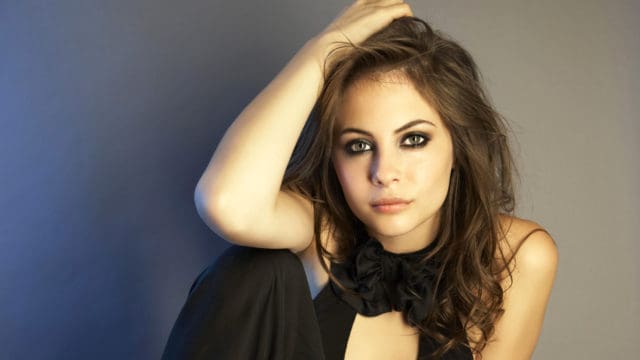 When examining the acting and entertainment resume of Willa Holland, it is easy to assess that her accomplishments transcend her almost 27 years on this planet. She is well-known for her role on The O.C. and Gossip Girl. She is has a successful role as Speedy in Arrow. There is no doubt that Holland has entertainment coursing through her veins. She is the daughter of actress Darnell Gregorio-De Palma and cinematographer Keith Holland. Furthermore, she is the step-daughter of film director Brian De Palma. Holland is also a model and voice actress.
With everything that Willa Holland has given to the world through her craft, one of her most influential platforms is proven to be Instagram. There is no arguing with the fact that the rise of social media has completely changed how the world engages one another. It has given us a glimpse into the lives of people we would otherwise never interact with. Instagram, often considered one of the big-three — with Facebook and Twitter being the other two — is fertile soil for celebrities that want to share different aspects of their lives and passions.
Willow has definitely made the most of her Instagram account. If you are a person who loves to follow the lives of celebrities, or maybe someone who needs to find something to believe in, you really need to check out her channel. You are probably wondering what is so special about Willa's Instagram profile, so allow me to give you a glimpse inside.
There is a tendency to see celebrities as being an entirely different breed. We postulate that they don't face the same challenges and concerns that we are confronted with on a daily basis. Willa's Instagram account is filled with images, videos, and stories that run the gamut of life. I am almost guaranteed that there will be something on Willa's Instagram account that you will be able to relate to.
One thing that I have to give Willa is that she has an understanding of the importance of being able to connect with her fans and followers — something that is absolutely critical to celebrity careers in the technology age. Not only is Willa aware of the need, but she also seems to be naturally equipped to perform the task in the most organic way possible. She knows how to share her range of emotions over the course of a given day. She shares her battle with acne, which is something that millions of Americans suffer with daily.
Just in case that you forget that she is a part of the aristocracy that is Hollywood, she shares photos of the extravagant life that she has been afforded through her lineage and hard work.
Another element of Willa's Instagram account that I find alluring is her transparency. There seems to be nothing off limits. Many people, including celebrities, use social media as a filter that allows them to present their lives just how they want to be seen. Willa shares it all. There are embarrassing photos, including pre-op photos before plastic surgery. If I had to sum up the entire Willa Instagram experience, I would simply say its fun and inspiring.