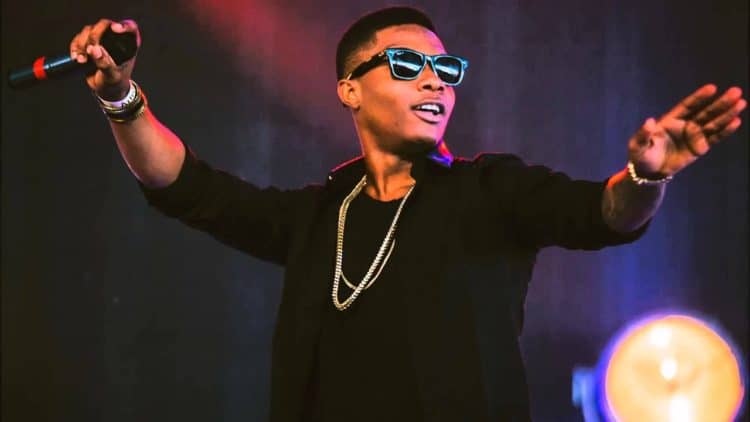 Watching a lot of celebrities come into their career is like watching a popular drama as it continues to unfold. It could be something worth watching, a story that could turn into something successful or something that might flop horribly depending on the narrative. So far Wizkid has been able to create a career that has seen him rise with each passing year and continue to maintain the level of fame that he's developed while still hitting a bump in the road now and again. He's been one of the younger talents that came out and has done great things with what he's had and many people have responded in a positive manner towards his music, creating a buzz around his career that has continued to build it up with every new follower. In the coming years it might be interesting to see just how far he'll go.
Here are a few things about Wizkid you might not have known.
10. He was only 11 when he started recording music.
There was no interest in waiting since he got going when he was able to start writing his own lyrics and find someone that would help him along the way. While this isn't a common thing among a lot of people it's extremely impressive since while some kids tend to dream about this chance others go out and make it happen.
9. Apparently his parents weren't all that supportive of his music at first.
From the get they weren't entirely supportive since it seems that they worried that he might fail, but they did give him the chance to prove that he could do what he wanted, and after a while it sounds as though they accepted his decision to become a musician.
8. He was in a car accident in 2013.
Thankfully he and his passenger weren't injured since the air bag deployed and saved them both after the tires blew. The details of how this happened aren't really certain but not long after he posted a picture of himself with a new Porsche with the caption #Blessed. You can make what you want of that one.
7. There was a controversy over whether he had a child or not at one time.
This sounds like a bad stereotype but he was approached by a woman that said she'd had his baby, which he refused to admit to since he stated that he wasn't the child's father. Since then however he's gone on to become a father and has posted pictures of himself with his kids.
6. He's had his share of feuds over the years.
This seems to be a commonality among a lot of those in the public eye, musicians especially since no matter what happens there's usually something said or done that seems to grind someone's gears or rub them the wrong way. Wizkid had definitely had his problems with a number of other people.
5. The number of followers he has on Instagram is amazing.
Wizkid has millions of followers so it's obvious that people absolutely love what he does and have decided to come out in droves to support him and follow his life and career as much as possible. Being that he's still fairly young it's easy to think that he might be approaching legendary status unless people think he's already there.
4. His net worth is around $12 million.
You can easily see where his income comes from and to be honest it does show that he has a lot of talent and more than one person has been willing to invest a lot of time and money into him. His career has been something that people can't help but see as something that might be able to elevate those around him by association.
3. It sounds like he grew up in a house that was part Christian and part Islam.
His mother is Christian and his father practices Islam, but Wizkid chose Christianity when he was old enough to make up his own mind. This seems like a household that might have been kind of tense at times in history but it does sound as though things were quite moderate at most times.
2. His education is incomplete as he decided to focus on his dream.
He did attend college courses after a while but decided to choose his career over school. Wizkid even went back for a short while but finally made the decision to pursue his dream. He tried at least, but it would appear that going after his career was a good choice.
1. It's said that he had to endure a bit of hardship for a while before he became successful.
He's definitely not the first person to fall on hard times before his ship came in so to speak, as many celebrities have been said to live out of their cars or gone couch-surfing for a while before they finally broke into their desired career.