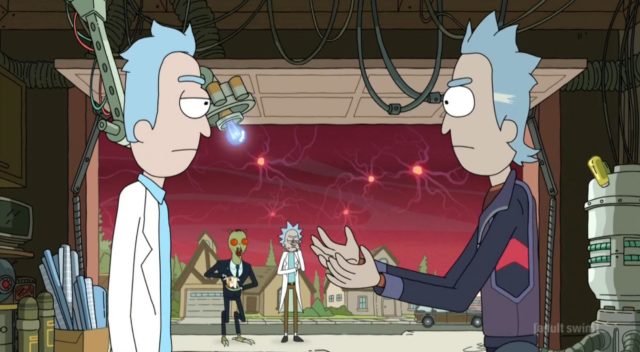 For season 3 of Rick and Morty a big change has occurred that has shaken up the show a bit and caused mixed reactions with fans. What used to be a boys club in regards to the writing staff has become a lot more diverse as four women have been hired as additional voices behind the show. Writers Jessica Gao, Erica Rosbe, Jane Becker, and Sarah Carbiener have been added to the writer's roster in order to give the show a much-needed level of perspective that it hadn't seen as of yet. What this did essentially was bring the female perspective to a show that's been male-dominated since it's inception. The kind of change this brought to season 3 was noticed in many ways but generally taken quite well by most fans.
There are a few differences however and at least one complaint that came from the fans concerning the hiring of these female writers.
Some fans feel that by bringing the four women onto the crew that season 3 was skewed in some way that lessened the overall effect of the show. 
To put it simply, it takes more than just the writers to screw up a show. The scripts given by the male and female writers are looked over very thoroughly by a number of people that are in charge of what actually makes it to the show. They've made it clear that despite the obvious differences in how men and women think and what they will write there is no bias as to what gets selected to run. It is a matter of which scripts work and which don't, not a matter of who is writing them, meaning a man or a woman. Women have been lacking a true presence in comedy for a long time, but the effort to include them has been getting steadily better as the years have gone by. Taking these four ladies and placing them in the writing room is another step forward and is a positive note for Rick and Morty largely because it grants the show a new perspective and as a result can even take the show in new directions.
Overall the transition has been fairly easy. 
It was expected that there would a lot of pushback once the women joined the crew, that there would be friction due to the fact that women now existed where it had once only been men. But really there hasn't been any tension as the writers continue to work with one another and feed off each other's ideas as they go around trying to make the best show possible. The inclusion of the women will no doubt bear some interesting fruit in terms of how the show's perspective will change a bit, but it is expected to be a very positive change.
Rick and Morty has a very strong following and is easily outperforming every show in its time slot. While some fans believe that the inclusion of women into the writer's position somehow altered the show, the truth is that it's making it a great deal more interesting.
Save