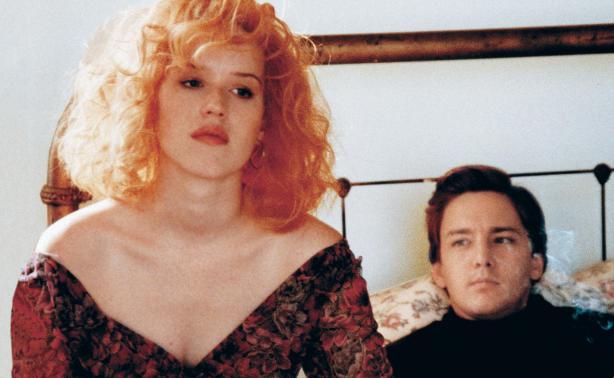 Molly Ringwald is an actress, dancer, singer, and author from California who is part of the 'Brat Pack' and became famous as a teenage actress. Her first big role was in the television series 'The Facts of Life' in 1979. Her motion picture debut was in the 1982 film 'The Tempest'. Since then, she has appeared in many successful movies. These include 'The Breakfast Club', 'Betsy's Wedding', 'Not Another Teen Movie', 'Sixteen Candles', 'The Stand', and 'For Keeps'. Despite achieving great success personally, she has also appeared in many movies that have not been so successful. Here are five of the worst movie roles in Molly Ringwald's career.
1. King Lear
The 1987 film 'King Lear' was an adaptation of the work of William Shakespeare by director Jean-Luc Godard. The script was written by Tom Luddy and Peter Sellars. Molly Ringwald plays the role of Cordelia. Others in the cast include Burgess Meredith, Peter Sellars, Julie Delpy, and Leos Carax. The movie was made on a budget of $1 million but made just $61,821 at the box office. It was widely criticized by critics who thought it was a poor adaptation.
2. Office Killer
Molly Ringwald played Kim Poole in this 1997 comedy-horror movie. It also starred Carol Cane and David Thronton. The movie was directed by Cindy Sherman and written by Todd Haynes, Tom Kalin, Elise McAdam, and Cindy Sherman. It is about murders that take place in an office environment and it was both a commercial and critical disaster.
3. Strike It Rich
This 1990 romantic comedy is directed by James Scott who also co-wrote the movie with Graham Greene. Molly Ringwald plays the lead role of Cary with Robert Lindsay and John Gielgud also starring in the film. It is about a man and women who meet while working at a multinational company and they plan to marry. The head of the company offers to pay for the wedding and honeymoon before sending his yacht for them. When he forgets about the couple, they must find a way to pay their huge hotel bill themselves. The movie made just $541,626 at the box office.
4. Cut
'Cut' made just $501, 979 at the Australian box office and received negative comments from critics. This 2000 comedy horror was written by Dave Warner and directed by Kimble Russell. Molly Ringwald played the roles of Vanessa Turnbill/ Chloe and Kylie Minogue and Tiriel Mora also star in this film. It is about a killer who stalks the actors of a low-budget film.
5. Fresh Horses
Molly Ringwald plays the leading role of Jewel in this 1988 coming of age film opposite Andrew McCarthy as Matt Larkin. The movie also starred Patti D'Arbanville, Ben Stiller, Leon Russom, Molly Hagan, Viggo Mortenson, Dan Davis, and Doug Hutchinson. The story is about a man who is settled in life and happy with his fiancée until he meets Jewel at an abandoned house that is used for wild parties. His engagement ends and he tries to learn more about the mysteries of Jewel's life. The movie was a huge flop as it grossed just $6,640,346 at the box office from a budget of $14 million. Critical response to this movie was also negative.