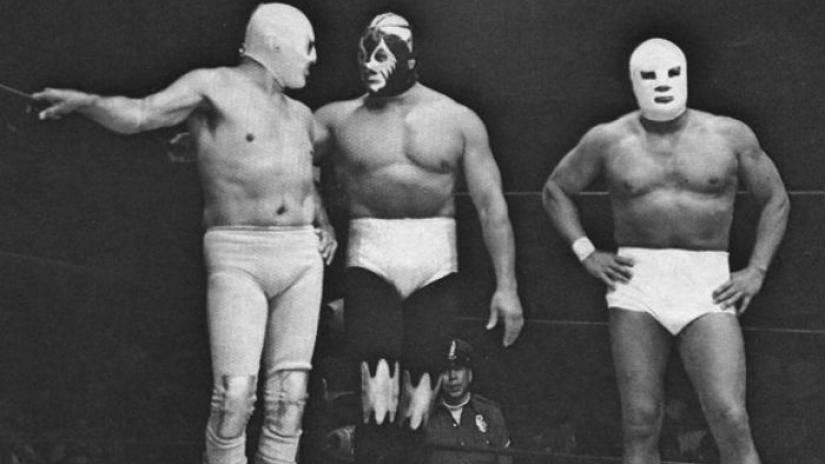 The name Rodolfo Guzman may not seem instantly familiar. However, he is actually one of the most famous wrestlers to come from Mexico and goes by the ring name of El Santo. For Mexicans, he was a figure that represented dedication, integrity, and virtue. He popularized Mexico's 'lucha libre' making it what it is today. Even following the devastating Mexican earthquakes, the Mexicans still found the time to celebrate the centennial of the birth of El Santo, which translates as 'The Saint'. His son is also a pro-wrestler who is known for wearing a silver mask and he goes by the ring name of El Hijo del Santo, which means El Santo's Son. It was his son who led the Mass that marked both his father's birthday and was a dedication to the lives lost in the earthquake. Rodolfo Guzman sadly died from a heart attack on February 5, 1984. Here are five facts that you probably do not know about Rodolfo Guzman (EL Santo).
1. He Was Born in Talancingo
Rodolfo Guzman was born on September 23, 1917, in Tulancingo. This is a small city that lies approximately two hours from Mexico City in a north-easterly direction. However, his family moved to the capital city when he was a child and lived in a notoriously rough neighborhood called Tepito. It is in this neighborhood where a statue of El Santo was erected to honor his career in wrestling.
2. El Santo is a Comic Book Character
Rodolfo Guzman was not just a wrestler as his wrestling character was transformed into a star of a comic book series. While Batman and Spider-Man are the most famous comic book superheroes in the United States and the United Kingdom, for Mexicans it was El Santo who was the biggest hit. There were even movies starring this superhero with the first one released in 1958. This was called 'Santo vs. The Evil Brain'.
3. El Santo Became a Superstar in 1953
Rodolfo Guzman made his ring debut in 1934. While El Santo had already established a career in wrestling, it was a match in 1953 that made him a superstar. In the legendary match against his nemesis Black Shadow, El Santo wagered his famous mask. One reason this match is so famous is that it took place at the dawn of the television era as Mexico did not have many televisions until this time.
4. El Santo Won Many Titles
El Santo was more than just a great performer in the ring as he had the capability of bringing down his opponents and taking home the title. On four occasions, he won the Mexican Middleweight Championship and he twice won the Mexican National Tag Team Championship with Rayo de Jalisco. Other titles he won twice include the Mexican National Welterweight Championship and the NWA World Welterweight Championship. He won many more titles throughout his career.
5. He Retired in 1982
El Santo began to reduce his wrestling activities at the beginning of the 1980s and he announced his farewell tour would take place in the August and September of 1982. For his last match, Gory Guerrero came out of his own retirement so the duo could reform 'La Pareja Atómica' for the match against El Texano and Negro Navarro. This match took place on September 12, 1982. In addition to saying his final farewells, El Santo used the event to introduce his son Jorge, El Hijo del Santo, to the ring as the next generation of El Santo.
Save