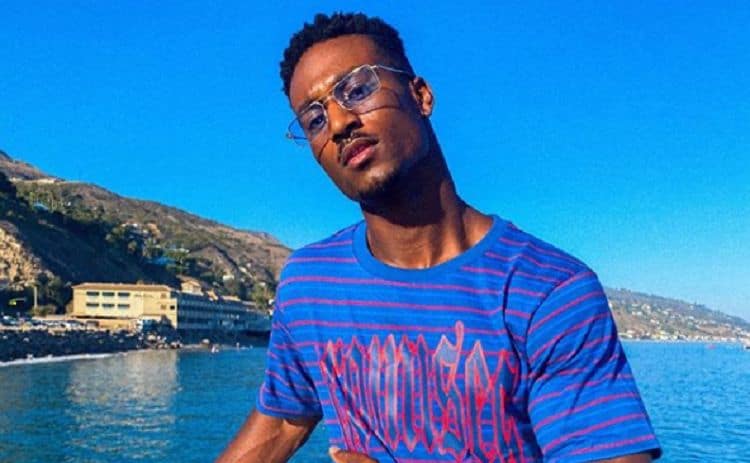 Yamen Sanders may not have technically gone home as a winner after his time on Love Island, but he did get what he was looking for – at least kind of. He left the show dating fellow cast member, Aissata Diallo. After the show, he started dating another cast member, Christen, but the couple eventually decided to go their separate ways. Despite being back at square one, Yamen seems to be enjoying the single life and the newfound fame he's gotten since being on reality TV. While some reality stars shy away from the spotlight, Yamen is loving every minute of it, and it could ultimately help him find love in the end. Keep reading for 10 things you didn't know about Yamen Sanders.
1. He Almost Made It To The NFL
Yamen grew up playing sports all of his life. After a successful high school football career, he went on to play college ball at the University of Arizona. He eventually transferred to the University of Montana. After college, he went undrafted but was given the chance to workout with the Oakland Raiders. Unfortunately, he didn't earn a spot on the team.
2. He's Bilingual
Yamen isn't the only person in his family who is a talented athlete. His father also had a successful career in sports and played professional basketball over seas. As a result, Yamen spent a lot of time being exposed to different people and places and learned how to speak Italian fluently when he was still in elementary school.
3. He Has Traveled The World
Traveling has always been something Yamen loves. On top of the places he went during his father's basketball career, Yamen has also spent lots of time traveling as an adult. He has visited several countries in recent years including Mexico, England, South Africa, and France.
4. Working Out Is Like Therapy For Him
Even though his days as a competitive athlete are behind him, staying active is still very important to Yamen. However, his motivation for hitting the gym isn't just because he wants to look good. During an interview with Ming Zhao, he said, "For me, being active is not beneficial just for my body, but also for my mental health as well. Each day, I wake up and hit the gym, and it makes me feel as if I have already won the day before most people are even awake."
5. He's Modeled For Major Brands
Yamen is a natural in front of the camera. A few years ago he decided to put his talents to good use. He started modeling and quickly found some success and opportunities to collaborate with big brands. Yamen worked with major companies like Apple, Nike, and Gatorade.
6. He Loves Giving Back To Others
Staying positive and putting good energy out into the world have always been a part of who Yamen is. Those qualities are also things he's always loved to share with others.  He especially loves working with young people and has served as a mentor for a local organization called Dreams to Reality.
7. He Has A Close Relationship With His Family
Family has always been important to Yamen and he's thankful to have a close relationship with his loved ones. While talking to Ming Zhao he said, "My entire family has been extremely supportive of all of my moves and they have been in my corner the entire way. In this industry, you for sure hear a lot of the word "no" and it's easier to stay confident and on the right path when you have a strong support system!"
8. He Loves To Inspire Others
There's no doubt that Yamen is enjoying all of the attention he's gotten since being on Love Island, but the spotlight isn't just about him. Yamen hopes to use his newfound platform to help inspire other people to chase their dreams and not let anything stop them.
9. He Has A Degree In Sociology
Yamen's time in college wasn't just about sports, he was also focused on getting his education. After transferring from the University of Arizona, Yamen went on to earn his bachelor's degree in sociology from the University of Montana in 2017. However, after finish school it doesn't look like Yamen ever worked in his field of study.
10. He Works In Real Estate
According to his LinkedIn profile, Yamen works as a property management assistant. Since being on the show, it looks like his focus has shifted a bit and he's more interested in pursuing opportunities in the modeling and entertainment industries. Regardless of what he chooses to do, Yamen's hard work and dedication will help him find success.