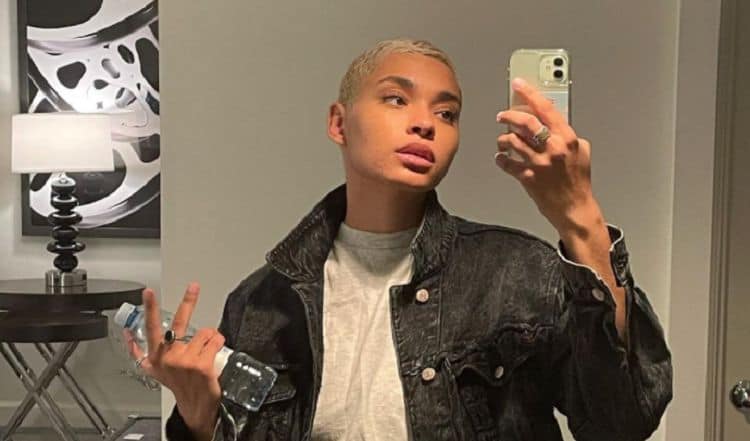 Building a career in the entertainment industry isn't for the weak. No matter how talented a person is, they're bound to hear endless nos when trying to access new opportunities. For Yana Perrault, however, she finally got a yes that is going to change her life forever. It has recently been announced that Yana will be playing Buttercup in an upcoming live-action version of The Powerpuff Girls. Although she is a relative newcomer to the industry, there are still lots of people who are excited to see what Yana does with the role. If the series ends up being as popular as expected, it could open even more doors for Yana in the future. Here are 10 things you didn't know about Yana Perrault.
1. The Powerpuff Girls Is Her First TV Acting Role
Every once in a while, there's a person who breaks into the entertainment industry after seemingly coming out of nowhere. In 2021, Yana is one of those people. Although she isn't new to acting, The Powerpuff Girls will mark her first ever on-screen appearance.
2. She Comes From A Creative Family
There are lots of creative people who have sad stories about coming from families who can't support their non-traditional dreams. Yana, however, is fortunate to come from a family that has always fostered her creativity. Her parents are both involved in acting and actually met when doing theater together.
3. She's A Musician
Acting isn't the only way Yana likes to express her love for performing. She is a talented musician who sings, writes songs, and produces. In addition to sharing her music on social media, Yana has also released a handful of songs on streaming platforms. Her most recent single, "Whiskey & Weed" in 2020. She has yet to release a full-length project and we didn't see anything to indicate that she has one on the way.
4. Her Pronouns Are They/She
In recent years, more and more people have started to adjust to the idea that gender can exist on a spectrum and not just a male/female binary. Yana's pronouns are she/her and they/them. We weren't able to find any additional information relating to their gender identity.
5. She's Been On Broadway
Even though Yana is a newcomer to the on-screen world, she certainly isn't new to acting. Yana grew up in theater and her talents eventually brought them all the way to Broadway. According to Mixed Mag, "Performing on Broadway felt not only like a dream of theirs but also a dream that she was also able to fulfill for her parents."
6. She's A Michigan Native
So far, Yana appears to be a relatively private person. She hasn't shared a lot of personal information with the world, but we do know that she is originally from Michigan. Her talents, however, have brought her to places all over the world. It's unclear where Yana is based at the moment.
7. She Dropped Out Of College
After high school Yana decided to follow the traditional path and enroll in college. Eventually, however, she decided to leave early in order to pursue her career in the entertainment industry. Just because she left school doesn't mean that she hasn't been getting a solid education though. She told MixedMag, "Theatre is my school… it's teaching me in other ways I don't think I could get."
8. She Has A YouTube Channel
On top of being an actress and a musician, Yana is also a content creator. They have a successful YouTube channel that currently has 117,000 subscribers. What's even more impressive is the fact that the channel has gotten well over 6.9 million views. Their content consists of performances and confessional style videos. Unfortunately, however, it's been almost a year since Yana has posted any new content on their YouTube channel.
9. She Has A Large Instagram Following
Yana is a very active social media user and she's worked hard to build a platform for herself on the internet. In addition to the success she's had on YouTube, she also built a solid Instagram following that now includes nearly 28,000 people. As her career continues to grow, there's no doubt that her social media numbers will go up as well.
10. She's All About Good Vibes
Being an entertainer may seem fun and glamerous, but the truth is that a career in the spotlight comes with a lot of ups and downs. Despite the downs though, Yana never stays down for long. Yana is the kind of person who likes to keep a positive outlook on life and she likes to share that energy with others.