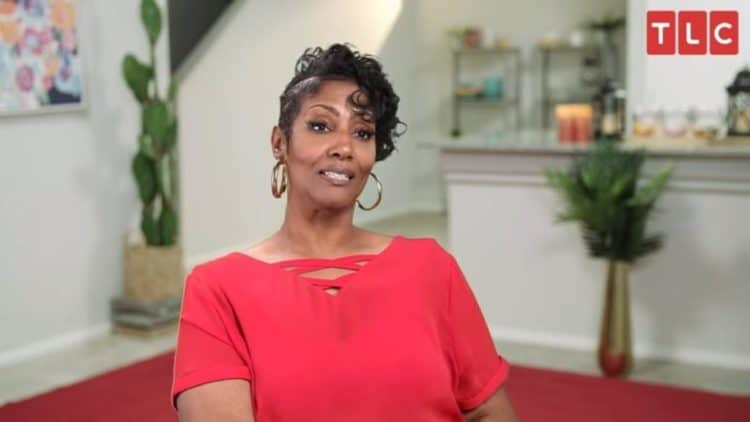 Every season of 90 Day Fiance features at least one couple who no one can seem to understand (there's usually more than just one couple like this). But during her appearance on season four of Before the 90 Days, Yolanda Leak and her 'relationship' definitely took the cake. Yolanda, who lives in Nevada, had been swept off her feet by a gorgeous British man named Williams. On the surface this sounds like a love story headed for a happy ending, but in reality it was something completely different. Yolanda and Williams had never video chatted or met in person, and their phone conversations were few and far between. Long story short, it was clear to everyone except her that she was being catfished. Although things with her relationship didn't end up going the way she'd hoped, she maintained a positive attitude that fans couldn't help but love. Keep reading for 10 things you didn't know about Yolanda Leak.
1. She Has A New Man
Yolanda was more than a little hurt when things with Williams didn't work out, but she didn't stay down for long. She has recently started sharing photos of a new man on Instagram and she seems to be happy. But since she still hasn't posted any pictures of her and her new bae together, some of her followers fear that she may be getting catfished again.
2. She Runs Her Own Store
During her time on Before the 90 Days, Yolanda briefly managed that she and her daughter ran a business together. It turns out that business is a fashion boutique that has gotten even more successful since her time on the show. The store, Yolanda's Chic Boutique, sells all sorts of items including sunglasses, purses, and dresses.
3. She's A Widow
Yolanda has six children and was married to her husband, Dwayne, for several years. After he passed away due to complications with kidney disease, Yolanda found herself single for the first time in a very long time. Her desire to build a connection with someone is what led her down the path of being catfished by Williams.
4. She Used To Weigh Over 300 Pounds
Yolanda hasn't always had the healthiest habits when it comes to food. She was overweight for several years and at one point weighed well over 300 pounds. However, after her husband's death she decided to get more serious about her health and lost around 150 pounds.
5. She Loves To Cook
Just because Yolanda is all about eating healthy now doesn't mean she can't throw down in the kitchen. Plus, everybody deserves a good cheat mean from time to time. Yoalanda loves to cook and often shares the food she prepares with her followers on Instagram.
6. She Wrote An EBook
Yolanda has turned her love for cooking and healthy eating into an opportunity to share her knowledge with the world. According to her Instagram bio, she has written an eBook called Diet Not. Unfortunately, we weren't able to find the book for sale anywhere online, but a Reddit user was nice enough to share a snippet.
7. She Believes She Had COVID-19
In December 2019, Yolanda was in the hospital fighting for her life. According to reports, she was on a ventilator and comatose for a month. At the time, the thread of COVID-19 hadn't really reached the United States, so she was never tested for the virus. However, she and her doctors now believe that's exactly what she had.
8. She's Originally From Maryland
If you're familiar with the Baltimore accent, you probably noticed a slight hint of it when Yolanda started telling her story on Before the 90 Days. Although she currently lives in Nevada and the show says that's where she's from, it appears that she is originally from the Baltimore area.
9. Her First Name Isn't Actually Yolanda
The twists and turns that come with the 90 Day Fiance Franchise are never over. Just when you think you know a cast member, you find out some other random tidbit of information about them. In Yolanda's case, it's that her name isn't really Yolanda. According to public records, her first name is actually Bessie, however, Yolanda may be her middle name.
10. Sources Say She Had A Secret Boyfriend
While watching Yolanda's story unfold, it was easy to feel bad for her. Nobody wants to see a sweet and innocent person get taken advantage of by some strange person from the internet. However, some believe that Yolanda isn't so sweet and innocent after all. Sources have reported that she actually had a secret boyfriend named Uche while filming for Before the 90 Days.