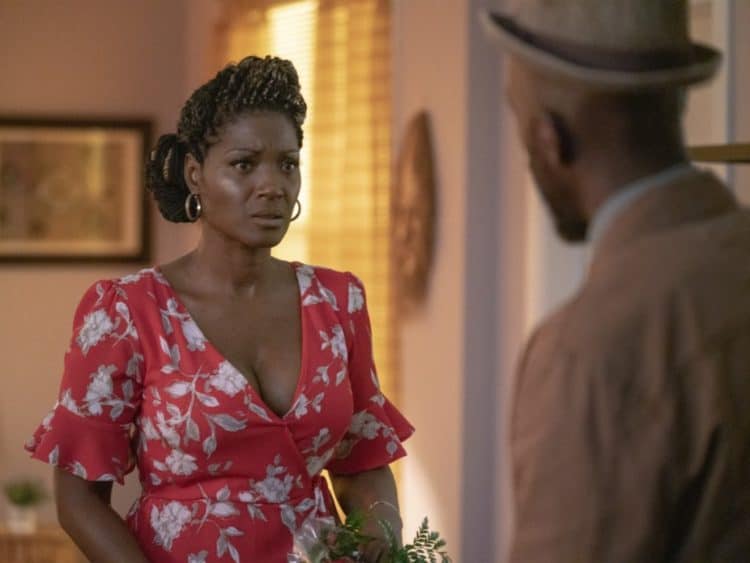 Who doesn't love Yolonda Ross? She's one of the most talented women in Hollywood, and it doesn't hurt that she is also one of the most gorgeous. She's the kind of woman who does it all, and she does it so well that you cannot see her doing anything else in her career until she's in the role and it hits you that she can do anything. She manages to keep her private life private while her professional life is bustling, and that's just what we love about her. Here's everything you wanted to know about this amazing talent.
1. She's a Midwesterner
You wouldn't believe it with her street style and her amazing talent, but this is a woman who grew up in the Midwest. She's from Omaha, Nebraska, to be precise. She was born there, and she was raised there, and she took it upon herself to make it out to New York City to pursue her dreams.
2. She's Been in Great Shows
Not only is she successful in the movies and in other endeavors, she's also been a woman who has been in some of the greatest primetime shows on television. She's been in shows such as "How to Get Away with Murder," and "Law and Order," as well as "Third Watch," and that's just to name a few. Shows like that are how she got her big break in Hollywood, and we are so thankful that she did. Now she's on "Chi," and she is killing it every single day.
3. She's Got Some Serious Nominations
Her work is so good that it has not gone unnoticed by those who recognize things like that. She's been nominated for an Independent Spirit Award for Best Supporting Female for her performance in a film called "Go for Sisters," and she earned it. She's been given roles that she turns into gifts for everyone who gets to see her perform.
4. She's Got Ideas
When she was filming "Chi," she didn't hesitate to speak up when she had an idea. When she was in the process of filming season 2, she was quick to state that she was hopeful her character would have some serious growth in that season. She was in a difficult transition period of her life, and the actress wanted to see the character grow and evolve in so many ways.
5. She Loves Trains
It's something that you might not expect to hear from, well, anyone, but she loves to take her trips on a train. She would be happy if the world went back to train travel as a way of getting where we need to go, and that's kind of a cool fun fact about the gorgeous actress. She's a big fan of luxury train travel, having her own space, and getting to enjoy the scenery when she's on the open track.
6. She Loves to Travel
It kind of goes with her love of train travel, and that's okay with us. She has some dream trips in mind, and they all involve being on a train and seeing the world with her closest friends. A trip on a luxury train through places like France, Spain, and Italy is something she's always dreamed of doing, and we have a feeling she won't let this dream stay in dream status forever. She'll just do it, love it, and really enjoy herself.
7. Her First Vacation Was to Disneyland
Well, the first one she remembers. She states that she remembers going to California as a little girl. She went to Disneyland, and then her family took her to San Francisco. They spent some serious time traveling the state when you consider just how far those two places are from one another. She has memories of this time, and we assume she learned her love of travel at a young age.
8. She Speaks More Than English
A woman who is so talented must be an intelligent type, too, and we are not surprised to hear that she's multi-lingual. She might not be fluent, but she is able to speak both French and Italian. She was better at both in the past, but the fact that she can speak or understand either at all is impressive enough for us.
9. She's A Researcher
This does not surprise us. Her love of travel allows her to see the world, but she admits she is careful about her research before she goes anywhere. She likes to learn as much as she can about the culture where she is going, and she makes sure she knows what to expect. We like this for several reasons. One, it's always good to be respectful of the culture in a new city or country, but it's also safe to know what to expect when you are a woman traveling anywhere.
10. She's Got a Common Guilty Pleasure
We all do this, and we all love this, right? One of her favorite guilty pleasures when she is in a hotel is to lie in bed as long as possible and order room service meals. There is something so spectacular about just lying there in a robe, relaxing with a good book or a movie, and ordering anything you want by phone to have someone else make it on a whim. That's so fun.