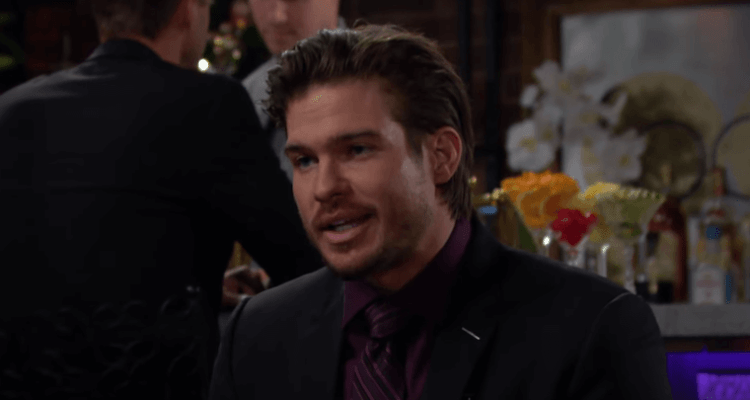 Young and the Restless fans wonder what might happen now that the year is over. What will come of the new year, and what will come of those who are living this life in the new year? Will we see things unfold that we did not see in the past? Will we see things happen that did not make much sense to us in the recent days, or will we have no idea what the new year will bring and it will all surprise us with so much uncertainty and drama that we cannot even handle it? We don't know, but we do know that there is more to this than meets the eye, and we cannot wait to see it all go down. For now, though, we want to take a moment to sit back, relax, and see what the world has to bring. This is our moment to predict the future, if you believe that we have that power.
Gloria is Back
Honestly, we need her back. She's the life of the party and the woman who likes to say what we are all thinking without actually caring at all what anyone thinks about her bold and brazen words. She's a firecracker, and we would like to see her come back and make that a real situation. We like it, and we want to see more from her in the near future. If she'd like to bring that, we are all here for it in the longest possible manner.
Billy and Victoria are Done
We just don't think it takes a rocket scientist to predict the future of this trainwreck. They cannot keep it together. She's not supporting him and the health problems he is facing. He is not supporting her in anything she is up to. They are not supporting one another in anything at all, and they are definitely focused on things that they do not need to focus on. He's going to cheat on her, and we all know this is going to happen, and Amanda is going to allow it. If these two last another month, we'd all be shocked with the outcome of that situation.
Amanda's Truth Comes Out
Let's be real here. She's about to let Billy sleep with her knowing full well that he is with Victoria. She knows that Devon is literally obsessed with her and ruining his own relationship for no other reason than the fact that she looks just like his ex, and then there is Nate who is also falling for her hardcore. She's got all the men in Genoa City head over heels for her, and we think that she's going to cause the biggest mess of all because of it. Her past will come out and it will haunt her, and we predict that it will end up coming out because of one of these men and their desire to find out more about her and her life around the town. We don't know, but we can see things unfolding for her in a way that makes a mess of her own life more than theirs.
Chelsea's Pregnant
What else would happen around here knowing that she's living with Adam and dating Nick? She's recently slept with Nick, and we predict that it won't be much longer before she ends up in bed with Adam one night, and then she's going to — naturally — end up pregnant. This is always what happens around the soaps, and it will not be something we are shocked by. She will end up with a baby on board. Then let us tell you that she will be horribly confused and upset because she doesn't know if the baby is Nick's or if it is Adam's, but she will have to come clean. She will have to tell her boyfriend Nick that she slept with his brother, Adam, and then they will have even bigger issues. He will dump her, she won't know, someone will probably change around the paternity results for some personal gain that has nothing to do with her or the real father, and history will, once again, repeat itself on so many ridiculous levels.