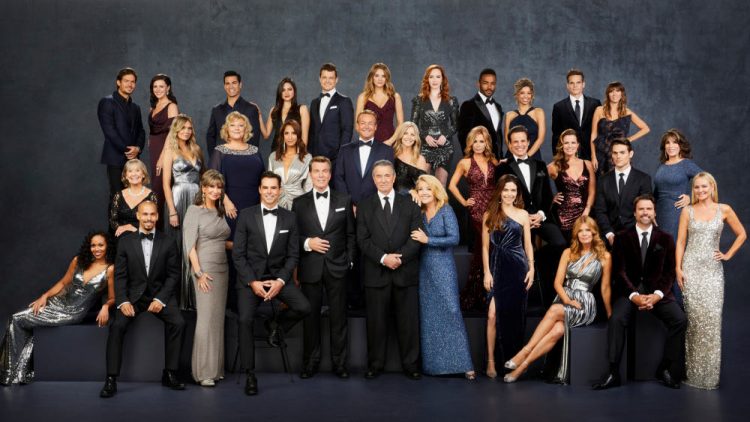 Young and the Restless fans love Abbott week. This is such a complex family with so many issues to look into, and today we get to go all the way back to 2001. It doesn't feel like it was that long ago, but we do realize it was now 19 years ago. That is a crazy amount of time when you put it into perspective. This is the day that Jack decides he's going to marry Phyllis, then played by the beautiful Michelle Stafford who also took back her role as Phyllis recently. This was a time when Traci and Ashley were not in a good place with one another, either, and things were just getting as ugly as you might imagine. We thought we might take a deeper look into what happened with Jack and Phyllis during that time.
The Beginning
When Jack and Phyllis began dating one another in the early 2000s, we all thought that they seemed like the perfect couple. You see, they had it all together. They were both strong, successful, and they were both ambitious enough to want to have the life they wanted together. They were happy, and they were on their own terms about it. There were plenty of people who didn't want to see them together simply because they hate the entire Abbott family for various reasons, but nothing was stopping this couple from being married and living their best life. But, their best life only hasted a little bit. You see, there was a very ugly situation on the horizon for them.
The Baby
Things got a little bit ugly when Phyllis, freshly married to Jack, was also in the process of sleeping with Nick. She became pregnant. She had no idea who was the father of her baby, who happened to be Summer. She was not sure who might be the man who got to be a father, but we all know how this turned out. It's Nick. He is Summer's father, and that did not sit well with Jack for some very obvious reasons. They ended up divorced when this all came out. Of course.
The Change
Later on, there was some belief that the paternity test that made Nick the father of Summer was potentially wrong. Another test revealed that the father of her new baby was actually Jack, and this couple decided that they were going to give things another shot. Happy to be a father with the woman that he loved the most, Jack was so excited to see that this might work for him and in his favor. You don't know how happy he was in that moment to get a baby and to get a chance with the woman that he loved.
The Coma
Unfortunately, when Jack was going to ask Phyllis to marry him yet again, she was in a tragic accident that left her in a coma for more than a year. She didn't wake up. She didn't know that her life changed so much back then, and Jack did all he could to make sure that she never found out about all of the things that changed over the years. He tried to make her life as normal as possible, and he also lied to her a lot. A lot changes in a year, and he should have realized she would realize this, know it, and that it would never be the same for them again. But, he didn't seem to get that, and things didn't seem to work out for them in any capacity.
The Truth Came Out
When Phyllis found out it was not Jack who signed off on her getting the treatment that she got, it was a horrible situation. She found out it was Victor who worked hard to make sure she got the treatment she needed and that things worked out in her favor. He got her daughter to sign off on all of it, things changed dramatically from that point, and she was horrified that Jack would lie to her about so many things. There's nothing in her eyes that was worst, and she wasn't happy. This was the end for them.