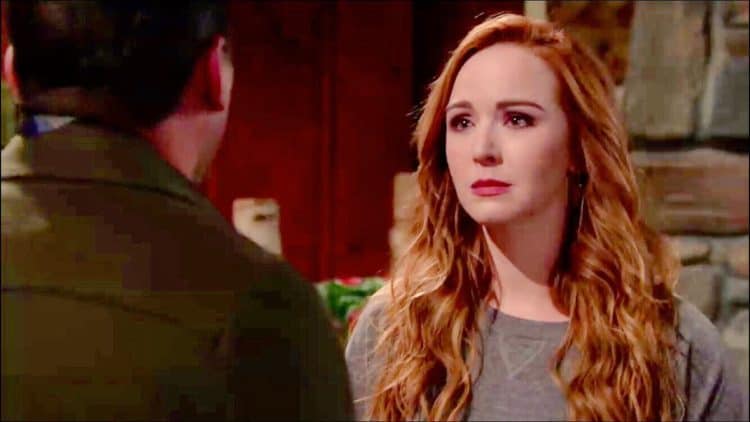 Young and the Restless fans loved it when we got to see all the theme weeks we've seen so far, but we have to say that we loved the Bold and the Beautiful theme week last week. It was all about celebrities who have appeared on the show, and it was fun. Considering that those over in LA have only been around a little over three decades, they have had so many stars make appearances. The people of Genoa City have been around much longer, and that is something that makes us feel pretty good about life and what that means for us. We are excited about all that is going on, and we are excited that we can take a look back into what is going on in terms of celebrity guest stars on the Young and the Restless, too. We know that the theme week is going to happen here, too, but we still want to take a look back at our favorites.
Lionel Richie
Remember when Jill was all about the younger men? She did all she could to find love and romance with a man by the name of Sean Bridges, and it worked for her. He was enamored with her, and he wanted to impress her. So, he did what any young man would do trying to impress his older girlfriend. He asked Lionel Richie to come to town and sing a love song for her. He did just that, and it was so good for fans. We love Lionel Richie, and we loved seeing him come to town and sing this song for Jill. It was such good stuff.
Smokey Robinson
There was a time when JT Hellstrom wasn't a horrible person who was physically abusing women like his ex-wife, Victoria Newman. He allegedly has a brain tumor that caused him to do this, but we still have our doubts about that one. It seemed a bit too convenient, if you ask us. However, we are going to go back in time and remember that one time when he was certain he had a career in the music industry in his future — as a singer. Smokey Robinson, the legend, made an appearance as himself. He inspired JT to pursue his career and his dreams, though it did not work out for him.
Wayne Brady
His appearance on this show was a short one, but he did it with some serious love. He and his real life grandmother made an appearance on the show years ago to celebrate Mother's Day, and it was spectacular. They were so sweet together, and we loved that the show did this.
Jewel
Do you see a theme here? They love their musicians on this show, and we can only assume this is because there is a record company to be had. Jewel came into the scene back in 2006 as herself. She was on the show to help raise money at a fundraiser. The fundraiser was being put on by Nick and Sharon, but it wasn't hard to get her onto the show. She grew up watching the show, and she was a huge fan. This was such a dream come true for her. She grew up a big fan of the show, which was one of the reasons she was so excited to be on the show. She was at the height of her fame at the time, and fans were so excited to see her perform on daytime television. It was nothing short of a total treat.
Enrique Iglesias
Of all the people who have come onto the show, he is one of our favorites. Not just because he was someone we all loved and enjoyed listening to growing up, or because he is handsome, but because he is so talented in so many ways. He also played himself. He was a man who came into town at the invitation of Neil to raise money at club Indigo. He was trying to raise money for the disaster relief fund for Clear Springs, and it was a huge hit. Fans loved it, people flocked to their televisions to see him perform, and we cannot imagine a better choice in the 2007 timeframe.