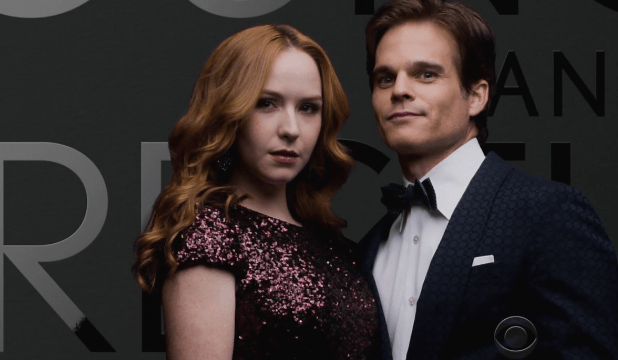 There's so many years working on a soap that it's impossible not to find people who have the longevity to work through their situations. The Young and the Restless is one of those shows that's been on the air so long that it is easy for characters to come, go, and make their mark. Not everyone who comes onto the show works out. They sometimes fall a little flat. They sometimes come onto the show for a short run with something or another, and they don't want to make it a longer run. The show knows that some people are here and then they are not, but there are some characters we love so much it almost hurts. In fact, some of them are people we disliked intensely from the start. Over time, however, we learned to love them despite their imperfections, their ugly ways, and so much more. Who are those characters? Well, let's talk about. Here's who we loved to hate at first, but then we grew to love them so much.
Adam
He's never been a nice guy, and he's never made great choices. But, somehow, we still love him and want to see him on the show. We cannot figure out what it is, why this works this way, and how this is possible, but it simply works for us. He is a man who makes choices that don't always make us happy. He doesn't always do what he needs to do. He's not always the best of the best. He's a man who is so much like his father in terms of the fact that he is willing to go out of his own way to hurt anyone, everyone, and all the people he knows. We did not like him when he showed up. We didn't like him at all. He was awful. And then he wasn't. We don't know when it happened, but something about him and his ugly ways just charmed us. Even when he died, we missed him so much we spent years asking for him to come back. Now he is back, and we cannot help but love him even though he is right back to his horrible, mean, ugly ways.
Lauren
We adore her. She's amazing, and we love her. She makes us so happy every single time we see her, and we cannot figure out what it is about her that makes us feel this way. She just has something magical about her that makes us feel so good about all she does. But, it wasn't always the case with her. She showed up in Genoa City many years ago with a big problem. She was so mean to Traci, who has always been such a good person. While not perfect, she has always been one of the more honest, trustworthy, and happy women on the show. But, that's not all there is to it. She is a woman who didn't deserve what Lauren threw at her. So, we didn't like her. But, as the years passed, we realized we did like her. She is kind of awesome, and now we cannot get enough of her. In fact, she's now into an Abbot despite all her years of hating them.
Gloria
She comes and goes with her nasty self, and we love her. She came onto the show to make us all miserable. She did horrible things to people who did not deserve those things to happen to them, but it did happen regardless. This is something we didn't get to enjoy much, but we did get to spend some time focused on her life. We grew to become quite fond of her ugly attitude, her bad situation, and the fact that she is just not a very nice woman. She makes it work for her. We expect nothing less and nothing more from her than a bad attitude, an uncaring personality, and that amazing cockiness that just works for her. We love it, and we aren't ashamed to say that at all. But, for now, though, we just sit back and we focus on what works for her, which is a return. Can we have her back, please? It's been far too long.