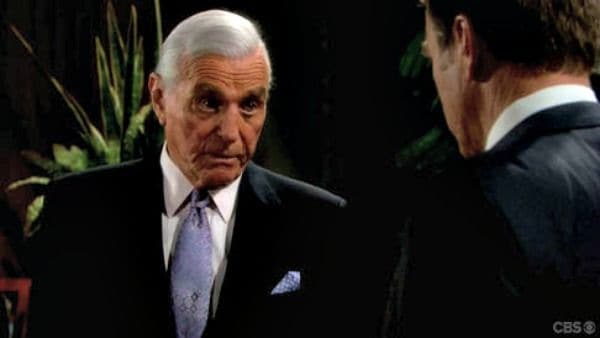 Young and the Restless fans know that Genoa City is only so big. It cannot hold on to every single person ever in the history of life, but that's not what some people want to see. We sometimes want to see things happen for ourselves that are sweet and good and wonderful and invigorating, and we love that. We love to see those who are making the biggest difference actually make the difference, but that is not always possible when people are killed off, taken from their lives, and made public. And that's all there is to it. We have so many beautiful things to look forward to, but we can see that sometimes people aren't given the chance they need to get to the places they want to get. There is a situation, for example when characters are killed off that we never wanted to see die. Who? We'll tell you.
Brad Carlton
He was a man who came into the city back in the mid-80s with some big things to do with his life. He was a man who was willing and able to take on the business world in a way that made a difference. He was a bit of a playboy, but he was a serious businessman who did what he could to make the world a little bit more successful and better as a result. He was good at what he did, and he also made his rounds with the ladies of Genoa City, including basically all of the Abbotts and Newmans — including mothers and daughters and daughters-in-law. He was a man who had some big time things to do in his life, but he died saving the life of Noah Newman. He slipped through the ice, and Brad tried to save him. He ultimately died as a result of being lost under the ice while he saved Noah, which led him to being found later by JT. He's missed, and it's hard for us as fans because his death was kind of a final one. There's not much anyone can do to come back from that one.
John Abbott
We just don't get his death. He was one of the most important men in Genoa City, and he had so much to offer. He was a man who did things that make a lot of sense to those around him, and we get it. He was a man who didn't die for good, either, when he had a stroke and passed in 2006. His ghost is back regularly to haunt his son. He's an integral part of this show in every manner of speaking when you consider the fact that he is also a man who did things to his own liking. He was a man who helped shape the way his family was raised, how his family was given a chance to handle things, and he was a man who was never really gone. We can't figure out why he was killed off in this manner, but he was. And that doesn't always make sense.
Colleen Carlton
She is one of those characters whose death haunts us to this day. She was a young woman who was kidnapped by a horrible woman, and it was ugly. She was taken by Patty Williams, the horrible woman who tried to keep her to herself, but she tried to get out. She did some wonderful things as a result of her own death, but it was horrible. She was a woman who really brought about the life of Traci and her place and history in Genoa City, and that was wonderful. She was a woman with roots and with so much to offer, but that didn't make much of a difference when things fell apart for her. Her kidnapping ultimately led to her death, which led to her downfall. Her death was caused by drowning, but she did not die. She was merely brain dead, and her heart ended up being a perfect match for the bad heart of Victor. He needed a new one, and she was there to provide that for him. It turned out her death caused a life to be saved, but that's it.