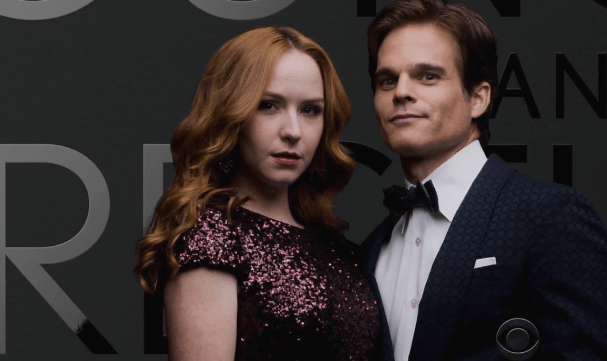 Young and the Restless fans are not sure that we can handle yet another person coming back from the dead this year, but we suspect there will be a few more. Maybe the people we think will come back are not dead. Maybe they are just alive and well and living their lives outside of Genoa City and we don't know that they aren't doing that. Maybe people just think they are dead, but we know better about all of it. Maybe, just maybe, these people aren't really back and this is one big dream. But, we've already seen JT come back from the dead this year. We are now seeing Adam back from the dead, and we can honestly say that there is nothing else that would surprise us this year. And we are ready to see what might happen, and how it might all go down.
Sheila Carter
You see, everyone in Genoa City thinks that she is dead and gone, but she's off living her best life in LA with the people at Bold and the Beautiful. She showed up there after allowing everyone back here to think she was dead and gone, and she might just make her comeback at any point she feels. She might want something from the people here since it's clear and obvious she is not getting it from the people she's been messing around with in Genoa City. There's a lot going on around here, but we don't know. We don't know if they can bring her back in a way that will make sense, but this is a show that rarely makes any sense, so there's that, too. What will happen? What will be the moment that takes this situation into the realm of impossibility?
Kevin
You see, we knew he could come back the moment he took the role at Days of Our Lives and then ended that role. He spent months over there playing a young man who was out to get the people he felt did him wrong, and to get what he wanted to make him feel happy. He got some of it, but the rest did not work out in his favor. However, there is a lot that might happen here, and he will be back for it. He's only gone because Victor made him promise to leave and to take his lady love with him to keep her out of the trouble that she was in when everyone thought she killed Adam – on her own wedding day. It was a mess, and he did all he could to protect the woman he loves. He and Chloe left and they are presumed dead by many because of what she did. He had to protect her so that he could protect himself and their family, and he did what he could. But, we also know that most of what he did was at the demand of Victor. Will he come back to make sure that Victor falls apart?
Chloe
Now that Adam is back and alive, she can come back to town, right? Well, maybe not so fast. We still don't know what he is doing alive, how that worked out, and what is going to happen. What we've been told so far could be half the truth, untrue in every manner of speaking, and it might mean that there is little anyone can do. There is so much that we don't see happening around here, and there is so much we love to see happening around here. But, we want to see her come back with her husband and their daughter, and we want to see her tell everyone that she did not kill Adam. But, we also want to know if she thought she did, if she knew she did not, and if she's been part of this the entire time. We have more questions than we do answers, to be quite honest. It's been a long road, but we can expect to see her come back at some point to answer a few of those questions and make us feel a little better about the way things are shaping up around here.